Hello BOBCAT Nation,
Help us ensure a safe and smooth commute to and from, and within campus, by giving yourself plenty of travel time.
As noted below, not only will we be challenged by site construction, but traffic due to construction activities on El Camino Real will also have an impact on commute times.
I highly recommend providing at least an additional 15 minutes to your commute time to mitigate the beginning of the school year congestion.
I look forward to a safe start to a phenomenal academic year.
Click here for more information on student registration.
Principal, Sage Creek High School
Save Time & Sign Up For PTSA Now
Parents and Students can sign-up for PTSA online now, so you have it checked off your list before registration day!

Perks & Benefits of PTSA Membership
Driver's Ed Student Discounts

$35 off Behind-the-Wheel Training or $5-$10 off package of Driver's Education plus Behind-the-Wheel Training

​Free Bobcat Benefits Card that gives discounts to local merchants

*Only with purchase of Package A or Package B Membership

Free SCHS School Directory

One per PTSA member household

Your membership supports all PTSA PROGRAMS!
View a complete list of Membership Benefits at:
More Registration Volunteers Needed!
We are still in need of volunteers for registration.
| | | |
| --- | --- | --- |
| DATE | A.M. | P.M. |
| | | |
If you are available to volunteer, please click on the date to sign-up through the online PTSA Toolkit. You do NOT have to be a member to volunteer.
Volunteer Online through our PTSA Toolkit
a. If you are a first time visitor, click the Create Account button and follow the instructions.
b. If you have an account, login with your username and password.
2. Select a day and time to volunteer.
3. You will receive a confirmation email.

Diane Gutierrez, PTSA Vo
lunteer Coordinator,
digtrz@roadrunner.com
Support Sage Creek every time you shop!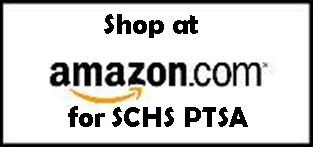 Use the following special encoded link when shopping online & SCHS PTSA will earn money from your purchases:
Shop at Amazon.com!


(Bookmark: www.amazon.com/?_encoding=UTF8&tag=sacrhiscpt-20)
---


Use the Benefit App on your mobile phone at checkout at any of the many participating retailers & a percentage of the transaction is donated to SCHS PTSA!

Download the free Benefit App on iTunes App store or for Android on Google Play. Search for Sage Creek High School PTSA as your Beneficiary within in the Benefit App & start shopping!

Details on sagecreekhs.carlsbadusd.net/fundraising
---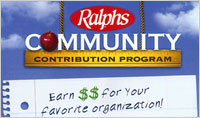 Ralphs Rewards Card
It's easy... just shop, swipe your card and earn rebate dollars for Sage Creek!

Go to Ralphs.com and register your Rewards card or login to your Ralphs Rewards account to connect it to Sage Creek PTSA's Organization Number: 94635 (*After Sept 1, 2016)

CLICK HERE for more info about Ralphs Community Rewards Program.
Submit Info For School Directory
Submit your information for the FIRST EVER Bobcat Nation School Directory that will contain 4 FULL CLASSES of students, so our directory can be complete! (Participation is optional). Here's how to input your directory data & preferences:



►► Logon through our secure link at

sagecreekhs.carlsbadusd.net/schooldirectory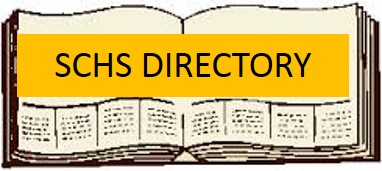 ►► Deadline is Friday, September 9

.

Our School Directory will be available to all PTSA members for FREE (click to join PTSA), but other Bobcat families can get one for $20. This directory will put all the key info at your fingertips, from the school calendar to contact information for school families & more!

Questions? Contact Tania of the Sage Creek PTSA at SageCreekDirectory@gmail.com
Ninth Grade Orientation, Monday Aug. 29
All ninth grade students to join us on Monday, August 29, 8:00 am - 11:45 am,
for the annual Link Crew Freshman Orientation.

The goal of ninth grade orientation is to make the transition from middle school to high school a positive one. Link Crew will be serving as leaders and mentors to the incoming freshman class. Large and small group activities are designed to address students' needs and concerns in an enjoyable manner.

Click here to view the Ninth Grade Orientation flyer.
Senior Sunrise Hike Tues Aug 30 5:30 AM
ATTENTION Class of 2017!

On Tues August 30th, we will be doing on first annual Senior Sunrise Hike up Calavera Mountain @ 5:30am. After the hike, we will have food for the seniors to start the school day.

Please meet in the lower lot at Sage Creek. You will avoid all the traffic that first day of school brings and you will have first choice to park and enjoy a beautiful sunrise with your classmates!
Students Submit your Artwork for Cover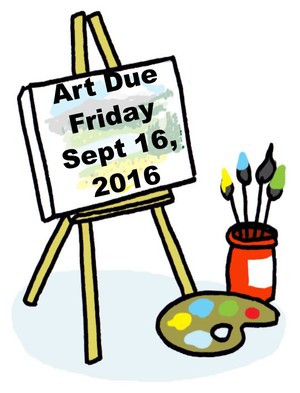 We are looking for students to submit artwork for the Cover of the 2016-2017 SCHS School Directory.

Click here to download a submission form.

This is a monumental Directory because it is the first one with all FOUR Bobcat Classes!

Make your mark on history - get your creative juices flowing today!
Want to Promote Creativity at SCHS?
Volunteers are needed for the PTSA position of Reflections Art Program Chairperson 2016-17!