SCHS Newsletter Oct 14, 2018
Dear BOBCAT Nation,
It is hard to believe, but we are over halfway through Trimester 1 and there are only 21 school days before Final Exams Week. Trimester 1 has gone by fast and is expected to continue to accelerate with the many forthcoming campus activities:
College Campus Visits Throughout October
10/17 UC/CSU Workshop
10/17 CUSD College & Career Fair
10/18 PTSA-Sponsored Career Chat on Trade Businesses
10/19 Girls Volleyball Tailgate
10/19 Fall Concert
10/22 Red Ribbon Week
10/25 Financial Aid Workshop
11/1 UC/CSU Workshop
11/2 Fall Formal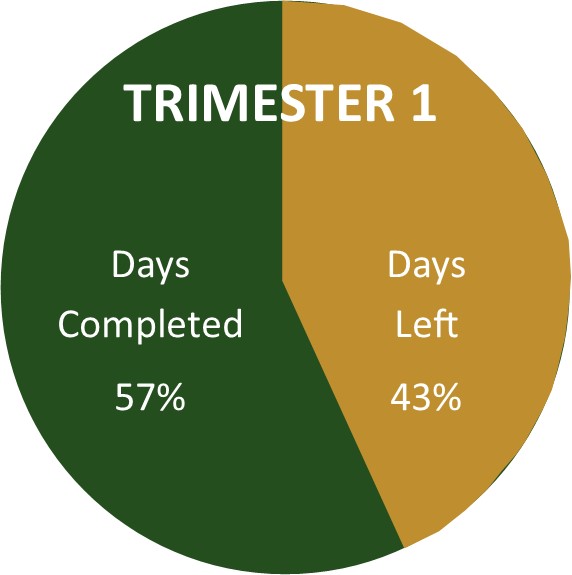 It is important that students manage their responsibilities and plan accordingly in order to both enjoy and complete trimester one with a sense of balance.

Sincerely,
Principal, Sage Creek High School
Parents Needed to be a Professional in the Room for Genius Project: 10/15-11/7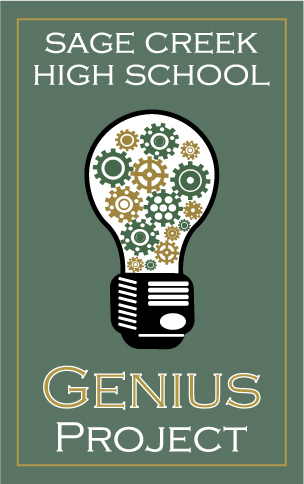 All parents (and staff) are invited to join in volunteering in our classrooms regardless of your student's current grade level.
Professional in the room volunteers
introduce themselves at the beginning of class and their areas of knowledge (tech, science, writing, business, family, etc.) Then, they are seated on a panel in the back of the room where students may approach to get ideas, advice, guidance, or encouragement.
Click here to volunteer on any of the following days
:
Mon, Oct 15 (Senior Day)
Fri, Nov 2 (Senior Day)
Fri, Nov 2 (Junior Day)
Wed, Nov 7 (AP Lit Day)
College & Career Fair - 10/17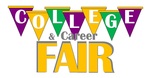 Carlsbad Unified School District's
College & Career Fair
Wed, Oct 17
6:00-8:00 PM
Carlsbad High School Gym


Over 55 colleges & career pathways. Click here for flyer.
Career Chat on Trades Businesses: Oct 18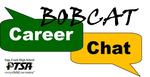 Students: Be sure to RSVP for the Lunchtime Career Chat on Trades Businesses!
Thursday, October 18 at 11:25 AM in the Counseling Center.
Free lunch and drinks!
RSVP required to attend this career event. Limited to 40 students.
RSVP & details at: sagecreekhs.carlsbadusd.net/PTSA
SCHS at Carlsbad Theater Festival: 10/18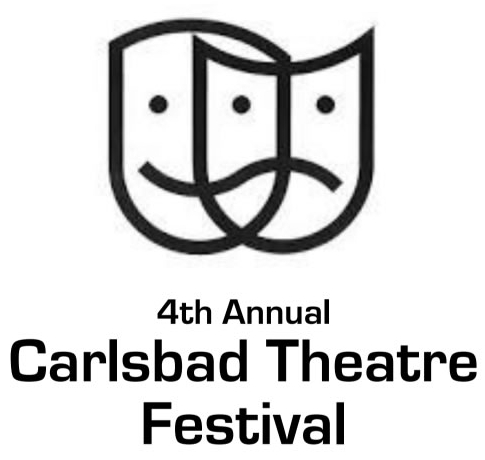 Thurday, October 18
7:00 PM
SCHS Performing Arts Center
$5 Donation requested
sagecreekhs.carlsbadusd.net/sagecreekdrama
SCHS Fall Music Concert - 10/19
When: Friday, October 19th

Where: The Performing Arts Center at Sage Creek High School

How Much: We are asking for a donation of $8 (general admission), $5 (students, staff, military, & senior citizens), or even better: $3 (with an ASB sticker). CUSD Middle and Elementary students get in FREE!

www.sagecreekmusic.org
Shop @ Ralphs to Support PTSA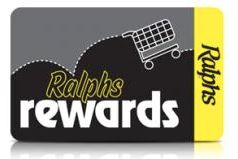 Bobcat Families with Ralphs Rewards Cards:

Ralphs will donate 1-4% of your purchase to SCHS PTSA, at no cost to you, simply by registering your Ralphs Rewards Card with the Ralphs Community Contribution Program. Here's what to do:

1. Click here to read instructions about accessing the Community Contribution page at Ralphs.com

2. Enter the Sage Creek High School PTSA Group ID #NQ329
Parent Suicide Prevention Workshop
10/20
The Hero in Each of Us: Finding Your Role in Suicide Prevention
Saturday, October 20, 2018 | 9am-3pm
Rady Children's Hospital-San Diego, Education Office Building (EOB)
7960 Birmingham Drive, San Diego, CA 92123
For more infor about this FREE workshop & to register, please visit:
www.ninthdistrictpta.org/suicide-prevention
Coffee, Water, and Boxed Lunch will be provided.
The goal of the 2018 Suicide Prevention Symposium is to provide a county-wide forum for parents/guardians to learn, engage, and plan together to address the problem of youth suicide, specifically focused on young people between the ages of 10-19.
College Visits in Counseling Center - Oct
11th & 12th Grade Students should register on their Naviance.com account to attend any of the College Visits:


10/15 Univ of Penn
10/16 Colorado State Univ - Fort Collins
10/17 Texas Christin Univ
10/18 Univ Colorado
10/19 Parsons The New School
10/19 The American Univ of Paris
10/22 Boston Univ
10/24 Univ of Relands
10/25 Penn State
10/25 USC
10/29 Miami Univ - Oxford
10/30 Univ of Saint Katherine
10/31 Johnson & Wales Univ

Click here do view list of all visits that will take place during lunch in the Counseling Center.
Reflections Art Contest: Entries Due 10/25
Bobcats - Tap into your creative side and enter the Sage Creek PTSA Reflections Art Contest! All Sage Creek students are invited to participate —it's as easy as 1-2-3!


(1) Reflect - Reflect on this year's Reflections Program theme: Heroes Around Me

(2) Create - Select an arts category and create an original work based on this year's theme.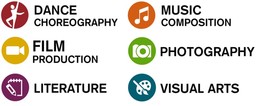 (3) Enter - Submit original work and your entry form downloaded from sagecreekhs.carlsbadusd.net/reflections to SCHS office by Friday, October 25th @ 3:00 PM

RECOGNITION AWARDS
All participants will be recognized by the Sage Creek PTSA, and the top awarded entries will represent SCHS PTSA at the Council and District levels, with the opportunity to advance to the California State and National PTA levels.

More info & entry forms at: sagecreekhs.carlsbadusd.net/reflections
Financial Aid Workshop - 10/25
The Sage Creek HS & Carlsbad Counseling Departments and MiraCosta College present:

Financial Aid Night
Thursday, Oct 25
6:00-7:00 PM
Sage Creek HS Performing Arts Center

Learn about:
FAFSA, Financial Aid deadlines, Dream Act Info, & more FAQs
Dear Edwina - A Kids Musical - 10/26
Dear Edwina Jr. - A one-hour musical for KIDS
Friday, October 26 @ 7 PM
SCHS Performing Arts Center
$10 / ticket
sagecreekhs.carlsbadusd.net/sagecreekdrama
Auditions for Les Miserables begin 10/29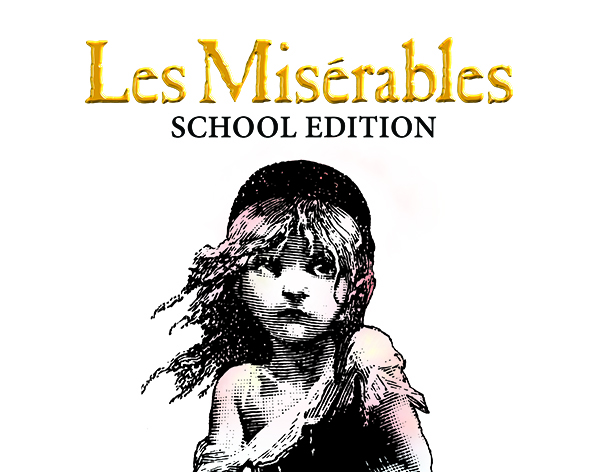 Les Miserables Audition Week
October 29-Nov 1
Open to ALL Students

Schedule your audition at:
sagecreekhs.carlsbadusd.net/sagecreekdrama
Unique Bell Schedules in October
BOBCAT Families, please mark your calendars for the following days in October that have
alternate bell schedules (view here)
:
10/17/18 Late Start Wednesday
10/24/18 Late Start Wednesday with 55 Minute Assembly
10/31/18: 7:30 Start with Advisory
Help w/ 2018 Bond Measure HH & Long Range Facilities Plan for CUSD Schools
Our PTA has formally endorsed Measure HH, which is the Bond measure on Nov 6th's Ballot that hopes to generate funds for critical repairs and modernizing updates of Carlsbad Unified's Schools.

Friends of Carlsbad Schools 2018 is a grassroots campaign working to pass Measure HH on November 6th and they need your help with the following:
Plan Senior Portrait Appointment by Nov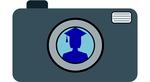 FAQs about Senior Portraits

Must I use the school selected photographer for my Senior Pictures?
All seniors must use Studio 94 to be in the yearbook senior section.
We DO NOT use photos submitted from other photographers in that section.
Other than that, the photographer choice is up to you.
When are they due?
All senior photos must be taken and selected by December 7th.
How do I get a picture in the yearbook for free?
Any senior student who would like to take a FREE picture only for the yearbook will take this picture at Sage on November 28th.
Students who choose the free option will not get to select their picture for the yearbook.
How do I make an appointment for photo packages?
Science Olympiad Registration Open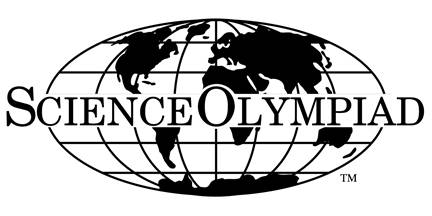 Spots are still open for Science Olympiad events!

Register now to ignite the passion for STEM in your student, here's how:

Step 1: Complete registration at CEF Academy.

Step 2: Contact your school's Olympiad Liaison to choose the events in which you would like to participate.

If you have any other questions, please contact Karen Lopez at karen@carlsbaded.org. Thank you!
Military Service Visits to SCHS: Nov
Branches of the US Military will be visiting SCHS during lunch on the Academic Mall (
click here for details
):
Thurs, Nov 1: U.S.. Marine Corps
Fri, Nov 2: U.S. Navy