SCHS Newsletter Mar 18, 2018
Dear BOBCAT Nation,
Please note that we have unique bell schedules on Tuesday and Wednesday of this week. While the start and end times are the same as a regular Tuesday and Wednesday, there is a slight variation of period start times in order to facilitate an assembly on both days.
This two-day program will incorporate emergency responders (Carlsbad Fire and Police, as well as CHP) and further details will be provided in the upcoming day.

Sincerely,
Principal, Sage Creek High School
Big Night - Athletics Fundraising Dinner Rescheduled due to Rain: New Date 4/20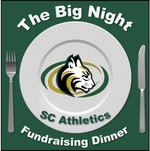 All Bobcat students and their families are invited to enjoy great Hawaiian BBQ food, live music, a raffle & auction, and good company at the "Big Night" Fundraising Dinner!

This delicious event helps raise funds for SCHS's 20 Athletic Programs.
2018-2019 PTSA Board Needs Volunteers
The SCHS PTSA Nominating Committee is looking for volunteers that want to join our 2018-19 Board or who would like to help with any of our PTSA Programs.

Volunteers are needed for:
Ways & Means VP
Passive Fundraiser Coordinator
Reflections Art Program Coordinator
Job, Internship, Volunteer Expo (JIVE) Program Coordinator
Health & Safety Program Coordinator
Hospitality Assistant
Career Panel/Chat Assistant
Communications Assistant

► Please complete this form to express your interest in volunteering. For additional questions, contact sagecreekptsa@gmail.com
PTSA 2018-19 Executive Board Nominees
| | |
| --- | --- |
| Officer Position | Nominee |
| President | Athena Runner |
| Executive Vice President | Melinda Lintner |
| Membership VP | Alyssa Trask |
| Communications VP | Liz Lichtenberger |
| Programs VP | Jeannie McLellan |
| Ways & Means VP | *VACANT* |
| Secretary | Eddie Buscher |
| Treasurer | Theresa Morris |
| Auditor | Joanne Hackett |
| Historian | Nancy Hamilton |
---
Election is Wednesday, April 18 at 6 PM General Assoc. PTSA Mtg.
*Upon election, the officers of the Executive Board will appoint several Coordinators and Assistants to help carry out the duties of the PTSA Board.
Teen Financial Literacy Class: 3/22
Organized by CUSD's Parent University and Sponsored by Mission Federal Credit Union, the following free classes provide important Financial Information for Teens:
Budgeting Basics - Creating Your Budget
Thursday March 22, 2018
*All Classes are at Carlsbad High School Room 5004 from 6:00 - 7:30 pm. Contact reshelman@carlsbadusd.net for details.
Support SCHS Pedal

for a

Purpose Teams - 3/24
Support our Bobcat Team of teachers, parents, & students who will be spinning for our schools at Carlsbad Educational Foundation's (CEF) 4th annual Pedal for a Purpose on Saturday, March 24!

You can donate funds to support one or all of our 3 SCHS Teams or come support us in person at Omni La Costa Resort & Spa. *The Sage Creek Bobcats team currently has a $1,000 donation match pending—so support them to receive the match!​

Proceeds fund programs in our school like Project Lead the Way, science lab supplies, music instrument repairs, the spring musical, our science lab assistant and more!

Participate in the event's opportunity drawing for a chance to win weekend getaway to one of three California destinations! The winner will be drawn at Pedal for a Purpose at Omni La Costa Resort & Spa on March 24 from 10 a.m. to 1 p.m.!
Senior Event Passport Sales End 3/30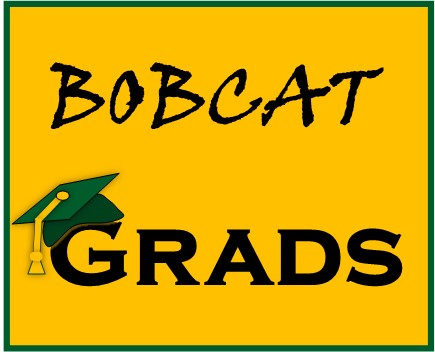 Senior Event Passports are on sale now through March 30! View all Class of 2018 events here.

$159 Senior Passport Includes:
6/1/18 Legacy Night
6/12/18 Disneyland Field Trip
6/13/18 Senior Breakfast
Purchase Senior Passport at the Sage Creek web store
Boogie Nights: A Bobcat Benefit - 4/14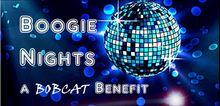 Boogie Nights
~ a BOBCAT Benefit
• Saturday, April 14, 2018
• 6:00-10:00 PM
• at Green Dragon Tavern
• 6115 Paseo Del Norte, 92011

All Parents & Staff are invited to get decked out in your grooviest disco attire for this dinner & dancing disco party that raises funds for SCHS Academics, Arts, and Athletics with a great auction coordinated by the Sage Creek Foundation. (View the exciting auction items on ticket purchse page).

Purchase Tickets for $60 at sagecreekfoundation.org

Tickets are going fast - get yours today!
Naviance 101 Parent Training - 4/17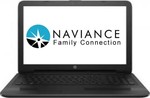 Click here to reserve your seat (computer) for the Naviance 101 session hosted by the SCHS Counselors

Tuesday, April 17th
1:30 pm-2:30 pm
SCHS Library

This will be a jam packed information session supporting your family's use of the Naviance platform for post-secondary, career and personal planning and investigation
CEF Senior Scholarship App. Due - 4/20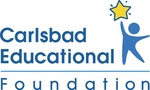 Class of 2018 - Earn a college scholarship from the Carlsbad Educational Foundation (CEF)!

CEF will award ten, $1,000 student scholarships to seniors who have benefitted from the Foundation's programs in music, science and innovation. Two of the scholarships, sponsored by ViaSat, will be awarded to students who have participated in Science Olympiad.

Applications are open now and due by April 20. Click here to download your application today!
11

th

Gr College Case Study & Mini Fair- 5/8
11th GRADE FAMILIES - SAVE THE DATE:
TUESDAY, MAY 8, 2018 @ 6 PM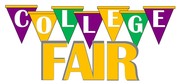 At SCHS's Regional Admissions Counselors of California (RACC) Case Study & Mini College Fair, 11th Grade students and their parents can participate in a mock college admissions event that includes a mini college fair. Send questions to the SCHS Counseling Dept via
dnicoll@carlsbadusd.net

Prom Dress Donations Needed by 4/15
Cinderella's Attic is a non-profit organization that provides high school girls access to FREE formal wear for their prom.

On Sunday, April 15 from 9 AM-2 PM at House of Blues San Diego,
Cinderella's Attic Prom Botique will be open for girls to find their perfect prom outfit

Donations of new or like-new dresses are needed, as well as shoes, jewelry and purses. Please drop off donations at: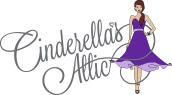 Nicole Miller at The Forum
1923 Calle Barcelona,
Carlsbad, CA 92009
11am – 6pm
More info at www.cinderellasattic.org
Summer HS Academy - Registration Open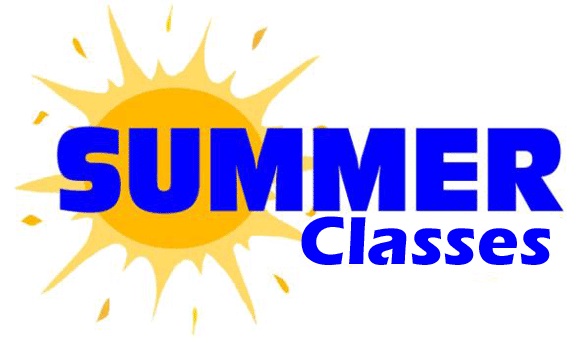 Get ahead for next year and make room in your schedule for fall classes with High School Summer Academy. It features a blended in-class and online curriculum so you can enjoy summer while getting ahead in credits! Take advantage of our small class sizes, individualized instruction, low rates, and high-quality program; while making room in your fall schedule for the classes you want.

Click here for more information