---
Now Available in Audiobook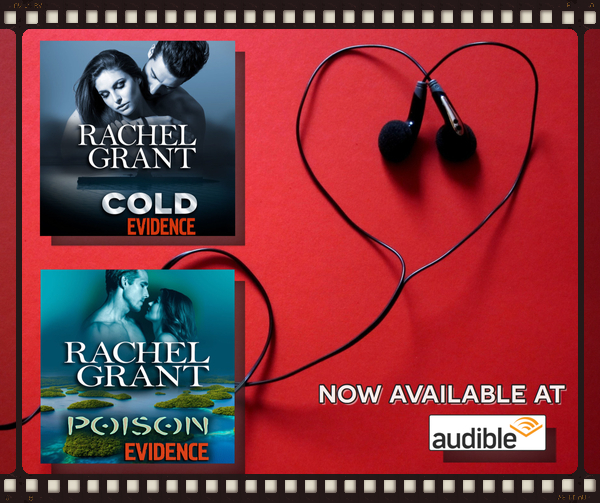 The whole Evidence Series is now available in audiobook format! Dive in to Luke and Undine's adventures in the frigid waters of the Pacific Northwest, and then explore paradise as Ivy McLeod finds herself stranded with an enigmatic man in the islands of Palau. Both books are narrated by the amazingly talented Nicol Zanzarella. If you already own the Kindle version you can download the whispersync audiobook for only $1.99!
---
Become a VIP Reader and Enter to Win Catalyst Playing Cards
Want to receive emails from me that are tailor made to your preferences? Want to receive a free ebook from me on your birthday? Update your profile for this mailing list and become one of my VIP readers! As a thank you for taking the time to update your profile, you'll be entered in a drawing for a chance to win one of 3 decks of Catalyst playing cards. Winners will be drawn on Saturday, October 21st and notified by email.

Updating will only take a minute, and I promise I will never share your information with anyone. Tell me your favorite reading format, and I'll email you with giveaways specific to your preferences. Plus VIP readers will always receive emails for special giveaways. In the coming months I will be giving away Catalyst swag including an iPad cover, blanket, and tote bags. Plus I plan to give away an Amazon Echo, Kindle Fire, and 3-month Audible membership to one grand prize winner!

When your update is complete, you'll receive a link to download my paranormal romance novella, Midnight Sun, for FREE! To update, click on the cards or the profile hyperlink above.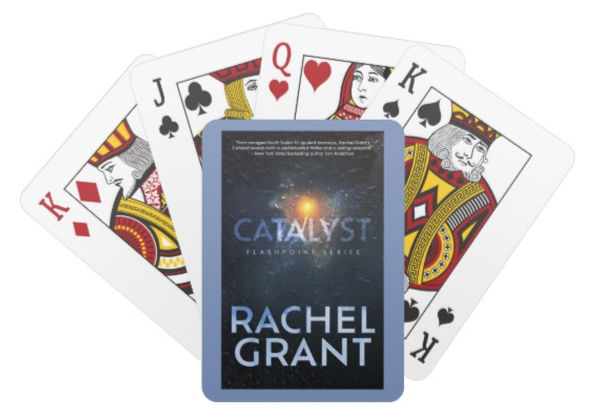 ---
Covert Evidence - Only $0.99/€0.99/£0.99 for a limited time!
Falling in love was never part of his mission...

---
Releasing November 21st in digital, print, and audiobook
Interested in joining the Catalyst review team? Update your profile to become a VIP and check the "I want information on joining the review team" box to receive an email with details on how to get a copy of Catalyst before everyone else!
When a food storage depot in famine-struck South Sudan is torched, American aid worker Brie Stewart flees, only to land in a market where she's the next item up for auction. Is the attack on the aid facility another assault upon the war-torn fledgling democracy, or has her family set her up as a pawn in their quest for oil rights?

Chief Warrant Officer Sebastian Ford crossed paths with Brie years ago when she was a shill for her family's company, pushing a pipeline that threatened his tribe's land. Determined to lead the rescue operation to save her, he won't let her abduction—or the attraction that flares between them—get in the way of settling their unfinished business.

The Green Beret's skills are put to the test in the flooded grasslands of South Sudan, where they must battle nature and dangerous factions who are after more than oil. Bastian and Brie put their hearts on the line as they find themselves embroiled in a conflict that extends beyond country and continent. Together they must douse the spark before it reaches the flashpoint and engulfs everything they hold dear.
---
Free Books


---