ACoB E-Bulletin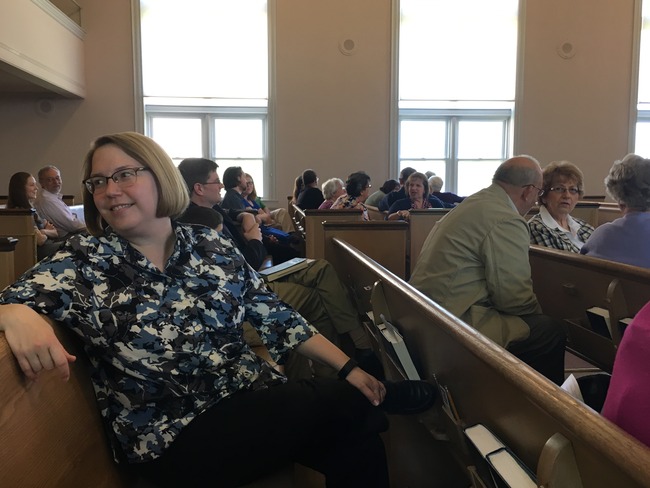 Because Service Doesn't Stop on Sundays.
Friend, you are a unique, gifted child of God and a blessing to our vital faith community.
This e-update is just one way we connect with each other as together,
we live for the glory of God and our neighbor's good.

---
Iglesia de Restauracion Pacto Eterno, 7-9 pm
No Bell Choir Practice
Breakfast Bunch, 8 am at Bentley's (6654 Arlington Blvd.)
Kaizen Karate, 6:30 - 7:30 pm
Community Choir Practice, 7:30 pm at AFUMC

Children's Play Group, 10:30 - 11:30 am in church nursery, planting green beans
Gardening for AFAC, 3:30 pm in side yard,

more details



Iglesia de Restauracion Pacto Eterno, 5-9 pm
May 2 - All Board Function Groups Meet
May 7 - AFAC Service Saturday,
more details
May 7 - MAD Disaster Response Auction,
more details
May 8 - Combined Sunday School with Doorways,
more details
May 13 - ACoB Young Adults Gathering
May 14 - Deacon + Caregiver Bridgewater Visit,
more details
May 21 - Dranesville CoB Yard Sale + Fish Fry Benefiting CoB in Nigeria
May 22 - Big Sunday School + Worship Outside
May 30 - Executive Committee Meeting
June 5 - Biking for Peace,
more details
One Great Hour of Sharing Special Offering | Extended Through May 8
Many people asked for more time to donate, so yesterday's special collection will be extended through May 8. Checks can be written to Arlington Church of the Brethren with a memo line designating "One Great Hour of Sharing." Contact Marcia with questions.

One Great Hour of Sharing is a special ecumenical offering that makes the love of Christ real for individuals and communities around the world. Together, we raise funds for disaster relief, refugee assistance and developmental aid. It began in the late 40's to help with reconstruction after WWII. The title was first used in 1950 to symbolize the fact that so many different churches were joining together. Ever since, the purpose has remained the same, as a special collection to assist others in rebuilding their lives after disaster and hardship. Specific allocations differ in each denomination. Our donations will go to Brethren Global Mission, Brethren Disaster Ministries, Brethren Volunteer Service and Brethren Workcamps.
Click here for a video illustrating the needs met through this effort:
http://bit.ly/1GreatHour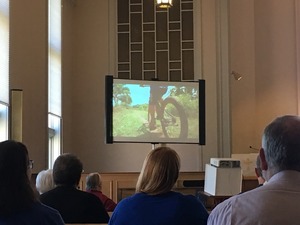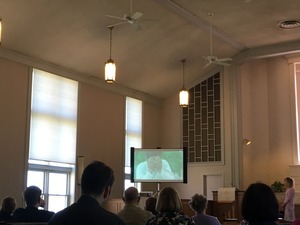 Deacon + Caregiver Bridgewater Visit | May 14
Join in a group visit to our friends in Bridgewater, VA: Lucile, Nelson, Catherine, Wes, Jane and Charlotte. We'll plan to arrive in Bridgewater at 11:30 am and depart at 2 pm after lunch. Sign up by May 8 on the sheet in the narthex to drive or attend. Contact Robyn with questions.

MAD Disaster Auction | May 7
The Mid-Atlantic District (MAD) Disaster Response Auction raises money to help victims recovering from disasters around the world. Pick up an auction booklet in the narthex for more details and contact the church office with any questions for attending.

Combined Sunday School with Doorways | Sun., May 8
Don't miss this special presentation by Doorways on Mother's Day. A representative from the organization will join us during the Sunday School hour to talk about the problems faced by women and children escaping domestic violence and the services provided by Doorways to such families. Contact Marcia with questions.

Worship Audio | Online
In case you miss a Sunday service, sermon audio along with a selection of hymns and readings is posted online or subscribe on iTunes
Advocate.
Syrian Refugee Resettlement |

May Meeting
Some research into sponsoring a family fleeing violence has turned us towards Lutheran Immigration and Refugee Services working in our area. No commitments have been made and information is still being gathered. To be a part of that effort, contact Debbie for more details on the information meeting in May. Please also give prayerful consideration as to how you may be involved and think about people in your lives who may be encouraged by an opportunity to contribute in some way.
AFAC Service Saturday | Sat., May 7, 8:30 am
Serve our community as a community next Saturday at the Arlington Food Assistance Center (AFAC, 2708 Nelson St.). Eight or so volunteers are needed. Sign-up on the sheet in the narthex or contact Diane to volunteer. Please make it a point to commit this week so Diane can confirm our numbers by May 2.
Gardening for AFAC |

Fri., April 29, 3:30 pm
Joan at Reevesland Learning Center will join all interested gardeners to plant vegetable sprouts for our
AFAC Plot Against Hunger
garden in the side yard. Come on out! Contact Suzanne with questions.
Prepare Meals |

Tuesdays and Fridays
Ongoing health appointments make prepared dinners a big help for the Walkin-Haskes at this time. Sign up in the narthex or contact Silena if you can help. She is keeping a schedule so our efforts are spread over time for the family.
Volunteer to Host Bikers for Peace | June 5
Michael Himlie and David Jones will bike 100 miles each day for 50 consecutive days in all 50 states to raise $100,000 for organizations devoted to active non-violence and peacemaking. They will be in our area on June 5 and need a place to stay that evening. Volunteer to host 2-4 people who have a local speaking engagment that night and need to rise early (4 or 5 am) the next morning. And save the date for that speaking engagment. Our Service to World function group is currently helping to coordinate it. Contact Marcia to volunteer.
Jeff,

home and progressing, in recovery from major surgery
Virginia's Family + Friends,

mourning her passing at age 99
Jummai Paul,

kidnapped Chibok girl and others

Church of the Brethren in Nigeria (EYN)
---
Work Day.
A big thank you to everyone who came out and worked together for Saturday's Church Work Day. The A/C units are in for the summer, the light bulbs changed, windows sparkling, pews organized and the balcony A/V room is decluttered, among other improvements. Thanks for your hard work!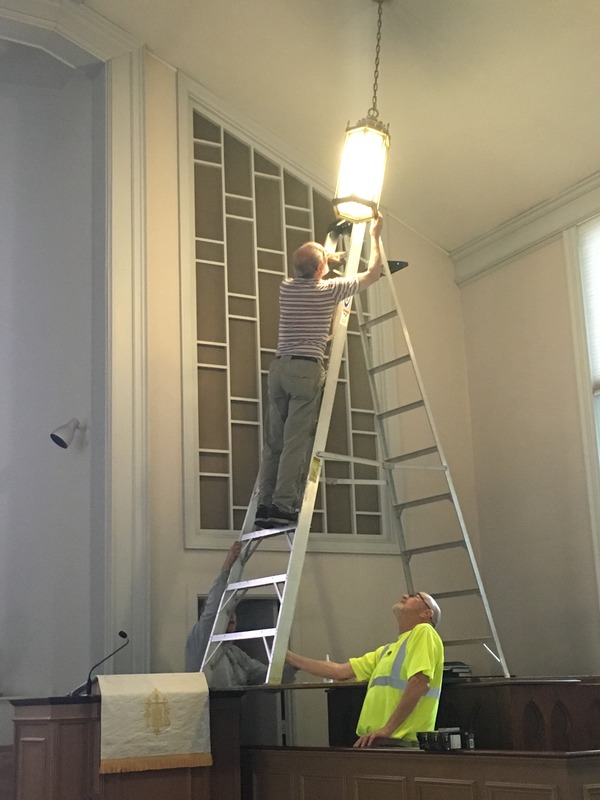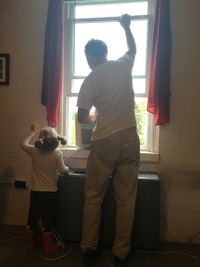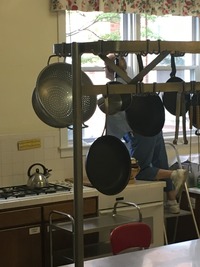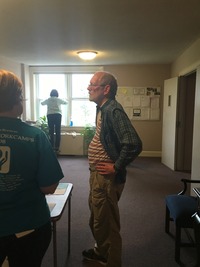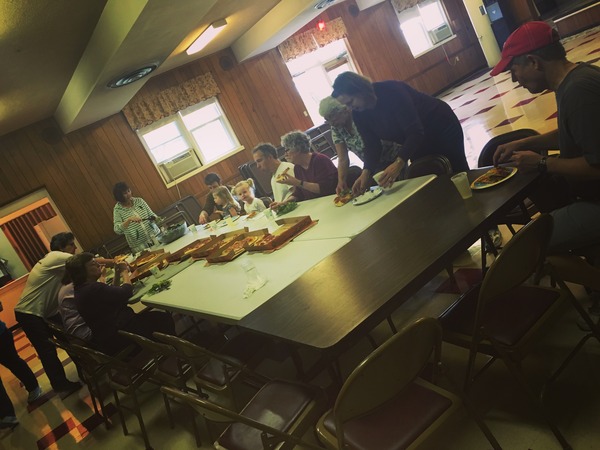 Children's Church.
From a distance, they're a bunch of rocks, but look close, and you can see the differences and beauty of each stone. People are that way too. We're all equally God's people, though we're all a little different. Each one of us very special in God's eyes and God loves us the same.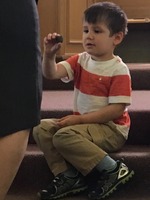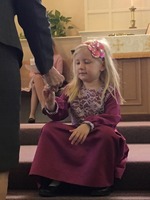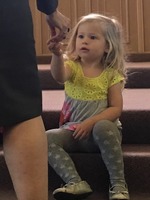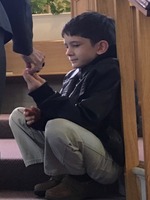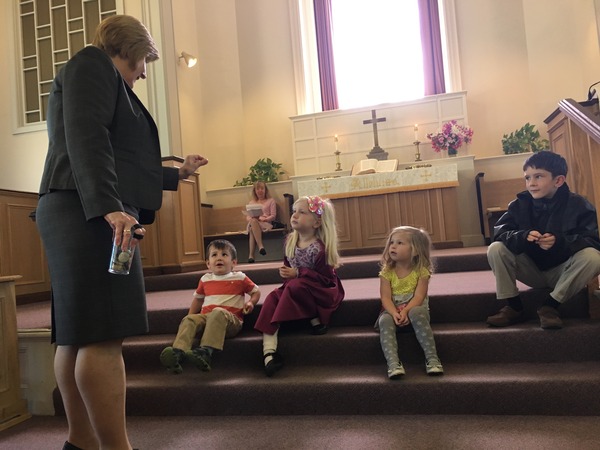 ‪
Worship Notes.
Hear yesterday's sermon along with a selection of hymns and readings: http://bit.ly/ACoBMessage24April2016
The "us vs. them" mentality is based on fear not piety. God shows no favoritism for one human being over another. In Scripture Peter says," God has shown me I should not call anyone unclean." Our change of heart comes when we see the Spirit at work in the stories of strangers, recognizing in them the same Spirit that is working in own life. In spite of discomfort with change, the church continues to hear the revelation of God. God will keep changing us until our comfort is not a priority but finding where God is working is!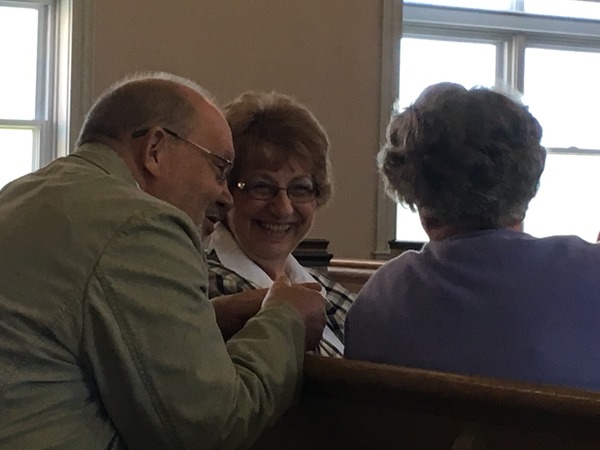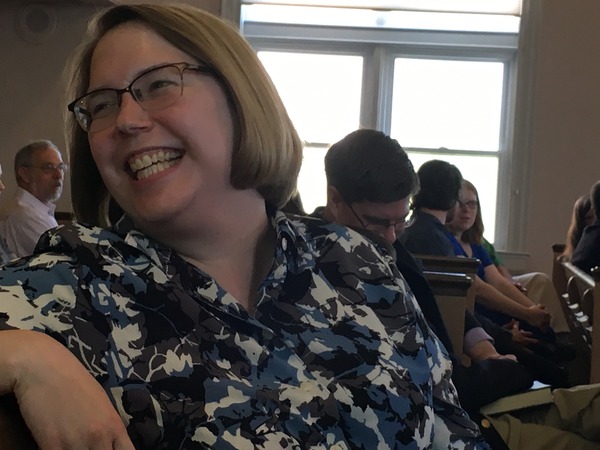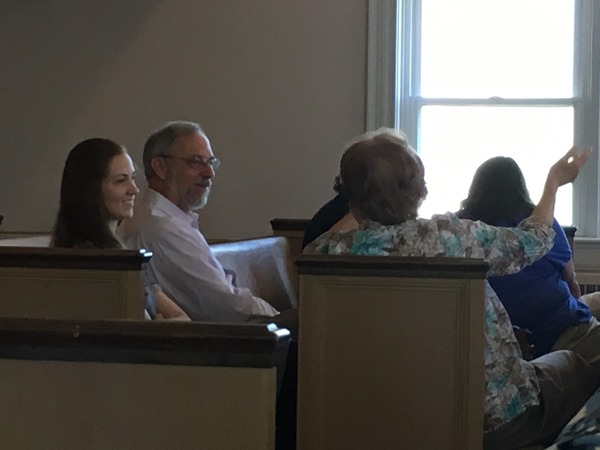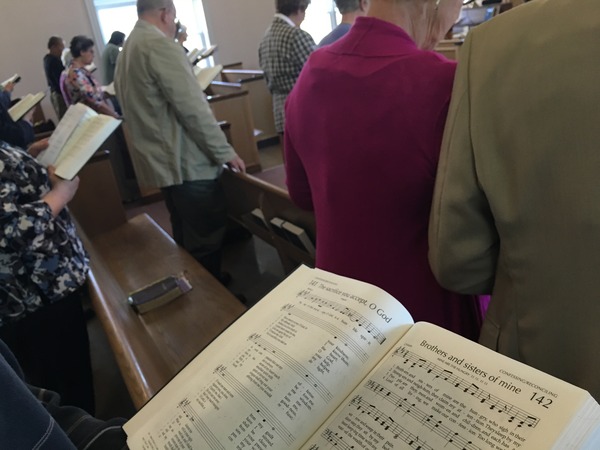 Around the Neighborhood.
Passed along from one of our neighbors...some early morning visitors on 3rd Street!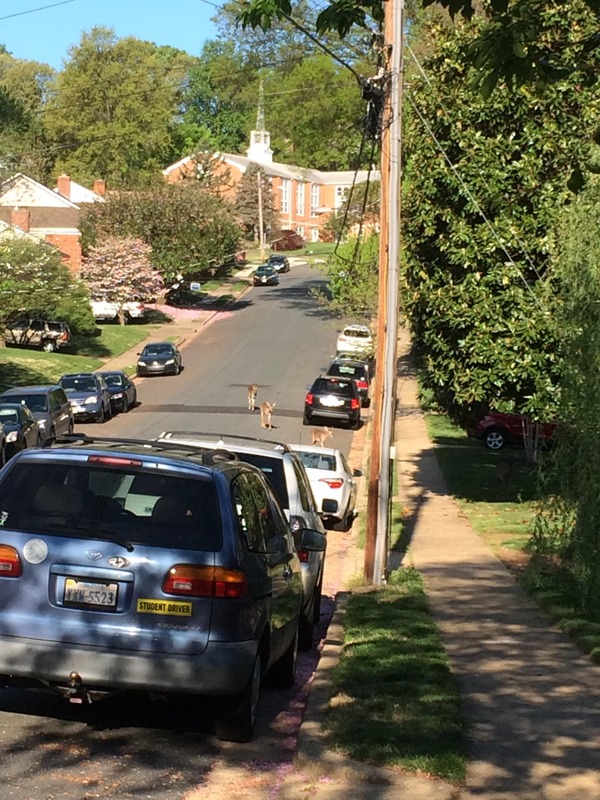 Arlington Church of the Brethren

Office Hours

Wednesday

|

6:30 - 9:30 pm

Saturday |

8:00 - 11:00 am

Contact

Tel: 703-524-4100

Mobile (call anytime): 571-243-5344
Fax (call ahead): 703-524-4109
ACoB@ArlingtonCoB.org