ACoB E-Bulletin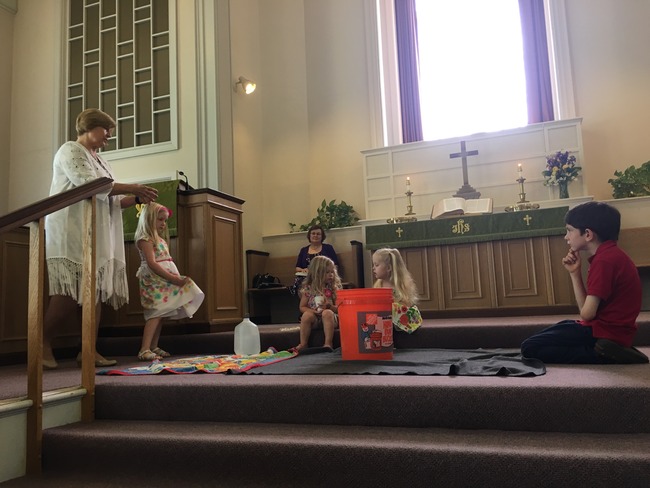 Because Service Doesn't Stop on Sundays.
Friend, you are a unique, gifted child of God and a blessing to our vital faith community.
This e-update is just one way we connect with each other as together,
we live for the glory of God and our neighbor's good.

---
No Executive Committee Meeting


Tuesday

.
Iglesia de Restauracion Pacto Eterno, 7-9 pm
Worship Team Meeting, 7 pm


Thursday

.
Do More for Doorways, 6 am + 8 am,

more details


Kaizen Karate, 6:30 - 7:30 pm
National Gun Violence Awareness Day, 7 pm,

more details


Community Choir Practice, 7:30 pm at AFUMC

Children's Play Group, 10:30 - 11:30 am in church nursery

Oakton CoB Community Flea Market + Bake Sale,
more details
Bethel UCC's Strawberry Festival, 10 am - 3 pm,
more details
On Earth Peace Online Peace Training,
more details
Iglesia de Restauracion Pacto Eterno, 5-9 pm
Sunday

.
No Sunday School
Unity Sunday Worship + Picnic, 11 am,

more details


AFAC Volunteer Appreciation Picnic,

more details


Biking for Peace,

more details



June 6 - Board Meeting
June 10 - ACoB Young Adults Gathering
June 12 - Summer Worship Hours Start, 10 am
June 12 - Refreshments to Congratulate Graduates
June 12 - Lucas Scott Finet's Piano Recital,
more details
June 23 - Breakfast Bunch
June 23 - Young Adult DC Gathering
June 29 - July 7 - Annual Conference
July 2 - AFAC Service Saturday
July 3 - Community Worship at Bethel UCC
July 17 - Bagging Oatmel for AFAC
Do More 24 for Doorways | Thurs., June 2, 6 am + 8 am
Save the date and spread the word to support Doorways during United Way's "Do More 24" online giving day. Set your watch to give at 6 am or 8 am to help Doorways win $1,000+ bonus awards that could provide court advocacy to 15 domestic violence survivors or a year of dental checkups for 8 children. Learn more; invite your friends with a sample tweets, posts and email; and find the link to donate here: http://bit.ly/DoMore24Doorways

National Gun Violence Awareness Day | Thurs., June 2, 7pm
#WearOrange and walk with neighbors to honor all victims and survivors of gun violence. The walk will start at Courthouse Metro at 7 pm and will conclude with brief remarks. Click here to RSVP:
http://bit.ly/2016WearOrange
.

Over 100,000 Americans have been killed by guns and over 250,000 Americans have been injured by guns since the tragic shooting at Sandy Hook Elementary School. National Gun Violence Awareness Day is an effort to shed light on the epidemic of gun violence in our nation and engage more Americans to make gun violence prevention a priority.
Community Flea Market + Bake Sale | Sat., June 4, 8 am – 1 pm
Oakton CoB's community flea market, with food and a bake sale will be held rain or shine. Sales space is available for a $15 donation to the church and must be reserved in advance. For information or to reserve sales space, see www.oaktonbrethren.org or call 703-281-4411.

This interactive, online webinar will give participants a brief introduction to the philosophy of Kingian Nonviolence Conflict Reconciliation, a methodology that was developed out of the teachings of Dr. Martin Luther King, Jr. by Bernard Lafayette, Jr., and David C. Jehnsen, who both worked directly with Dr. King. Learn more and register online:
http://bit.ly/PeaceWebinar
Biking for Peace Meet + Greet | Sun., June 5, 7 pm at Oakton CoB
On June 5, Michael and David will have daily biked 100 miles for 23 consecutive days and will be looking forward to 2,700 more miles to bike: all to raise at least $100,000 for peace organizations like Christian Peacemaker Teams. Don't miss this chance to meet them, hear about their adventure and help them gear up the conversation for peace! The event is free, but you'll probably be inspired to donate to the cause.
Unity Sunday Worship + Picnic | Sun., June 5, 11 am + 12 pm
Each year the three congregations that share our building share a worship service conducted in our three different languages: Cambodian, Spanish and English. Following worship, we enjoy a potluck where we learn about each other across cultures and language. Bring a dish to go along with the hot dogs that will be provided.
Volunteer for the volunteers! Help with set up and food distribution is currently needed. Otherwise AFAC volunteers should save the date to attend. Email
volunteer4afac@afac.org
with questions.
As part of celebrating his graduation from South Lakes HS in Reston and in lieu of an Open House, Lucas will be sharing his love of music with a piano recital at Oakton CoB. Lucas will be attending Elizabethtown College majoring in music therapy and at this recital he will feature his classical, college audition pieces. In the second half of the program, Lucas will introduce his incredible works of music composed for video games! Refreshments will follow the performance. Lucas' mom, Angela, interned here at ACoB and now serves as pastor of Nokesville CoB. RSVP to her at
pastor@nokesvillecob.org
.

Worship Audio | Online
In case you miss a Sunday service, sermon audio along with a selection of hymns and readings is posted online or subscribe on iTunes
Last call for volunteers to host the bicyclists for peace for a night. They would arrive around 9pm after the
Meet + Greet
on June 5 and leave around 4 or 5 am the next morning. If you can offer 2-4 people a room for the evening, contact Marcia.
---
Pray. Call. Write.
Alan,

Hazel's son, preparing for surgery on Tuesday
Charles,

Hazel's son, recovering from a recent surgery
Brendan + Jodi

, Robyn and Gary's son, expecting a boy!
Ralph Berg,

Robyn's good friend, being treated for congestive heart failure
John D.,

recovering from infection
Alan Thawley, friends + family,

Jo Ann's Grandnephew, grieving his wife's death during surgery for an ectopic pregnancy
Fred Thawley,

Alan's dad and Jo Ann's nephew, in ICU recieving treatment for leg blood clots

Stephen Jr.,

Ralph's nephew, at home recovering from a heart attack at age 35
Mary Smith's family + friends,

mourning her passing at age 99
Minnie,

palliative care at Goodwin House, Rm 248, visitors welcome

Walkin-Haske Family,

ongoing health treatments
Jummai Paul,

kidnapped Chibok girl and others
Church of the Brethren in Nigeria (EYN)
---
Brethren Voices.
Brethren Voices is a monthly public access TV show featuring what people of the Church of the Brethren do as a matter of our faith. It offers a widely appealing message of peace, justice and acceptance of all people.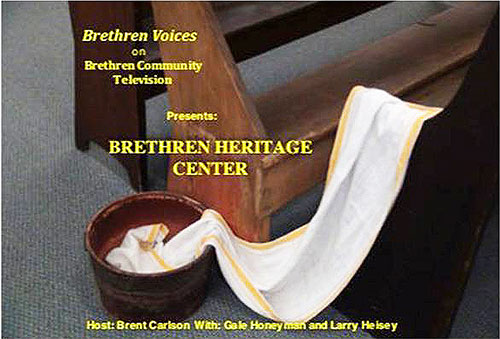 Produced out of Peace Church of the Brethren in Portland, Oregon, Brethren Voices was started in 2005 and now broadcasts in over 40 community access stations across the country including Arlington County, VA! Arlington CoB partners with Brethren Voices to share the show locally as an invitation of welcome to everyone in our community.
In Arlington, Brethren Voices airs on Arlington Independent Media: Comcast channel 69, Verizon-FIOS channel 38 and streaming
online
. Tune in:
The episode running now features an interview with this year's Annual Conference moderator, Andy Murray.

Share the show by sending friends this link from our website:
http://bit.ly/BrethrenVoicesACoB
---
Worship Notes.
God promised Abraham and Sarah that the whole world would be blessed through them, and wise Solomon recognized God's inclusive, no-exceptions blessing too. We know Jesus sent us to witness God's blessing to the ends of the Earth, but first Jesus was on a mission to his own people. Today's story takes place at a time when Jews were held captive by Romans and is about Jesus' surprise when he finds a foreigner with faith. The centurion in Luke 7 is the occupying enemy, but the story tells us that this Roman leader recognizes a source of authority in Jesus. Furthermore, it seems this stranger has become a friend as community has formed between him and the Jewish leaders.
Memorial Day reminds us of our collective grief from war with those our country calls enemies. The violence of settling scores has also resulted in a huge number of displaced people: 60 million at last report. What are we to think of people in such desperate circumstances and what are we supposed to do? Some in our congregation are gathering information about how to help refugees. Is it a place where ACoB is called to act? Could these strangers become friends?
Read over the
commitment choices
we have, but the first choice is, can we help? Are we willing to let God surprise us with new community? On this weekend when we honor those who have died in uniform, let us honor the one who died on a cross and showed us that though the world can do its worst, we can love better.
---
Providing Refuge.
Follow this link to learn more about how Lutheran Social Services assists refugees and ways our congregation could help a family fleeing violence. http://bit.ly/ACoB4Refugees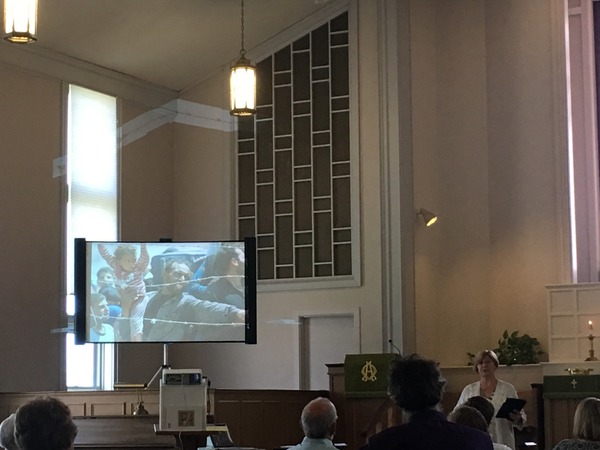 ---
Pictures.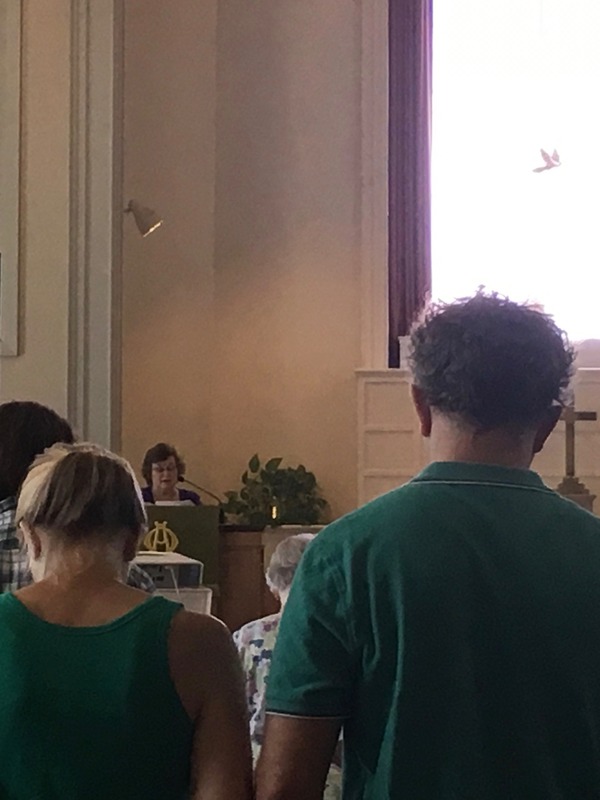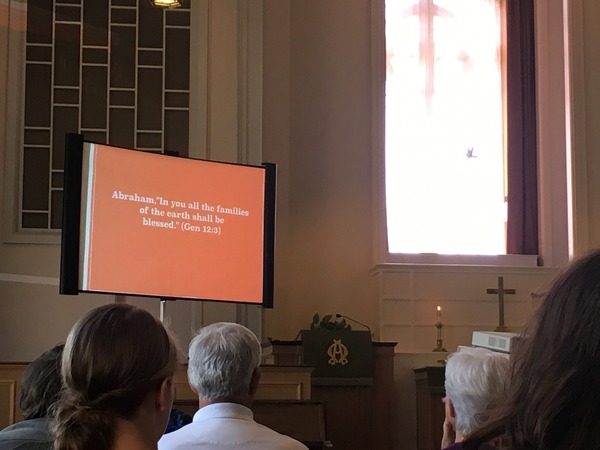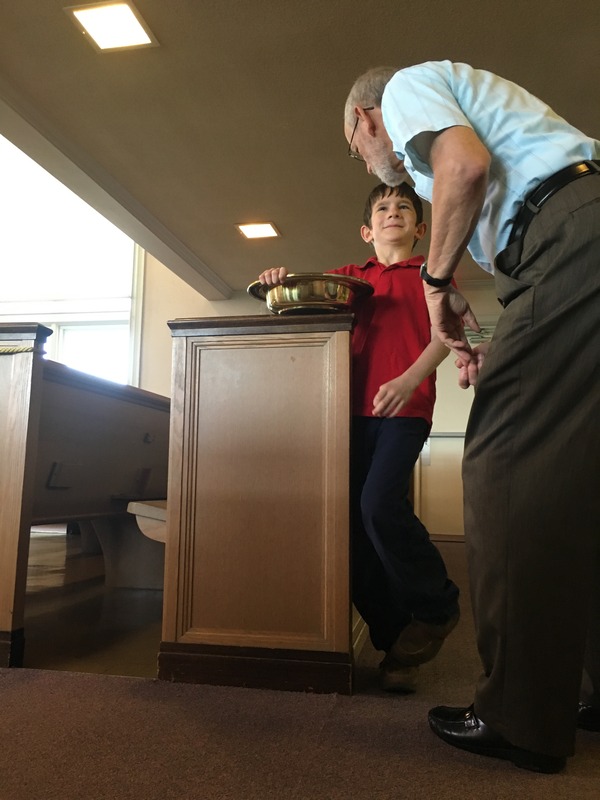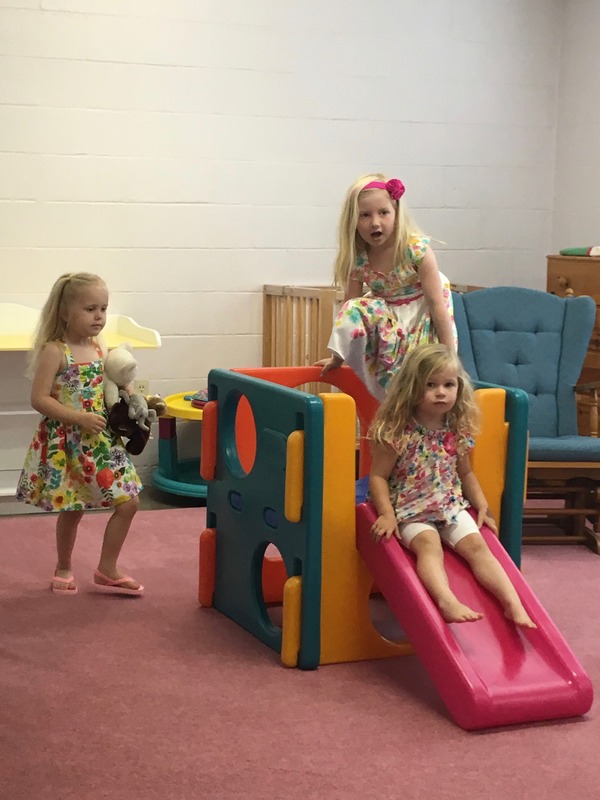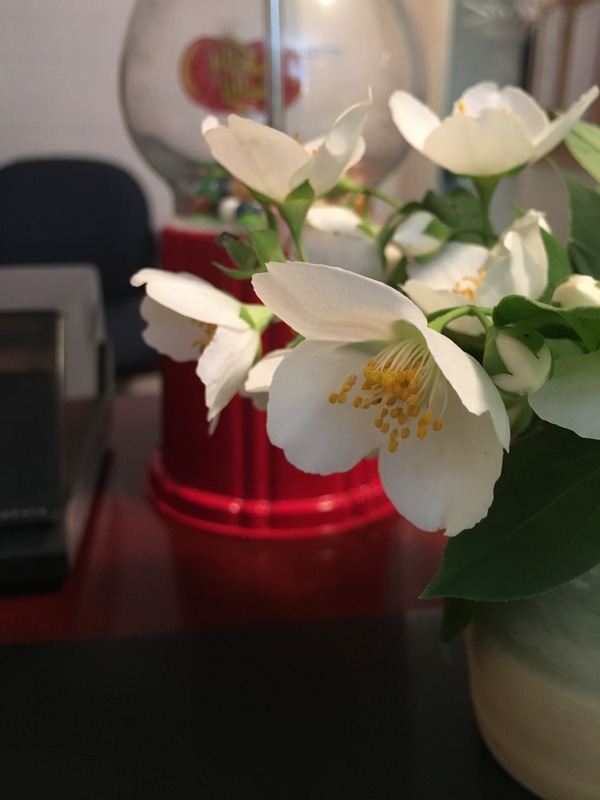 Arlington Church of the Brethren

Office Hours (call ahead)

Wednesday

|

6:30 - 9:30 pm

Saturday | 8

:00 - 11:00 am

Contact

Tel: 703-524-4100

Mobile (call anytime): 571-243-5344
Fax (call ahead): 703-524-4109
ACoB@ArlingtonCoB.org