ACoB E-Bulletin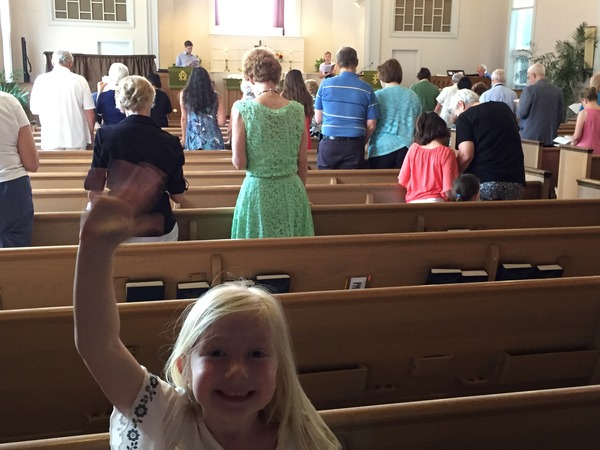 Because Service Doesn't Stop on Sundays.


God of the Bible, and of our ancestors, fill our spirits this day with your everlasting presence. As we listen to sacred scripture, help us to find our own stories in these ancient ones. Most of all help us to find you again, hear you again and delight you with our worship. We know that YOU have found US. We humbly pray as your children, Amen
From yesterday's Opening Prayer
---
•

Ice Cream Social with BMCA, 7:30 pm Join and Welcome our neighbors!

• Brethren Voices, 11 am,

more details


• Yoga, 5:45 pm in fellowship hall - check with Penny
Saturday

.
•
Yoga, 9:00 am in fellowship hall - check with Penny
•
Iglesia de Restauracion Pacto Eterno, 5-9 pm
Sunday

.



•

Worship

, 10 am at ACOB


• Brethren Voices, 6:30 pm,

more details

Mon., 7/3 - Pastor Nancy on Vacation, thru 7/18
Wed., 7/12 - Eat at The Locker Room for Shepherd's Center
Fri., 7/14 - Volunteer at Brethren Nutrition Center, 10 am
Fri., 7/14 - ACOB Young Adults Gathering, 6:30 pm
Mon., 7/24 - 44th Brethren Bible Institute, thru 7/28, Etown College
Mon., 7/24 - Meeting with Bethel, 7 pm in library
Mon., 7/31 - Executive Committee Meeting, 7:30 pm
Sun., 8/6 - Community Worship at ACOB, 10 am
Mon., 8/7 - Board Meeting, 7:30 pm
Fri., 8/11 - Volunteer at Brethren Nutrition Center, 10 am
Sun., 8/13 - Community Worship at Arlington Forest, 10 am
Thurs., 8/17 - Shepherd's Spring's Sprint to the Spring
Sun., 8/20 - Community Worship at Bethel UCC, 10 am
Sun., 8/27 - Community Worship + Picnic at Lubber Run, 10 am

Office Hours | Resume Thurs., July 6, 9:30 am-12:30 pm
Suzanne is attending Annual Conference along with Marylynne, Everett and our delegate, Charlotte Bear, so there will be no office hours this week. Contact
Pastor Nancy
with any questions for the office.
Summer Study Journal | 12 Weeks on Abrahamic Family Narratives
These messy narratives are full of complexity and promise that often hold a mirror up to our current society, perhaps more than we'd like. To dig deep, request from the
office
a booklet that is part devotional, part Scripture study, and part personal journal. Dive in with art, visio divina mediation, Scripture study, artist reflections, creative writing prompts and prayer. It is organized around the weeks of June 18 – September 3, but work through it at whatever pace/timeline you chose. Several weeks in June, July and the Lubber Run community service will feature messages on these scriptures that were foundational for Jesus.
Summer Hours | Worship at 10 am
Summer hours continue with Sunday School on break and worship starting an hour earlier at 10 am. Summer hours continue through the second Sunday in Septmeber. Contact the
office
with any questions.
Special Announcement
| Annual Conference Actions
Follow the links at the bottom of this e-bulletin for articles related to two major decisions of Annual Conference last week. One is the vote that would have removed On Earth Peace as an agency of the COB. It failed the necessary 2/3rd. The other relates to the way the denomination will handle pastors and churches who perform same-gender weddings. Other news can be found at
h
ttps://brethren.org
AAnn
More Details |
arlingtoncob.org/calendar
For more information on neighboring church, denomination and non-profit events listed, check the calendar at the above link or contact the office.
---
Volunteer + Give.
Volunteer and eat Ice Cream
| Tuesday, July 4, 7:30 pm
Welcome neighbors and help set up for the ice cream social to celebrate July 4. Stay to watch fireworks from the Nation's Capital from our hillside view. Bring chairs, blankets, bugspray. Ice Cream is provided by BMCA.
Volunteer at Brethren Nutrition Center | Fri., July 14 + Fri., August 11
Each summer we volunteer together to serve food at Washington City COB's soup kitchen. We'll help prepare the days meal, serve it and help clean up. Sign up on the sheet in the narthex or contact
Cindy
to volunteer and join a car pool. Volunteer for one or both days, each day we'll work together from 10 am to 2:30 pm.
Rice or Oatmeal Bagging | Sunday, July 23, 11 am
Each summer, we pick a Sunday to gather after worship to bag rice or oatmeal for the Arlington Food Assistance Center (AFAC). Our Service Ministry Team budgets the bulk purchase of one of these non-perishables and counts on our community to work together to divvy the food into family portions for distribution at AFAC who lends us the funnels, sealing machines and other tools for production. Plan to stay after and pitch in! Contact Diane with any questions.
MAD District Disaster Response Auction | Collecting Change
Our folks who attended the MAD Disaster Response Auction brought back a big barrell of pretzels to enjoy and then repurpose the container for collecting change ahead of next year's auction. Save your change to drop in the barrell now in the narthex. Contact
Alma
with questions.
Volunteer in Our Community | AFAC
The Arlington Food Assistance Center is looking to expand their Speaker's Bureau with volunteers capable of giving prepared presentations to community groups. Learn more and volunteer by emailing
volunteer4afac@afac.org
.
---
Media.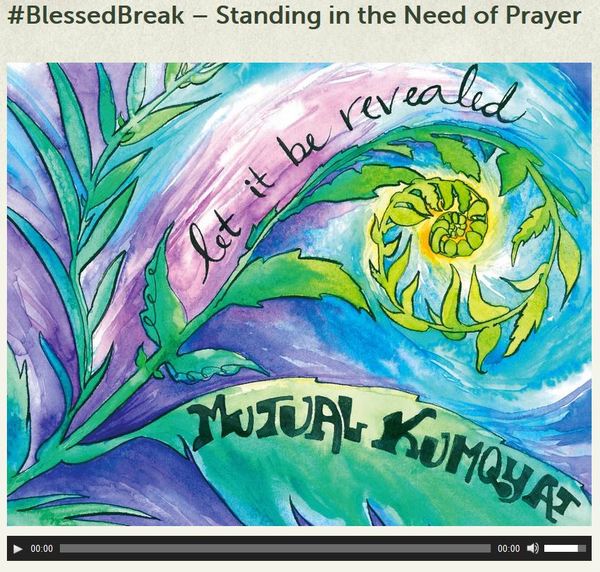 #BlessedBreak | New devotion!
http://bit.ly/BlessedBreak58
This audio devotional features Marylynne singing along with "Standing in the Need of Prayer" performed by Mutual Kumquat. She had learned the song with Alma in Sunday School and was just so excited to join in when it came on in the car! Read the prayer and Scripture paired with the audio at the above link.
Worship Audio | Online
Listen again to this week's sermon, catch a sermon from a Sunday you were out or peruse the archives. Each Sunday message along with a selection of hymns and readings is posted online or subscribe on iTunes.

Brethren Voices | Dunker Punks Podcast
Brethren Voices is the TV show featuring what Brethren do as a matter of our faith. The newest episode features our very own Dunker Punks Podcast and includes interviews with Laura, Meloday and Suzanne. Watch online now!
The episode on the podcast will start running on Arlington Independent Media in July. The episode on alternative energy cars will continue to run through the end of June. Watch in Arlington on Comcast 69/Verizon-FIOS 38 on Sundays at 6:30 pm, Wednesdays at 11 am.

Dunker Punks Podcast | New podcast! http://bit.ly/DPP_Episode34
Hear from the young adults themselves! Emmett Eldred leads a small group conversation at Young Adult Conference about carrying on the tradition of "Another Way of Living," together and in the world. Type in the case sensitive url to listen on the showpage or subscribe on iTunes. Listen by clicking the above link or subscribing on iTunes.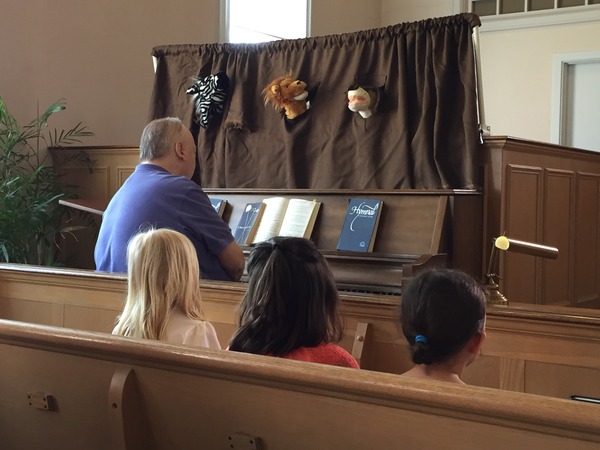 ---
Karolina

, entering the hospital this week for several weeks of treatment there

Elizabeth

, Gary S.' aunt, stable following a stroke

Miller Family

, following the unexpected passing of Debbie's dad

Ralph + Andy

, celebrating 45 years together!

Silena

, as her office is reorganized in the coming weeks

Brenda's Family

, friend of Marcia whose sister found their mother had passed when she went to pick her up for Brenda's son's wedding

Joe

, Chris' family friend, facing resurgance of lymphoma after several years remission

Bretzfelder Family

, Karl's mom, Deborah, passed away this week from complications of Parkinsons

Cindy's Mom

, health troubles

Carole Compton

, home from Manor Care following foot surgery

Donna Horn's family + friends

, Don's sister, passed at age 65

Pastor Mike

, in rehab after organ transplant

Church of the Brethren in Nigeria (EYN)

, including 113 girls still captive
Keep in your ongoing prayers:
Minnie Simmons, Dorothy Fravel (Dee's mom), Theresa McCary, Erin Julca, Steve Shuss, Elizabeth Smucker, Carolyn Studds

Note:
Prayer concerns will ordinarily be listed for four weeks. If you would like one to be kept on or added back in, please let the office know. Names in bold are new to the list or updated this week.
---
Listen to Sunday's sermon:
http://bit.ly/ACoBMessage18June2017
We continue the story of a people so dependent on the promise of God, that they will sacrifice themselves and risk major loss, all to maintain their part in the promise. What sacrifices are we willing to make? God chooses the weak, the last, the unexpected to bless the world with presence and promise, not bothering with cultural expectations and not waiting for people to be perfect to work through them. Instead, God chooses us.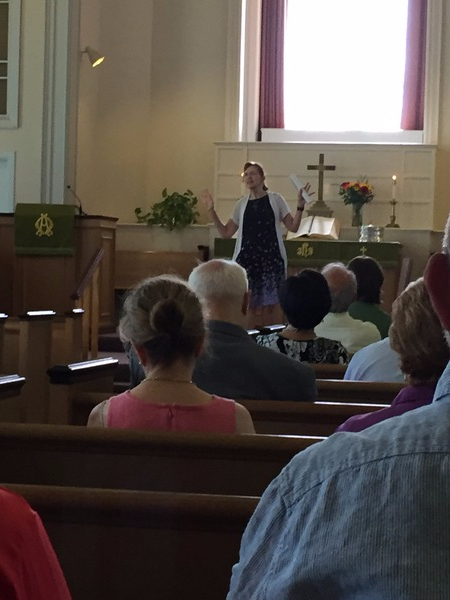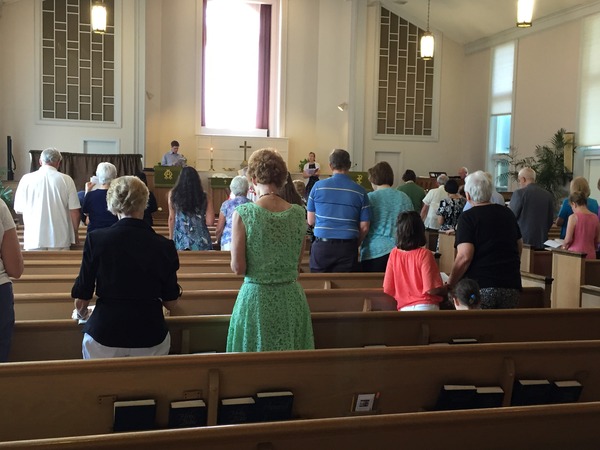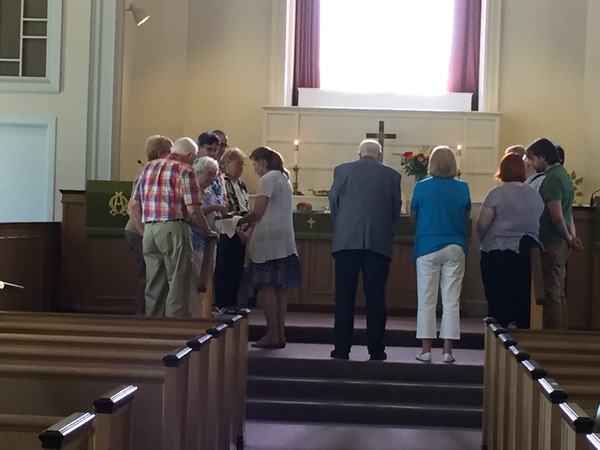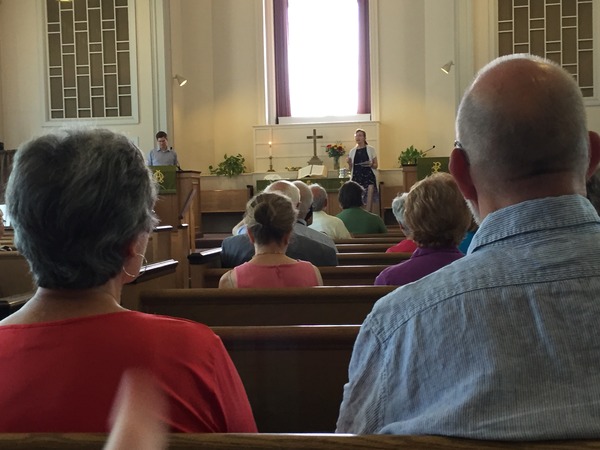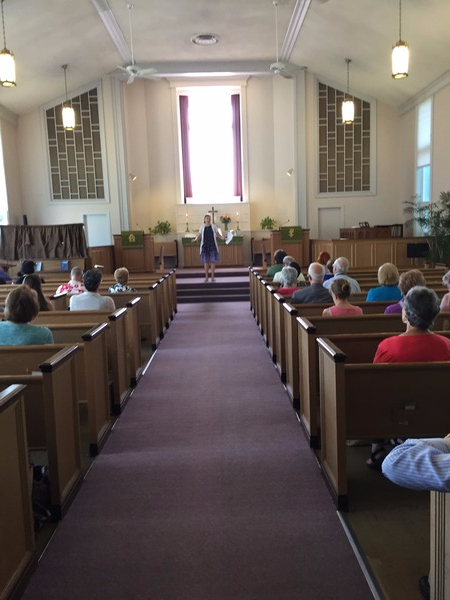 \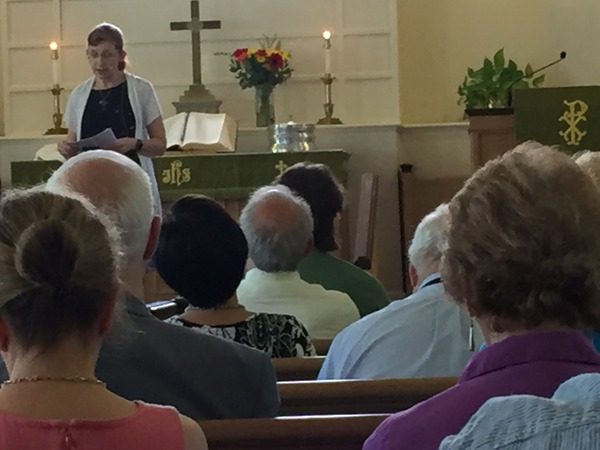 News From Annual Conference

Here are two links to news articles about AC actions:
http://www.brethren.org/news/2017/on-earth-peace-retains-agency-status.html
http://www.brethren.org/news/2017/delegates-adopt-answer-to-query-same-sex-weddings.html?referrer=https://www.facebook.com/