ACoB E-Bulletin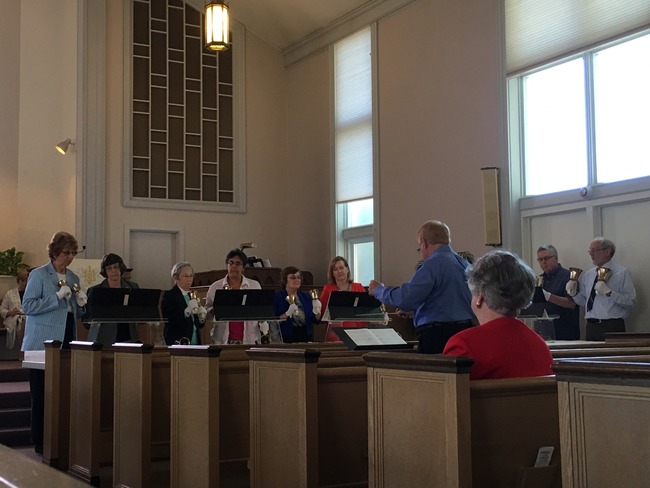 Because Service Doesn't Stop on Sundays.
Friend, you are a unique, gifted child of God and a blessing to our vital faith community. This e-update is just one way we connect with each other as together,
we live for the glory of God and our neighbor's good.

---

EAD Lobby Day,

more details


Worship Team Meeting, 7-8:30 pm
Wo

Tuesday

.
Iglesia de Restauracion Pacto Eterno, 7-9 pm
Bell Choir Practice, 7 pm
Kaizen Karate, 6:30 - 7:30 pm
Community Choir Practice, 7:30 pm at AFUMC

Children's Play Group, 10:30 - 11:30 am in church nursery

Church Work Day, 9 am - 1 pm,

more details




Iglesia de Restauracion Pacto Eterno, 5-9 pm
April 28 - Breakfast Bunch
April 28 - Young Adult DC Gathering
April 29 - Gardening for AFAC
May 2 - All Board Function Groups Meet
May 7 - AFAC Service Saturday
May 7 - MAD Disaster Response Auction,
more details
May 8 - Combined Sunday School with Doorways,
more details
May 13 - ACoB Young Adult Gathering
May 14 - Deacon + Caregiver Bridgewater Visit,
more details
May 21 - Dranesville CoB Yard Sale + Fish Fry Benefiting CoB in Nigeria
May 22 - Big Sunday School + Worship Outside,
more details
June 5 - Biking for Peace,
more details
One Great Hour of Sharing Special Offering | Sun., April 24
One Great Hour of Sharing is a special ecumenical offering that makes the love of Christ real for individuals and communities around the world. Specific allocations differ in each denomination. Our donations will go to our Brethren Global Mission and Service, Brethren Disaster Relief, Brethren Volunteer Service and Brethren Work Camps. Contact Marcia with questions

Deacon + Caregiver Bridgewater Visit | May 14
Join in a group visit to our friends in Bridgewater, VA: Lucile, Nelson, Catherine, Wes, Jane and Charlotte. We'll plan to arrive in Bridgewater at 11:30 am and depart at 2 pm after lunch. Sign up by May 8 on the sheet in the narthex to drive or attend. Contact Robyn with questions.

Online Calendar | arlingtoncob.org/calendar
To look further ahead, the church calendar is linked above and posted on our website under the "Resources" menu tab. Contact the office for help in navigating it or for a link to embed it into your own e-calendar.

Big Bulletin | April Issue
Check out the new bi-monthly newsletter by clicking through on this archive page. For help accessing the pdf online or to get a paper copy mailed to your home, contact the church office. And don't forget to send the office your responses to the Big Question for inclusion in the next issue due out mid-summer.

Youth + Young Adult Opportunities | Bethany Theological Seminary
Bethany Theological Seminary is sponsoring two upcoming events for youth and young adults. Explore your call at a free retreat, July 15-25 on their campus in Richmond, Indiana. For Junior Highs, learn about yourself and more about Jesus, June 22-27 in Elizabethtown, PA at a Bible immersion program. Contact Debbie if you'd like help learning more.

Food Ministries Coordinator | Brethren Nutrition Program Job Opening
Washington City CoB is seeking an individual to direct overall operations at their lunch program for those in need on Capitol Hill. To apply, send a cover letter and resume to bnp@washinigtoncitycob.org. Pass this notice along to anyone who might be interested.

MAD Disaster Auction Booklet | Pick up in narthex
The Mid-Atlantic District (MAD) Disaster Response Auction raises money to help victims recovering from disasters around the world. ACoB supports the auction by purchasing ad space in the auction booklet. Other ways to support include prayer, event volunteering, and donating auction items including handicrafts like quilts, comforters and wall hangings; special items like quality woodwork, artwork, antiques and other collectables; gift baskets; a gift certificate from your business; or food and plants valued over $10. Contact the office for more details on donating and don't forget to save the date, May 7, to attend.

Combined Sunday School with Doorways | Sun., May 8
All are welcome to this special presentation by Doorways on Mother's Day. A representative from the organization will join us during the Sunday School hour to talk about the problems faced by women and children escaping domestic violence and the services provided by Doorways to such families. Contact Marcia with questions.

Worship Audio | Online
In case you miss a Sunday service, sermon audio along with a selection of hymns and readings is posted online or subscribe on iTunes
Advocate.
Ecumenical Advocacy Days: "Lift Every Voice" - Lobby Day |
Call Congress Today
Speak truth to power with faith partners from across the country. Today, Ecumenical Advocacy Days participants will be on Capitol Hill lifting the voices of people not often heard by people in power. They are talking about the right of all U.S. citizens to vote free from intimidation; and the protection of vulnerable communities from the deepening inequality brought about through trade policies that prioritize corporate interests over both God's creation and people. Join them by calling and emailing your members of Congress TODAY. Click here for more issue details and the Capitol switchboard number:
http://bit.ly/EAD_LiftEveryVoice
Syrian Refugee Resettlement |

May Meeting
Some research into sponsoring a family fleeing violence has turned us towards Lutheran Immigration and Refugee Services working in our area. No commitments have been made and information is still being gathered. To be a part of that effort, contact Debbie for more details on the information meeting in May. Please also give prayerful consideration as to how you may be involved and think about people in your lives who may be encouraged by an opportunity to contribute in some way.
Church Work Day | April 23, 9 am - 1 pm
Contribute to making our church look welcoming and enjoy fellowship while you work. Projects are available for all ages and all levels of activity and you can choose whether to work inside or outside. A thank you lunch will be provided for volunteers. Contact Nancy W. or Stephen with questions.
Gardening for AFAC |

Fri., April 29, 3:30 pm
Joan at Reevesland Learning Center will join all interested gardeners to plant vegetable sprouts for our
AFAC Plot Against Hunger
garden in the side yard. Come on out! Contact Suzanne with questions.
Prepare Meals |

Tuesdays and Fridays
Ongoing health appointments make prepared dinners a big help for the Walkin-Haskes at this time. Contact Silena if you can help. She is keeping a schedule so our efforts are spread over time for the family.
Outdoor Sunday |

May 22
Help plan our anual Big Sunday School and Worship outdoors. Let Pastor Nancy know you want to help and share your ideas.

Volunteer to Host Bikers for Peace | June 5
Michael Himlie and David Jones will bike 100 miles each day for 50 consecutive days in all 50 states to raise $100,000 for organizations devoted to active non-violence and peacemaking. They will be in our area on June 5 and need a place to stay that evening. Volunteer to host 2-4 people who have a local speaking engagment that night and need to rise early (4 or 5 am) the next morning. And save the date for that speaking engagment. Our Service to World function group is currently helping to coordinate it. Contact Marcia to volunteer.
Karolina,

hospitalized over the weekend
Minnie,

palliative care at Goodwin House, Rm 248, visitors welcome
Ryan,

17 yo neighbor of Alma & fan of our Soup + Pie, home from the hospital and doing well
Jeff,

home and progressing, in recovery from major surgery
Virginia's Family + Friends,

mourning her passing at age 99
Briana,

supporting her parents through serious health concerns

Rich Haske,

Karolina's husband, Briana's father, home recuperating

Jummai Paul,

kidnapped Chibok girl and others

Church of the Brethren in Nigeria (EYN)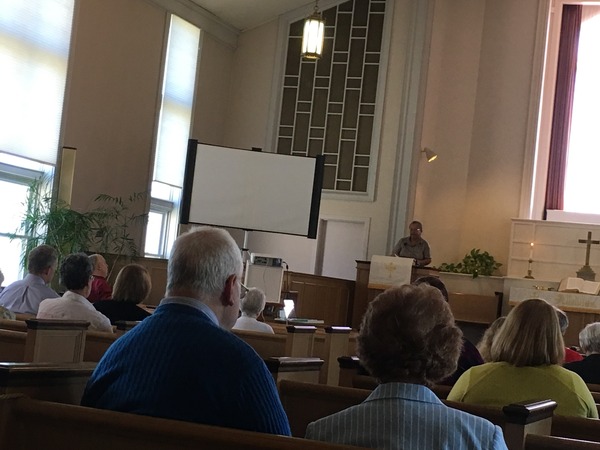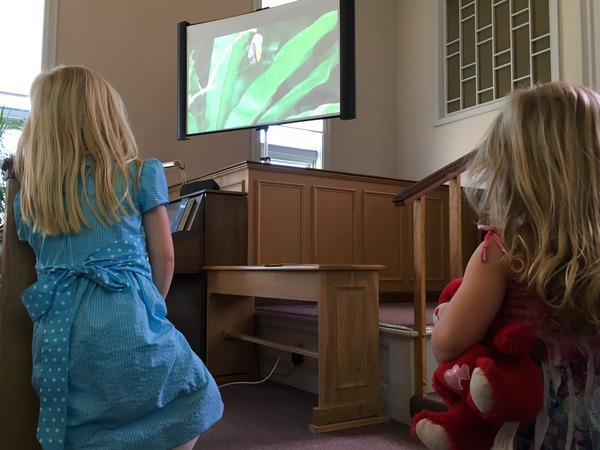 Sample a bit of yesterday's Children's Church message by viewing the latest #BlessedBreak video devotional:
http://bit.ly/BlessedBreak15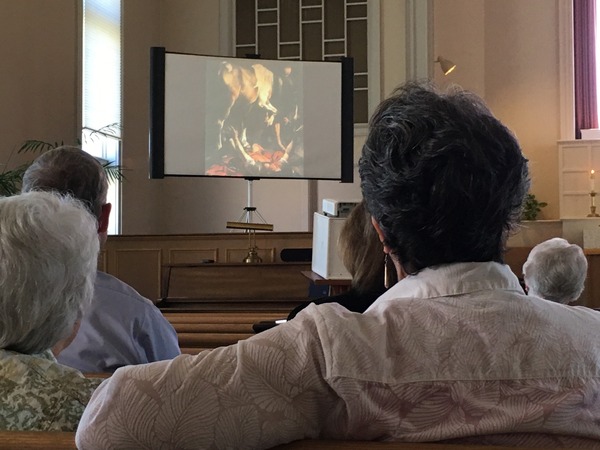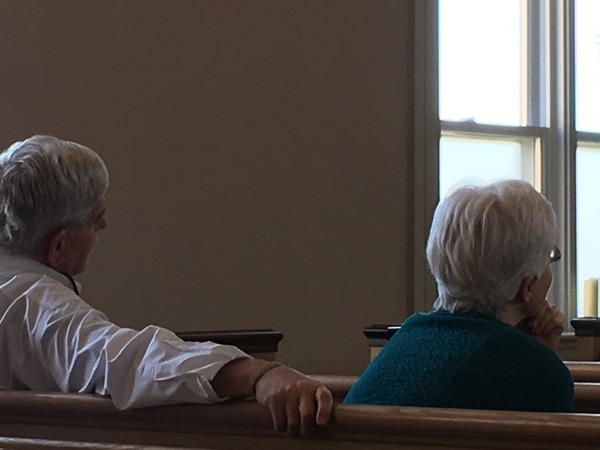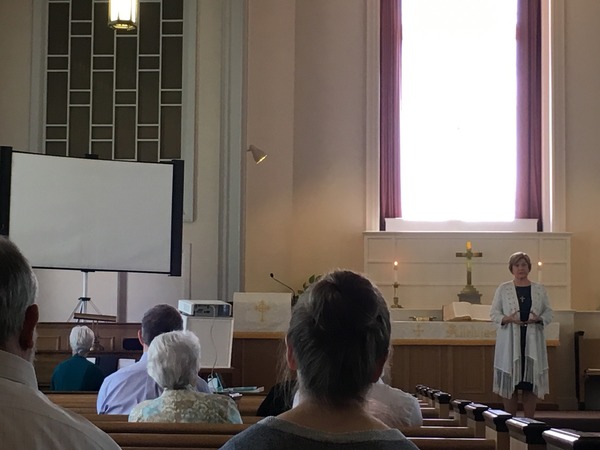 In the story of Saul becoming Paul, God's grace transforms a persecutor into a missionary. It's a story of God moving, stirring, and acting in human lives to spread the word of Divine Love experienced in Christ. It shows us the way God calls, what God requires of those who follow, and what it means to be "on the Way." "The Way" suggests that faith is a living, active way of live. Saul wasn't just turned away from something, but turned toward something. Paul's dramatic transformation became the spark that opened countless others to God's powerful transforming love. Do we dare pray that God will open our eyes as God opened Paul's?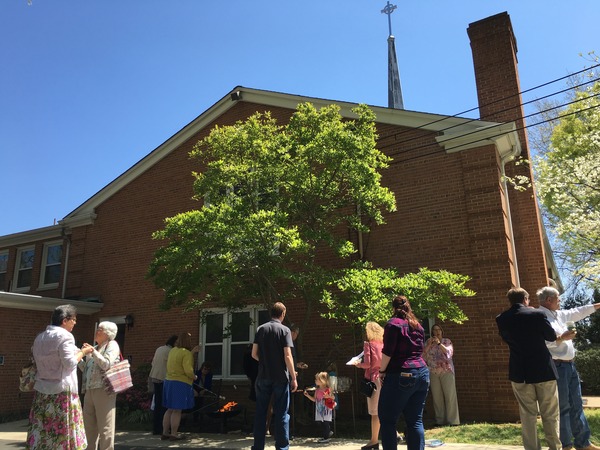 Arlington Church of the Brethren

Office Hours

Wednesday

|

6:30 - 9:30 pm

Saturday |

8:00 - 11:00 am

Contact

Tel: 703-524-4100

Mobile (call anytime): 571-243-5344
Fax (call ahead): 703-524-4109
ACoB@ArlingtonCoB.org