YES I WILL BE READY MONDAY
THE RAGGED EDGE RADIO LIVE

What a week off! I sure did not plan it this way, I don't get a flu/cold but once a year but haven't had one like this for over 15 years. This one put me out from Radio and the Georgia conference. Thank you pastor for understanding and they had a great conference in Georgia this weekend.
This week I will seek to:
Be live daily on the Ragged Edge Radio continuing the Revelation Series
http://www.prophecyprepared.com/page3.html
Put up2-3 Prayer Manual training mp3s and one video training
http://www.shatterthedarkness.net/page40.html
Put up 2-4 hours of mp3 audio for the new 'CaseFile' SRA victim file/journal
http://www.lulu.com/shop/russ-dizdar/sra-victim-file-journal-workbook/paperback/product-22912011.html
I will be on a number of SIIU cases this week and ask for your prayers. We have 'critical' cases that involve the safety and help of victims, kids and the need to stop perpetrators.
I am massively behind on the E-Mails but will seek to get to many Sunday night and Monday. Thank you to supporters for all your help, I don't like spending time on live air for support.. but you help make all this work possible THANK YOU. Thank you so much for the kind help, Russ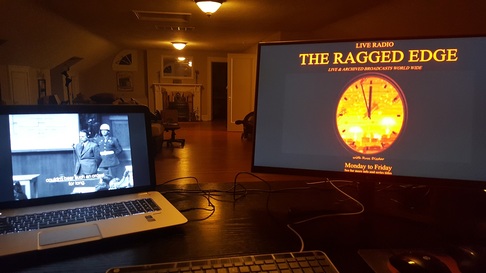 I worked at home for that last week and had some help to set up the video room. From there I will live steam and produce training DVD's. So CRITICAL MASS series of DVDs are getting closer to
starting.
http://www.controlledminds.com/
A WORKBOOK - TRAINING - JOURNAL - CASE FILE
FOR HELPING VICTIMS OF SRA-DID CASE FILE
SATANIC RITUAL ABUSE VICTIMS
4 HOURS OF FREE TRAINING AUDIO-MP3S
________________________________________________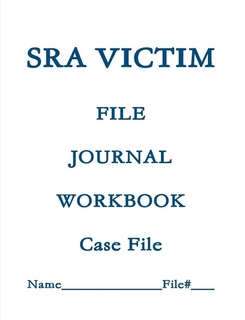 To be used with helping victims of satanic ritual abuse/SRA/DID. USE with the free 4 hour audios/MP3S SIIU FREEDOM FILE SATANIC RITUAL ABUSE / DID MAPPING JOURNAL Welcome Your most likely a helper or counselor (or even a spouse) working with SRA/DID survivors. Well this file/journal is for you. After many years, I had to keep track of so many victims, their alters, programming and well … mapping out their whole life, I had to begin writing it down. This included the threats to them, perpetrators, family lines and so much more. As you go through this file/journal with the audios I hope it will be just tool to help you know those your working with and then using this file for how to fully pray (and spiritual warfare) and see the progress to full healing in Christ. The audio/mp3 will help explain how to use this file/journal step by step.
SEE HERE TO ORDER (40% OFF RIGHT NOW) http://www.lulu.com/shop/russ-dizdar/sra-victim-file-journal-workbook/paperback/product-22912011.html
use code OCTHIRTY if you order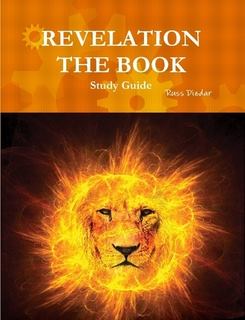 NEW discount New from publisher... 45 to 60% ... From publisher and author ... use code OCTHIRTY if you order ... here 45% off TO 60% http://www.lulu.com/spotlight/russdizdar
45% off OFF THE BLACK AWAKENING: Rise of the satanic supersoldier .. there are over 120 FREE hours of audio mp3s that go with this book. 50% OFF REVELATION THE BOOK