Listen to Russ live at

6pm

EST
Listen Live Worldwide Daily M-F
_____________________________________________________________________
NEW SERIES THIS WEEK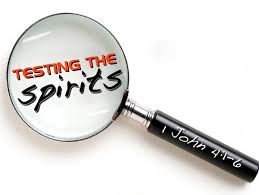 MONDAY-COMMANDED TO TEST THE SPIRITS Why?
TUESDAY-HOW DO YOU TEST THE SPIRITS... a 3 fold test
WEDNESDAY-IT ASSUMED YOU CAN: perceive and discernment
Signs, wonders, miracles, spiritual gifts...supernaturalism
two sources: You must know the difference!
THURSDAY-WHAT IS THE 'SPIRIT OF ANTICHRIST' ?
FRIDAY-HOW DO YOU INCREASE DISCERNMENT?
and what is your response?
see
WWW.SHATTERTHEDARKNESS.NET