Letter from the CHCI-AA President

Dear CHCI Alumnus,
2013 marks a milestone for the CHCI Alumni Association (CHCI-AA) as we celebrate 15 years since our founding in 1998.

As we celebrate this "quinceañera," our association is truly coming of age. In this newsletter, you'll learn about our efforts to build a stronger, more impactful CHCI Alumni Association. All of this would not be possible without your support, the dedication of close to 39 alumni volunteer leaders across the country, and the support of CHCI staff.

In February 2013, the CHCI Board of Directors approved the Alumni Task Force's recommendation to move forward with the incorporation of the CHCI-AA as an official, supporting subsidiary of CHCI. Why is this incorporation necessary?
[
Read more...
]

¡Felicidades! Alumni Around the Country
Below are just a few of the CHCI alumni who are making a difference in their communities. Congratulations, and keep up the great work!
Liz Cedillo-Pereira (CHCI Fellow 1993) was recently named Mujer Legendaria Mamá Super Estrella by Ford Motor Company for balancing work, motherhood and community service.
Amilcar Guzman (CHCI Fellow 2008-2009) was named Professional Fellow by Partners of the Americas, and recently traveled to Asuncion, Paraguay, to conduct educational policy research with local nonprofit Juntos Por La Educacion.
Jason Llorenz (CHCI Fellow 2003-2004) joined the Latino Information Network at Rutgers (LIN@R)

as Senior Fellow and

Director of Innovation Policy at Rutgers University School of Communications and Information. He was also selected to participate in the United States-Spain Council's Young Leaders Program in April 2013.
Raul Magdaleno
(CHCI Intern 2004) was recently appointed to the Congressional Award National Board of Directors by Senate Majority Leader Harry Reid.
Stephanie Valencia (CHCI Fellow 2004-05) was promoted to Special Assistant to President Barack Obama and Principal Deputy Director of the U.S. Office of Public Engagement.
Mildred Otero (CHCI Fellow 2003-2004), Chief Education Counsel at U.S. Senate Committee on Health, Education, Labor and Pensions and Veronica Duron (CHCI Fellow 2008-2009), Legislative Aide to Senator Charles Schumer, were both recognized as being among The Most Influential Staffers on Capitol Hill by the Huffington Post.
---
Chicago
On February 8th, Chicago Alumni came together in the Windy City for their first annual "Winter Social".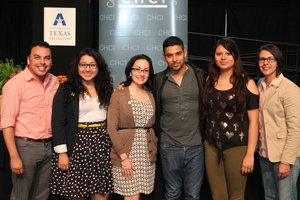 Dallas
In April 2013, Dallas Alumni were on hand for CHCI's Ready to Lead event, serving close to 350 students at University of Texas at Arlington, joined by R2L spokesman Wilmer Valderrama.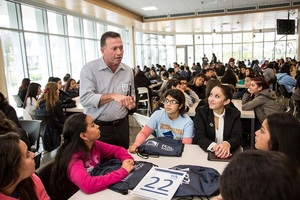 Los Angeles
In December 2013, LA Alumni came out in full force for CHCI's Ready to Lead Mentoring Power Hour at Rio Hondo College in Whittier, CA.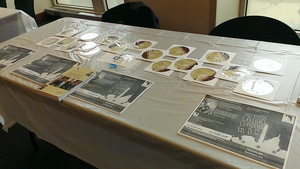 New York City
NYC Alumni presented CHCI programs at the Latino College Expo at New York University.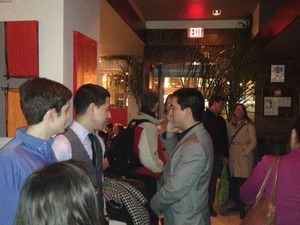 Washington, DC
DC-area Alumni gathered to welcome the newly-arrived Spring 2013 Interns at MIO Restaurant in Washington, DC.
To read more about CHCI-AA Chapter Activities, click
here.
---
Volunteer
Volunteer to be a mentor, or to review applications, for any of our programs: High School Latino Leaders in DC; Ready To Lead; College Internships; Public Policy and Graduate Fellowships; Scholarships
Give
In honor of the CHCI-AA's 15th Anniversary this year, consider donating to the CHCI Alumni Association to help develop the next generation of Latino Leaders. To donate online, click

here.
Connect
Membership to the CHCI-AA includes access to a vast network of Latino leaders across sectors and industries and engage in valuable networking and lifelong learning opportunities.
For more information, contact Janet Arias, Senior Manager of Alumni Relations, at
jarias@chci.org
or (202) 548-8798
.
---