---
---
Late Summer Exhibitions
If you find yourself in Southeastern Connecticut over the next few weeks, consider stopping by the Art Essex Gallery and the Lyme Academy College of Fine Arts to take in these two very fine group exhibitions that will include my work.
---
Art Essex Gallery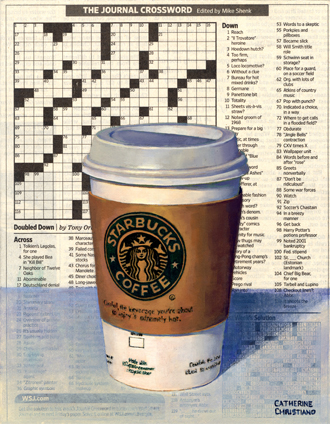 Summer Invitational Exhibition
This exhibition, featuring the work of local, national, and international artists in a variety of mediums, includes two of my latest oil still lifes on newspaper. The gallery also has an ongoing display of a collection of my postcard sized oil paintings.

Opening Reception:
Saturday, August 31, 4 - 7 pm
Exhibition Dates: August 28 - September 21
Art Essex Gallery, 10 Main Street, Essex, CT 06426
---
Lyme Academy College of Fine Arts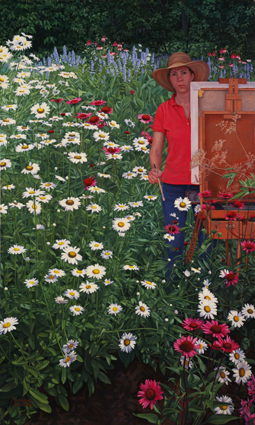 Alumni Exhibition 2013

The Lyme Academy College of Fine Arts, was recently referred to by Richard Friswell, Managing Editor of Artes Magazine, as "This esteemed academic bastion of classical art training, located just a few steps (literally!) from the Florence Griswold Museum—one-time retreat for Connecticut Impressionists, the likes of Twachtman, Hassam and Metcalf—continues to turn out some of the brightest and the best young artists in the country." The Alumni Exhibition, which takes place only about once every five years, includes a selection of eighty-eight works of art in a variety of media by alumni from throughout the history of the college. My painting Onlooker with the garden at the Florence Griswold Museum will be exhibited for the first time.
Opening and Cocktail Reception:
Friday, September 6, 6 - 8 pm
Exhibition Dates: August 24 - September 28
Lyme Academy College of Fine Arts, Chauncey Stillman Gallery, 84 Lyme Street, Old Lyme, CT 06371
---
A Note from the Artist
The painting Onlooker (shown above) that will be on exhibit for the first time in the Alumni Exhibition at the Lyme Academy College of Fine Arts is one of my major works. Created during a period of about one-year, this painting reflects my continuing interest in aspects of the gaze in visual art. It is part of an ongoing series that I generally refer to as my "Spectatorship/Voyeurism" series. A statement that I've written for this piece follows.
Gardens are created for our visual delight and as visitors we expect to enjoy their pleasures without restriction. However, within this garden our gaze is met by that of an artist. It is a self-portrait that has been clearly crafted, like most portraits (and like most gardens), for the gaze of the public. As viewers of art or gardens we assume that we have unlimited access to gaze upon them. Yet we may not expect to be confronted with our own action. Here, in Onlooker, our presence is implied by the pose of the artist, who during the course of her work looks directly out at the viewer. The viewer's role is ambiguous but is clearly a part of the painting. Likewise, the artist's image is equally ambiguous. What is the subject of this painting? Is it about the artist, the viewer, the garden, or perhaps our roles as onlookers or recorders and interpreters of the visual world?
To view additional paintings from the "Spectatorship" series, follow this link.
http://www.catherinechristiano.com/gallery_paintings_spectatorship.html
---
Image Information from the top:
Onlooker (detail in banner image, full image below), oil on canvas, original image size is 60" x 36", 2010 - 2011. Photo credit Paul Mutino.
Coffee and Crossword, oil on paper on panel, 8 7/8" x 6 3/4", 2013.
All images are copyrighted by Catherine Christiano, all rights reserved.
Starbucks Coffee is a registered trademark of the Starbucks Corporation.