---
---
Welcome to Summer!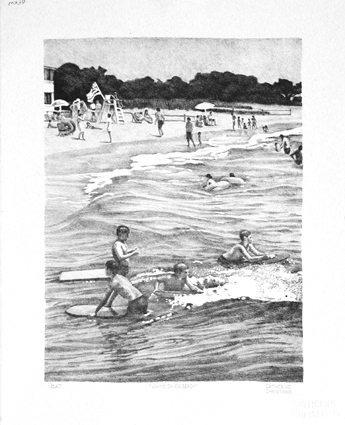 My work will be included in a number of exhibitions in Connecticut this summer. Hopefully, your schedule will include some leisure time spent browsing in a gallery or enjoying an opening reception.
---
The Artists of Gallery One and friends present: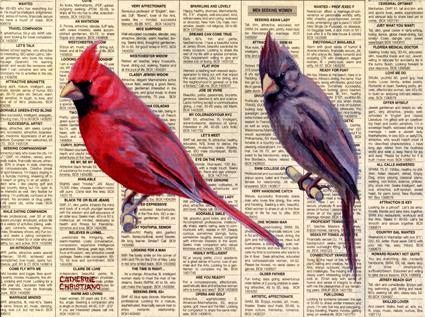 Dialogue: Representation & Abstraction
At the Guilford Art Center
It looks like my work will be upholding the representational end of this conversation! I will be exhibiting a number of my oil still lifes on newspaper, many are new works that have not yet been exhibited. This promises to be an interesting and varied group exhibition with 25 artists represented.
June 9 - 30
Opening Reception: Sunday, June 9, 1 - 4 pm
Closing Reception and Artists' Talk: Sun, June 30, 2 - 4 pm
Gallery Hours: Mon - Sat 10 am - 4 pm; Sun noon - 4 pm
Guilford Art Center: 411 Church Street, Guilford, CT 06437
(I-95, exit 58)
For more information about the exhibition and to view a sampling of works that will be included:
http://www.galleryonect.com/galleryonect/Exhibits.html
---
51st Annual CCNS Art Show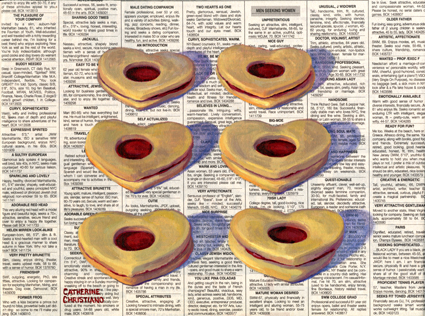 This annual art show is the primary fundraiser for the Community Cooperative Nursery School, a non-profit 501 (c) (3) charitable organization in Rowayton, CT. I have 5 oil still lifes on newspaper that will be in this exhibition. With about 80 artists represented, this promises to be a fine collecting opportunity, plus 40% of all art purchases are tax deductible! This link should take you to my images and all related information
http://www.ccnsartshow.org/p664819870
June 6 - 9
Opening Reception ($25 per person): Thursday, June 6, 7 - 10 pm
General Show Times ($10 per person):
June 7, 6 - 10 pm
June 8, 2 - 8 pm
June 9, 12 - 4 pm
Community Cooperative Nursery School, 4 Trolley Place, Rowayton, CT 06853
---
Art Essex Gallery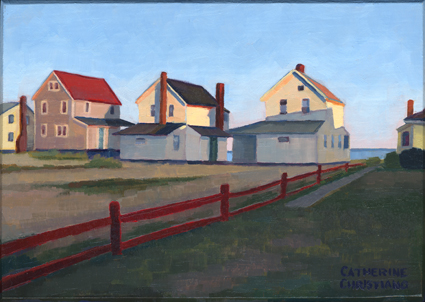 Stop in the gallery to catch an ongoing display of a collection of my postcard sized oil paintings.
Summer Invitational Exhibition
Opening Reception: Saturday, August 31, 4 - 7 pm
Exhibition Dates: August 28 - September 21
Art Essex Gallery, 10 Main Street, Essex, CT 06426
---
Lyme Academy College of Fine Arts
Alumni Exhibition
Opening and Cocktail Reception: Friday, September 6, 5 - 8 pm
Exhibition Dates: September 6 - 28
---
For Father's Day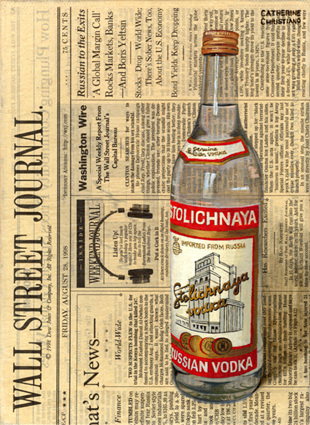 As a child growing up I could frequently find my father behind a newspaper. My husband is the same in that regard. Instead of showing your appreciation with a shirt or tie this Father's Day consider a fine art reproduction or an original. Limited edition reproductions are priced from $100 to $200 and my smallest postcard sized original oils are $425. If you are so inclined, for originals please contact the studio for available images and information and remember to allow sufficient time for delivery.
www.CatherineChristiano.com
---
A Note from the Artist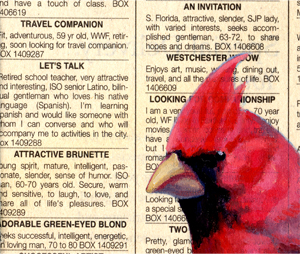 This spring I continued my series of oil still life paintings on newspaper. As I planned a number of the compositions Valentine's Day was approaching, so a number of them are painted on the personal ads of the paper and include related objects. The text on these cropped portions of newspaper are fun to read and the painted objects create an interesting juxtaposition. Unfortunately the text doesn't translate well in a web based format, all the more reason to get out to one of the galleries to see them. I've included a detail image of the piece that I find the most humorous,
Perfect Pair - Cardinals
, where headings for the ads include "Come Fly With Me", "All Calls Answered", "Very Handsome Catch", and "Country Gal Wanted", among others.
For information about the evolution of this series of work or the materials used please refer to "Studio News Winter/Spring 2013" at the following link.
http://p0.vresp.com/ABQusa#vr4smallbiz
---
Image Information from the top:
White Sands Beach (detail in banner image, full image below), stone lithograpy, original image size is 12" x 9", 2012.
Perfect Pair - Cardinals, oil on paper on panel, 7 1/4" x 9 3/4", 2013.
Sables Hearts, oil on paper on panel, 7 1/4" x 9 3/4", 2013.
Three Cottages, Twilight, oil on panel, 4 1/4" x 6 ", 2012.
Russian Exit, oil on paper on panel, 11" x 8", 2006.Private Collection.
Perfect Pair - Cardinals (detail), oil on paper on panel, original image size 7 1/4" x 9 3/4", 2013.
All images are copyrighted by Catherine Christiano, all rights reserved.
The Wall Street Journal is a registered trademark of Dow Jones & Company, Inc.