We will have 2015 PUSH Buffalo calendars for sale, you can stop by 271 Grant St or call us at 716-884-0356 for complete details: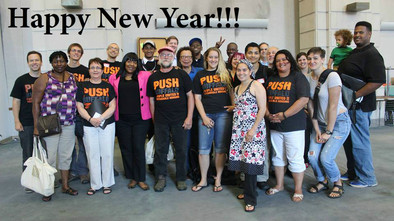 UPCOMING EVENTS:
1. Job seeker drop-in hours – 3PM – 6PM Thursday, January 15th - 460 Massachusetts Ave, Buffalo NY
2. Construction Apprentice Workshop - 9AM - 11AM Friday, January 16th - Buffalo Employment and Training Center, 77 Goodell St, Buffalo NY
3. Community Development Committee meeting – 6 PM Tuesday, January 20th – 271 Grant St, Buffalo NY
4. Green Development Zone tour (GDZ) – 8AM – 9AM Thursday, January 22nd – To RSVP, contact PUSH development director Rahwa Ghrimatzion at rahwa@pushbuffalo.org
5. Monthly Member Meeting – 3PM Saturday, January 24th – The Grant St Neighborhood Center, 271 Grant St, Buffalo NY
6. Community Forum on NYS Energy Proceedings - 2-3PM & 3PM/6-7PM & 7PM Thursday, January 29th - Buffalo/Erie County Main Public Library Auditorium, 1 Lafayette Sq, Buffalo NY
For more info on events or announcements in this newsletter, please call our main office at 716-884-0356 or email us at info@pushbuffalo.org.