Dear PUSH Members & Neighbors,
In downtown new buildings, lofts and apartments are going up left and right. Buffalo is making a comeback, but are you? Millions of dollars in new development and public money is flooding into Buffalo, but much of this money has not connecting to the young women and men living in our neighborhoods who desperately need the economic opportunities that their taxes are providing. There's also free community Zumba every week, and a FREE legal clinic coming up. Read on for details.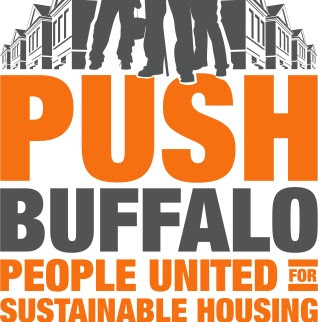 PUSH Monthly Meeting, March & April 2016


At our last monthly meeting we talked about community benefits agreements and how agreements like these can help people like us living in the city's neighborhoods be a part of Buffalo's come back. A big myth is that people living in low-income communities don't pay any taxes, this is far from actual reality. People in power will often use myths like these to deny economic and housing opportunities to people like us. This month we'll have something else in store but you'll have to be there to find out. Do you want to be a member of PUSH Buffalo? It costs just $5, and you can sign up at this meeting which starts at 3pm and happens Saturday March 19th at The Grant St Neighborhood Center, 271 Grant St. If you can't make that one the monthly meeting for April happens on Saturday April 16th, 3pm at 271 Grant St.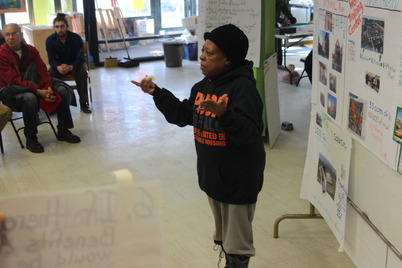 Community Health: FREE Zumba at The Grant St Neighborhood Center
That's right a FREE community Zumba workout every week. This will usually happen every Thursday from 12-12:30pm at 271 Grant St. The workout will be led by Nicki Rodriguez our social work person interning with us.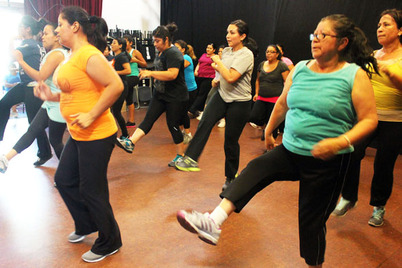 U.S Education Secretary Tom Perez Visits Buffalo for VOICE Buffalo Annual Meeting
#HighRoadEconomicDevelopment
Buffalo NY is making a comeback, but are you? There's new opportunities and jobs being created in the Buffalo/Western New York area and we need to make sure that we're connecting real people to real jobs!!

U.S. Secretary of Labor U.S. Secretary of Labor Tom Perez joins withVOICE-Buffalo and Niagara Organizing Alliance for Hope for a public meeting to discuss and explore solutions to racial and economic disparities across Western New York through innovative workforce training and placement programs that serve African Americans, Hispanics, refugees, women, those in poverty, those with disabilities, and other communities of color.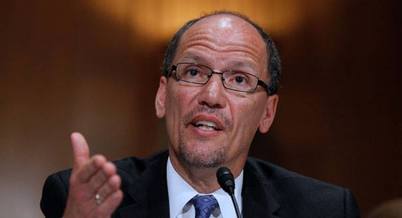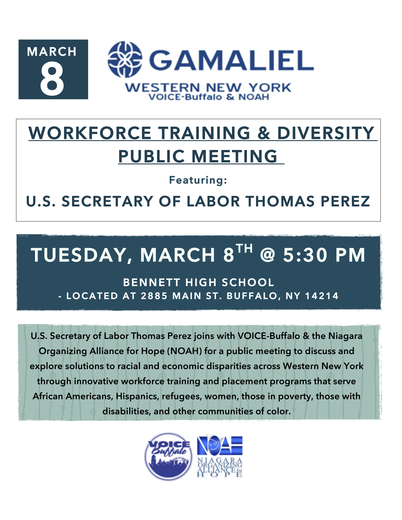 Next Green Development Zone Tours
Get an up close and personal look at PUSH Buffalo's community work by joining us on one of our hour long walking tours. Tours are strictly one hour and begin at 460 Massachusetts Avenue (side door) at 8:00AM. Dress appropriately as this is a walking and/or driving tour. Space is limited! Contact Development Assistant Julia White at juliawhite@pushbuffalo.org or call 716-882-2672 to reserve your spot.
The tours run from 8am-9am, and the next GDZ tour is listed below:
April 7th, 2016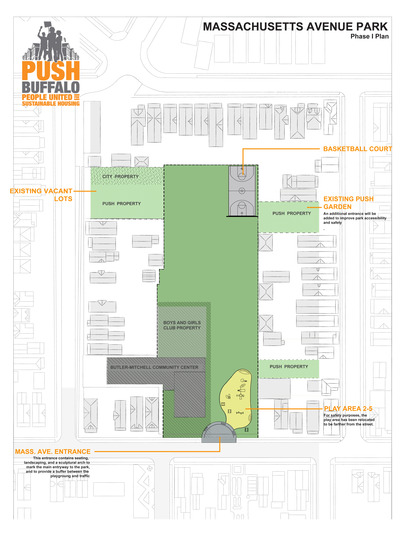 Free Legal Thursdays
#FreeLegalThursdays
The Worker Center, PUSH Buffalo, and volunteer attorneys have teamed up for a monthly legal advice clinic. If you got a problem, we'll help you solve it!
Next one Thursday March, 10th from 4:30pm-6:30pm at Our Lady of Hope Church located at the corner of Lafayette Avenue and Grant Street in Buffalo.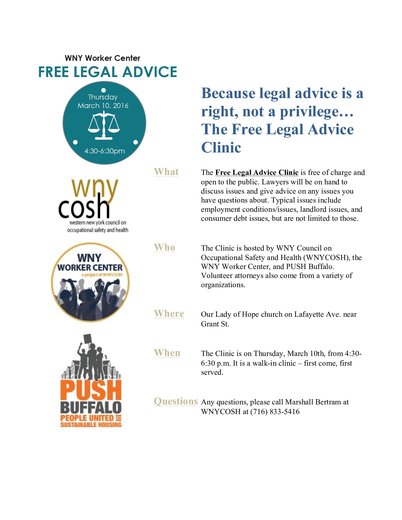 Community Building Committee
(Formerly Events)
This is the place where you can help with planning PUSH events and community building activities. Our next meeting is Tuesday April 12th. The meeting is from 5pm-7pm. We'll be meeting at 271 Grant St in Buffalo NY.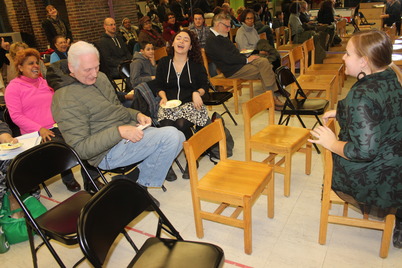 Tenant Help Initiative
Do you know YOUR rights as a tenant? We have a new initiative to help renters/tenants deal with housing issues. Contact PUSH community outreach coordinator Aminah Johnson at 716-884-0356 for assistance.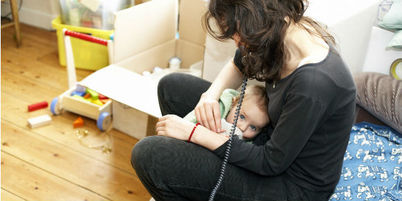 Community Development Committee
This is the place where PUSH ideas and concerns about neighborhood development are born. Please join us on Tuesday March 15th at 6pm. We're meeting at the Grant Street Neighborhood Center, 271 Grant St in Buffalo NY.
Voices From the Dead
We celebrated Black History Month on Monday February 29th at the Grant Street Neighborhood Center, 271 Grant St, Buffalo NY from 4pm-7pm.
This event is the voices of civil rights leaders from the past. The audience heard the voices of Rosa Parks, Martin Luther King Jr., Harriet Tubman, Malcolm X, and a few others presented by PUSH Buffalo leaders and members.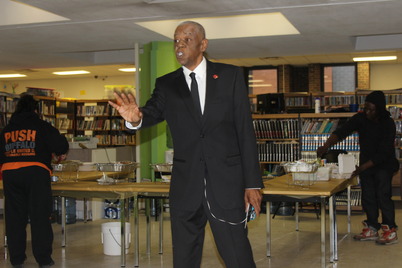 Congressman Brian Higgins Tours Old School 77 Building
This old building is set to see new life as a community asset again.

C

ongressman

Brian Higgins tours

the old

School

77

building on Normal Avenue recently

with

PUSH B

uffalo

members, volunteers and staffers. In many places across the country, community spaces are being privatized and taken out of local control. We've been working to make sure that this doesn't happen with this former

Buffalo

NY

public school which happens to be located in our immediate area of the city.