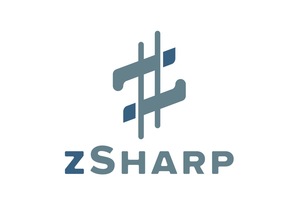 Welcome to zSharp's Spring 2014 Newsletter. We are wrapping up another incredible school year of providing comprehensive music education to more than 4,400 East Bay kids at low-income public elementary schools. See below for information about our new partner schools for next year, a new promotional video, and much more, including a special benefit reception happening Thursday, May 8th!
May 8th Reception to Benefit Music Education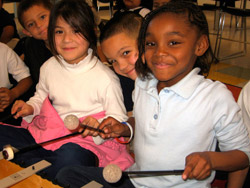 Join us Thursday, May 8th, 6-8pm at Arc Gallery in San Francisco as we raise a glass to salute the transformative power of music education! You are cordially invited to a special zSharp reception to celebrate the end of the school year and premiere of our brand new promotional video short. Come mingle with fellow zSharp enthusiasts and see what all the buzz is about while enjoying some snacks, our wine and beer bar, and an exclusive opportunity to view the National Juried Exhibition "Like a Tom Waits Song" at the famed ARC Gallery and Studios. Entrance is free, so be sure to bring your friends—we'll see you there! Click HERE to register today.
New Infographics on Site
The Home and Data pages of our website now feature attractive and informative infographics by designer Moly Yim. We've got some impressive numbers to share and are pleased to share them in such an eye-grabbing fashion!
Promotional Video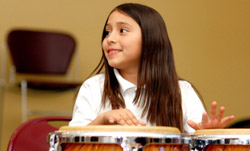 zSharp has engaged Parlor production agency to create a short new promotional video to help convey our message in a concise, easy-to-share visual format. We recently finished a day of shooting at two of our partner schools, Coronado and Peres Elementary, showing our innovative curriculum in action and talking with teachers and principals about the valuable role zSharp plays in their student's education, as well as conversations with the students themselves. Join us on May 8 for a special screening!
Expansion to New Partner Schools
zSharp is currently exploring new partnerships with 22 Bay Area elementary schools, most of whom proactively reached out to zSharp. Depending on the results of our current fundraising efforts, we expect to expand to 4-5 new schools in the fall, expanding our existing program from 4,400 to approximately 7,000 underprivileged children being served every week.

Did you know?

Students with in-school music education score higher on the SATs—as much as 51 points higher on SAT Verbal and 41 points higher on SAT Math!
Executive Director Dylan Tatz Named "50 Under 40" Leader

The Social Enterprise Alliance recently selected zSharp Executive Director Dylan Tatz as a participant in the "50 Under 40 cohort for emerging social enterprise leaders." He will be honored at their 14th annual summit, happening April 2014 in Nashville, TN. For more infomation, visit summit14.org.