Community Planning must be the priority
Implementing 2012 Comp Plan critical to future of valley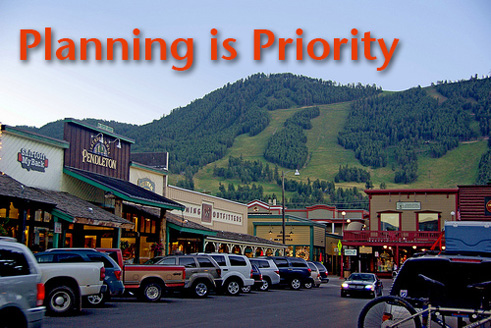 Town Square of Jackson Hole, Al_HikesAZ, some rights reserved.

It's time to get serious about implementing plans for the future of Jackson Hole. As newly elected officials take office in January, they will face the enormous task of rewriting regulations so as to achieve the goals set in the 2012 Comprehensive Plan. Many residents of Jackson Hole know that this work is vitally important to every aspect of our community, but are unclear what they can do to ensure that the next phase of community planning gets done right.

Residents of Jackson Hole deserve to know what community planning efforts to expect in the coming year, and should understand why our current regulations need an overhaul, how we should proceed, and what the role of the public should be in 2013.

The Comp Plan that was adopted last May outlines a detailed vision for the future of Jackson Hole. Achieving this vision depends entirely on what sort of Land-Development Regulations (LDRs) we create and there is certainly no guarantee that we will succeed. Many of the major goals outlined in the 1994 Comp Plan were not met due to vague LDRs that allowed for so much flexibility that the regulations were frequently bent by amendments, variances, and exceptions. We continue to see that many developers act first and ask for permission later, confident that they can get around the regulations that are intended to protect Jackson Hole.

Our community is still operating under these old LDRs, and the planning departments spend tremendous amounts of time processing proposed amendments, reviewing requests for variances, and fighting lawsuits that seek to exploit weaknesses in our local regulations. We will get more of the same the longer the LDR update is delayed. Clearly, our LDRs aren't working as intended.

In order to focus on a thorough overhaul of our regulatory system, elected officials need to avoid spending time on distractions from the big-picture work that lies ahead. Implementing the new Comp Plan requires extensive work that will demand the full attention of electeds, planning staff, and the public. Early in 2013, Jackson Hole will need to begin an in-depth diagnosis of the successes and failures of our current regulations. This diagnosis must identify which current LDRs and procedures are undermining the objectives of the community and where the tools to implement the vision just don't exist. The Jackson Hole Conservation Alliance and the planning staff can then research potential solutions to the problems in our regulatory system. Only after a public deliberation on the proposed solutions can new LDRs be written, fine-tuned, and adopted.

The public needs to be highly engaged throughout this process. I know that many people are exhausted from the long Comp Plan process, but all of our efforts will be for naught if we don't do a good job on the LDRs. The comprehensive plan provides vision and guidance; development standards, design guidelines, and infrastructure plans bring about the desired change. Public involvement is as essential to drafting LDRs as it was to developing the Comp Plan, so efforts must be made to ensure robust participation. While the Alliance will continue to provide relevant information to the public, the elected officials must provide a format where residents can use their local expertise to assist in the creation of new LDRs.

Don't let anyone convince you that all of this work will be fast, easy, or cheap. Overhauling our land development regulations will take several years of demanding work by everyone who cares about Jackson Hole. It will take all the skill, experience, and dedication we can muster from our local professionals and residents. It will require intense focus and dedication from our elected officials, and from public interest organizations like the Alliance. The local government will need to consult with experts who specialize in this field of work.

Good community planning isn't simple, but it is essential to create a community of lasting value. Implementing a Comp Plan is a major investment for any community, but Jackson Hole has a particularly high bar to meet as we strive to protect a place that is cherished by people all over the world. The time, energy, and money that we choose to invest in overhauling our regulations will be a wise investment in the long run. Jackson Hole's LDRs will determine the future of this spectacular region. The legacy that we leave to future generations must be the top priority for all of us who are here enjoying the wildlife, scenery, and community that has been protected by the generations who came before us.


Miss the last the magazine?
Download a PDF today! Click the image below.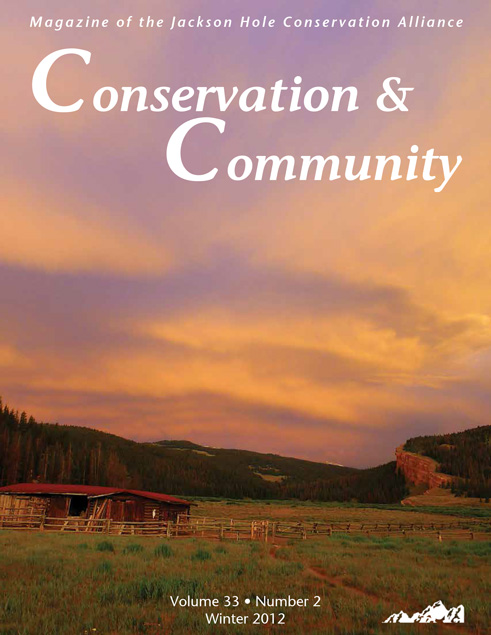 Make a Year End Gift. Help us protect the wildlife, scenery, and community character of Jackson Hole.



We care and so should you.
The Alliance staff has pooled funds to save an acre in the Noble Basin from natural gas development. Learn more about the
Trust for Public Land
's efforts to buyout a lease held by Plains Exploration and Production Company
here.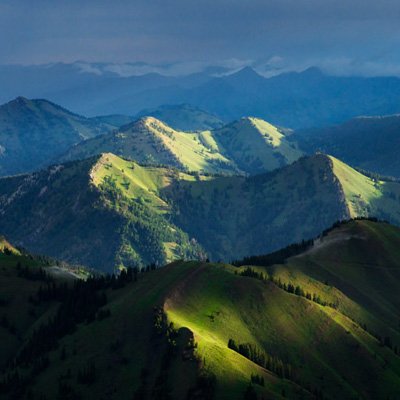 You can also help raise funds for the lease buyout by attending the Benefit to Save the Hoback at the Jackson Hole Center for the Arts on Friday, Dec. 21, featuring the Deadlocks, Jalan Crossland, and Spatial Relations. Find details online.
---

DON'T POACH THE POWDER!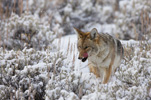 Photo © Timothy C. Mayo. All Rights Reserved.

Did you know that the consequences of poaching the powder aren't immediate? Stress on wildlife in closure areas can lead to a long, slow death.

Stay out of their space during winter closures Dec. 1, 2012 –
Apr. 15, 2013.

Download closure maps. (PDF)

---
Contact Amy or call
307-733-9417.
---
Follow us on Facebook and Twitter to participate in the conversation.