T.S. Eliot,
Four Quartets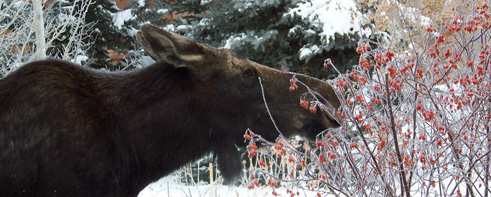 Photo courtesy Erika Muschaweck.

Change is a common theme in most New Year's resolutions. People naturally look forward to moving towards new opportunities and overcoming past challenges. In 2013, the Jackson Hole Conservation Alliance is looking forward to the changes that implementing the goals of the Comprehensive Plan will bring. Pretty dry, you may think. But getting land use right lasts a lifetime, so think again.

Already, studies are underway that will map the last decade of changes in vegetation and wildlife habitat in Jackson Hole. With information from the housing study, planners will analyze the intersections between human development and key ecological resources. Our land development regulations must be a model of best practices addressing the promise of our unique community and the pressures on this world-renowned ecosystem we steward.

The New Year finds our community resolved to focus on the future, minding our lessons from past challenges. The new Comprehensive Plan expresses a philosophical shift to meet the challenges of the 21st century, and to clearly define the criteria that will guide that change. In 2013, we will all begin to step forward to create land development regulations that further the goals and policies embodied in our common values of ecosystem stewardship, responsible development, and quality of life. We think that's exciting. Happy New Year!


Miss the last the magazine?
Download a PDF today! Click the image below.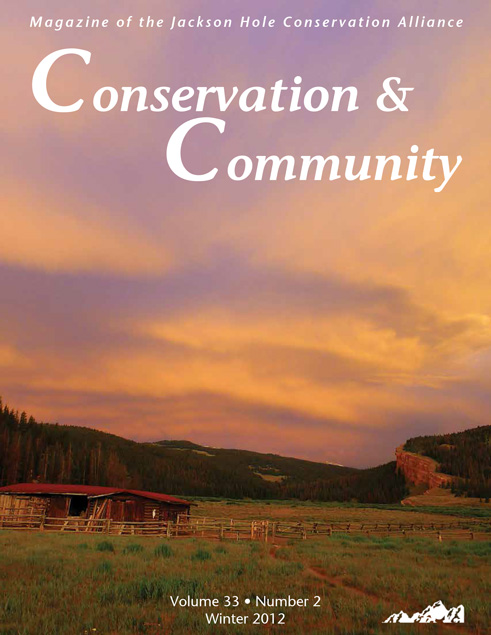 ---
We did it!
Hoback Saved!

Thanks to the work of a broad coalition of enviornmental organizations, concerned citizens, and more than 1,000 donors, the Trust for Public Land sucessfully acquried Hoback drilling leases from PXP.

---

DON'T POACH THE POWDER!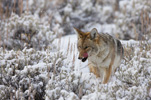 Photo © Timothy C. Mayo. All Rights Reserved.

Did you know that the consequences of poaching the powder aren't immediate? Stress on wildlife in closure areas can lead to a long, slow death.

Stay out of their space during winter closures Dec. 1, 2012 –
Apr. 15, 2013.

Download closure maps. (PDF)

---
Contact Amy or call
307-733-9417.
---
Follow us on Facebook and Twitter to participate in the conversation.