Honorees: Tim O'Donoghue and Dan Smitherman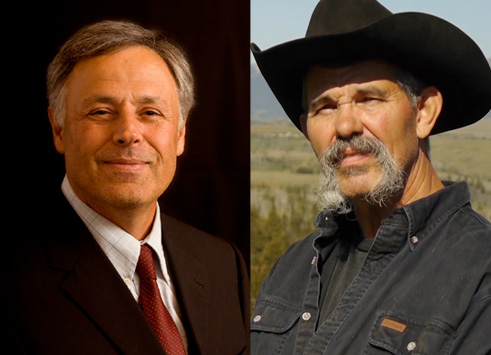 Tim O'Donoghue (l) and Dan Smitherman (r) will be presented with awards for their work in conservation.
Jackson Hole Conservation Alliance


Annual Celebration
St. John's Episcopal Church
$5 suggested donation

The Jackson Hole Conservation Alliance invites you to help us celebrate a successful year and honor community members
who truly make a difference. This year's Annual Celebration will highlight the recipients of the Alliance's two annual awards. This year's
Hats Off Award
will be presented to
Tim O'Donoghue
for his strong commitment to green business and paving the way for Jackson to set the standard worldwide for what it means to be a sustainable tourist destination.
Dan Smitherman
will be honored with the Alliance's
Outstanding Conservationist
award highlighting a community member who has shown a long-term dedication to conservation in Jackson Hole. As the spokesperson for
Citizens for the Wyoming Range
, Smitherman played a key role in the effort that could protect another 58,000 acres of the Wyoming Range from drilling.
In addition to honoring these great achievements, we will wrap up the evening with a discussion led by Steve Kilpatrick of the Wyoming Wildlife Federation focusing on the Alliance's new program, Wild Neighborhoods.
Schedule of Events:

5:30 p.m.
Alliance Open House

6:30 p.m.
What has the Alliance done in the past year?

7:00 p.m.
Alliance Annual Awards

7:15 p.m.
Wild Neighborhoods discussion
led by Steve Kilpatrick
of the Wyoming Wildlife Federation
8:00 p.m.
Closing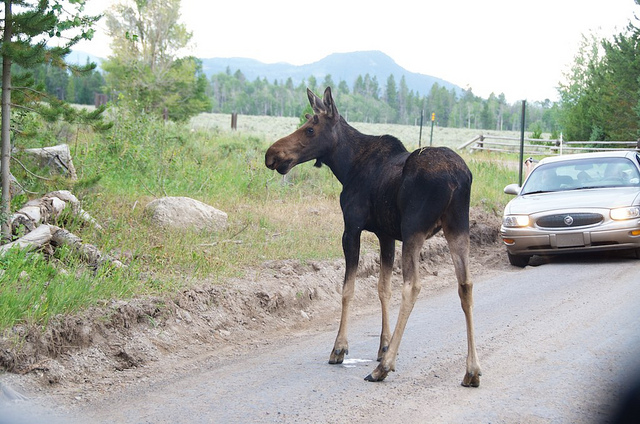 A young moose stops traffic on the Moose-Wilson Road. © Katie Morrow 2012 / Creative Commons.

The Jackson Hole Conservation Alliance applauds Grand Teton National Park officials for their decision to release a draft adaptive management plan for the Moose-Wilson Road just before the Thanksgiving Holiday.
Park officials referenced the plan in their controversial decision to reduce vehicles by testing one-way traffic on a portion of the popular roadway. Their records indicate traffic volumes on the road are approaching 2,000 trips per day during the peak summer months. Selection of a method to preserve the road's rustic character has since been postponed due to public outcry.

The draft study, conducted by the Western Transportation Institute, is one document among many that Alliance staff will reference as we continue to work with the park, Teton County commissioners, and local nonprofits on the issue.

A review of the recommended strategies in the document will allow Alliance staff to identify any data gaps and weigh in on how best to protect the scenic road while still serving community and park needs.

The Alliance, along with local leaders, strongly supports an open and robust public discussion on the alternatives identified in the plan. The draft document was written in 2006 and last updated in 2009. Further data collection and analysis is needed to develop protections for the unique roadway. The new pathways have altered the choices available to visitors, and added to the park's attractions—which means more traffic. We hope public transit will be a critical component of any solution, not only for Moose-Wilson, but for traffic congestion throughout the park.

The selection of traffic management strategies must reflect park values while recognizing that
Park resources are a priority for the community too
. Releasing data and studies related to Moose-Wilson as well as other park planning efforts is a good start. Early, transparent, and continuous public dialog between park officials and the Jackson Hole community is a great roadmap for a Moose-Wilson success. You can find the Draft Adaptive Management Study
online
.
You have an opportunity to be involved in Alliance work—take a look and let us know what you think.
Today marks the launch of the first Giving Tuesday. After Black Friday, Small Business Saturday, and Cyber Monday, Giving Tuesday is like a breath of fresh air.

Charities, families, businesses, and individuals are coming together to transform the way people think about, talk about, and participate in the giving season.

Join a national celebration of our great tradition of generosity by making a financial gift to support the local grassroots work of the Jackson Hole Conservation Alliance.

DON'T POACH THE POWDER!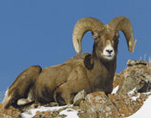 Did you know that Grand Teton National Park bighorn are at risk of extinction? Help protect these magnificent animals. Stay out of their space during winter closures starting Dec. 1, 2012.
Download closure maps.
(PDF)
Contact Amy or call
307-733-9417.