Welcome to the Augusta 2017 issue of The Preservationist, an e-publication of Historic Augusta, Inc! This newsletter contains information about upcoming programs and projects of Historic Augusta, Inc. and the Boyhood Home of President Woodrow Wilson.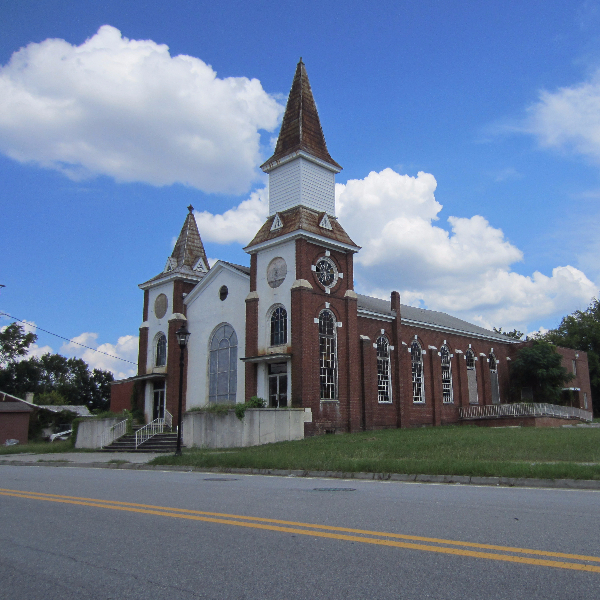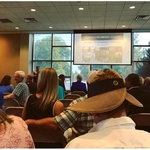 Trinity Christian Methodist Episcopal Church received a stay of execution from the Augusta Historic Preservation Commission at its meeting on July 27th when a request for demolition by Atlanta Gas Light Company was denied. Trinity is considered the "Mother" church of the C.M.E. denomination, having been established in 1840 by African American members of present-day Saint John United Methodist Church. Located at the northeast corner of 8th and Taylor Streets the ground underneath was contaminated by a gas manufacturing plant that was established across the street in 1852. After failed attempts to remediate environmental problems in other ways, AGL remains under orders from the Georgia Environmental Protection Division to remove the soil under building.

The Augusta Canal Authority has lead efforts with Historic Augusta over the past several months to find a solution. Money has been identified to move the structure to a nearby lot adjacent to the canal's third level, and proposed uses include a community center, arts venue and trail head.

Thank you to everyone who answered our call to action and showed their support for this historic landmark! It is possible for AGL to seek a repeal of the decision, but we are pushing forward to determine the next steps in relocation.


(Click the button above to share this quote on Twitter
and link back to The Preservationist)
"In the end, our society will be defined not only by what we create, but by what we refuse to destroy." John Sawhill
Back to School with the
Boyhood Home of President Woodrow Wilson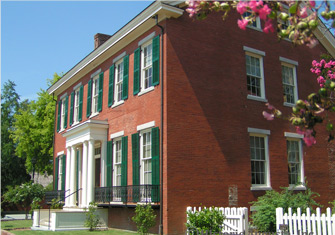 His family called him Tommy, but you know him better as
Mr. President.
Woodrow Wilson, the 28th president of the United States, grew up in Augusta, Georgia. His home, the Woodrow Wilson Boyhood home, was built in 1859 and is now a National Historic Landmark that serves as a house museum depicting life during the Civil War and Reconstruction eras. The museum is both an educational facility and historic attraction. Each room is done in the tableaux style, making you feel as if you have stepped back in time to the mid 1800's.
Give us call at (706) 722-9828 to schedule a tour. Discounts are available for school groups, and our docents would be happy to help you incorporate the home into your lessons plans.
419 Seventh Street, Augusta, GA 30901
Thomson's McDuffie Museum welcomes exhibit:
Illumination of Jewish Life in the CSRA
The History of the Jewish Heritage in the CSRA continues at the McDuffie Museum through September 5, 2017 with the visiting exhibit titled "Illumination of Jewish Life in the CSRA". This informative exhibit tells the story of how the Jews settled in the CSRA, and the traditions of Judaism, including its holidays. The exhibit remembers the Holocaust and focuses on the Jewish community's strong connection to Israel, the Homeland. For more information, please contact Lewis Smith, Director of the McDuffie Museum, at (706) 595-9923 or
info@mcduffiemuseum.com
.
Perfectly Aged: Historic Augusta's Benefit Auction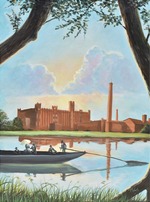 We are five weeks away from Historic Augusta's largest fundraiser of the year! Look for your invitation in the mail next week, and in the meantime, preview auction highlights on our website by visiting the link below:
www.historicaugusta.org/
events/perfectlyaged

Highlights include:

Wine Tasting with
Toast Wine & Beverage

Beer Tasting with
Riverwatch Brewery

Specialty hor d'eouvres from Augusta's favorite caterers.

A silent auction of fine wines, quality antiques, local art, and exclusive travel and experience packages.

A live auction of premium items, such as a fabulous trip to Sonoma, California
and Richard Worth's
"Dawn a New Era", featured on our invitation.

Don't miss your opportunity to join the excitement and support Historic Augusta! Purchase your tickets today!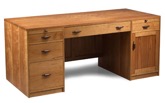 Office Furniture Sale This Saturday To Benefit Restoration of the Temple and Court of Ordinary Building on Telfair Street
Items include:
Desks & Chairs, File Cabinets, Server Rack, Antique Safe
Located at:
533 Telfair Street,
behind the old
City-County Building
Sunday, August 13th
1:00-4:00 PM
Everything is priced to sell! All proceeds support the restoration of the Temple and Court of Ordinary building and the future Augusta Jewish Museum.
For more information: Contact Jack Steinberg at 706-733-1630 or jack@steinbergassoc.net
Quick Links
More About Historic Augusta