In This Issue



Help finance Northwest Seaport programs by giving safely & securely online, or scroll down for our mailing address.

---
---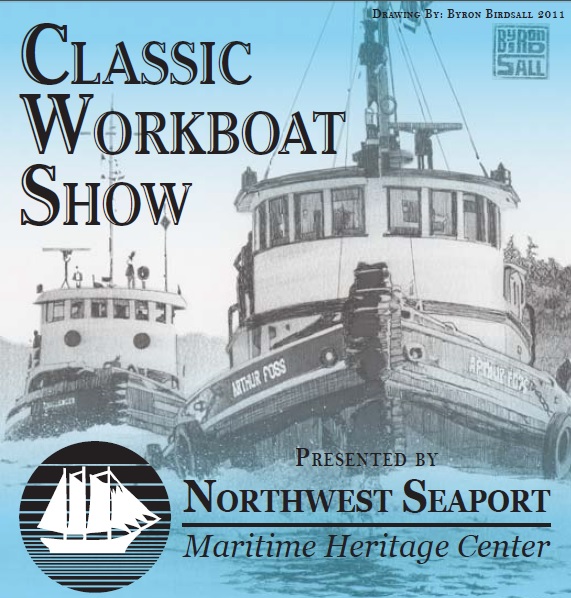 CLASSIC WORKBOAT SHOW
Oct 5, 10:00am - 5:00pm. Come aboard and explore working, historic tugboats, fishboats and workboats. Enjoy an exciting family-oriented day with maritime and marine professionals, demonstrations, and fun, food and drink. The Show is an exciting gathering of local Northwest workboats joining the Seaport's floating fleet at Lake Union Park.

$10.00 Salmon Dinner Tickets for Oct 6 Show Banquet at Highliner Bar and Grill at Fishermens Terminal. Buy at the SHOW Saturday.

---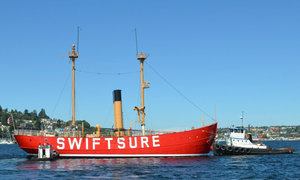 LIGHSHIP SWIFTSURE ONLINE FUNDRAISER LAUNCHED
View history in the making! Click link to learn more about the lightship Swiftsure, her history, and the exciting plans for her future
.

DONATE today on the
Indiegogo
website and share the site with friends and families. Help NWS raise $74K!
---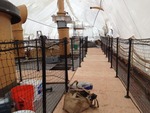 BOARD LIGHTSHIP AT SHOW
Oct 5, 10:00am - 5:00pm. Board Lightship No. 83 Swiftsure for the first time in ... well... years! Catwalks are ready and lightship stamp ink is wet. Nautical Archaeologist, Nathaniel Howe, is ready to show restoration images and information.
---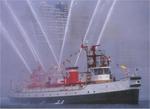 BOARD FIREBOAT SATURDAY
Oct 5, MOHAI, at Lake Union Park, co-presents with the Seattle Fire Department. Activities include trying on firefighter gear, learning fire safety tips and tricks, exploring antique and present day fire engines, hands-on artifacts, crafts, givaways, etc. Visit Fireboat DUWAMISH on Historic Ships Wharf. MOHAI admission is free during the hours of event 10am-2pm.
---

MARITIME MUSIC
Oct 11
, 8:00pm. Immanuel Lutheran Church. Taste the salty, bluesy flavor of Spanaway Bay! Kent and Carol will reel you in with an eclectic mélange of maritime, celtic, and traditional songs as you join in on the choruses.
---

TUGBOAT PUMPKIN PATCH!
Oct 25 (4-8pm) ; Oct 26 (12-5pm). Pumpkin ca
rving aboard tug
ARTHUR FOSS
for the whole family. Create your own spooky maritime
pumpkin (or purchase one of ours to carve). A h
aunted Seaport for all ages! Lots of fun and pumpkins to turn this green tug...
orange.
---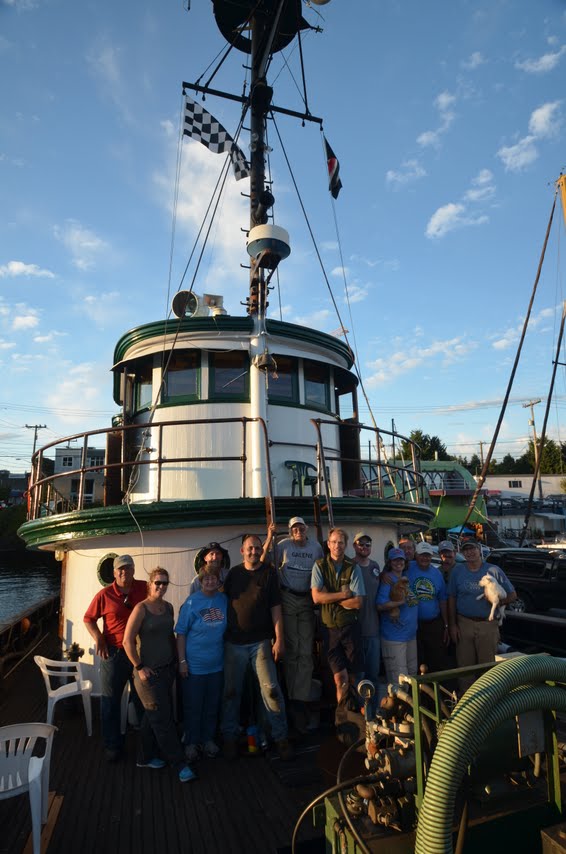 SEAPORT VOLUNTEERS VOYAGE ON PUGET SOUND
Tugboat crew training began this past Labor Day aboard the Miki class tug GALENE (1943). Owners Marty and Skip kindly offered Seaport volunteers an exciting opportunity to crew. GALENE won the 2013 tugboat race in Olympia!
---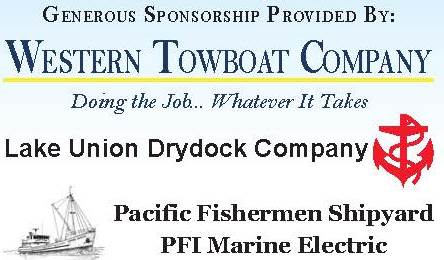 SPONSORS SHOW CLASSIC SUPPORT FOR SHOW!
PLATINUM, GOLD and SILVER sponsors contribute funds and in-kind support to ensure SHOW success. Thank you! Their generous support enables public programming, staffing, open ships and ... much, much more.
---
MEMBERSHIP AVAILABLE ONLINE


Northwest Seaport makes it easy to renew or become a new member. Simply complete the online form and follow PayPal instructions. Show your support of the activities, vessels and services you deem valuable for the community. Membership information.
Your support has been generous! Thank you.
Click to give online, securely and safely with credit card or PayPal account (you don't need an account to give).

Mail a check, made out to "Northwest Seaport"
Northwest Seaport
PO Box 9744
Seattle, WA 98109
Sincerely,
Northwest Seaport