In This Issue



Help finance Northwest Seaport programs by giving safely & securely online, or scroll down for our mailing address.

---
---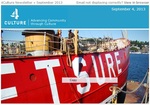 4CULTURE AWARDS NWS ANOTHER $23,000
4Culture Executive Committee approved $23,000 in emergency funding for Northwest Seaport for dry dock work on the Lightship No.83 "Swiftsure." This support will help NWS secure bridge funding needed to begin re-decking Swiftsure's weather deck. Help us bridge the gap.
---

MARITIME MUSIC
Sept 13, 8:00pm. Immanuel Lutheran Church. Helen Gilbert hails from England and has a delightful voice flavored with her accent. Along with traditional songs, she sings quite a few maritime songs and was a collaborator in compiling the Port Townsend Chantey Book.
---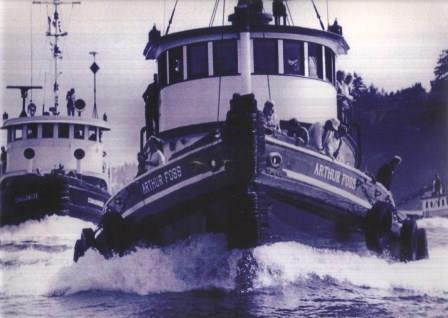 CLASSIC WORKBOAT SHOW
Oct 5, 10:00am - 5:00pm. The Northwest Seaport Classic Workboat Show is an exciting gathering of historic local Northwest workboats. Beautiful vessels will be on display. Featuring tugboats, fishboats, research boats and more. Attending ships and supporting sponsors added to list as event draws near. Western Towboat Company is Platinum Sponsor!
---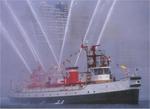 SEATTLE FIRE DAY (MOHAI)
Oct 5, 10:00am - 2:00pm, Lake Union Park. MOHAI co-presents with the Seattle Fire Department. Activities include trying on firefighter gear, learning fire safety tips and tricks, exploring antique and present day fire engines, hands-on artifacts, crafts, givaways, etc. Visit Fireboat DUWAMISH on Historic Ships Wharf. MOHAI admission is free during the hours of event.
---
SWIFTSURE RE-LAUNCHED!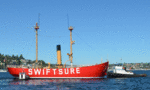 Lightship No. 83 "Swiftsure" was re-launched after a 91-day overhaul. The Seattle Times, WorkBoat.Com and NWYachting Magazine covered the event and posted grand images and informative stories/videos. Check out all the coverage on the Seaport's media page.
---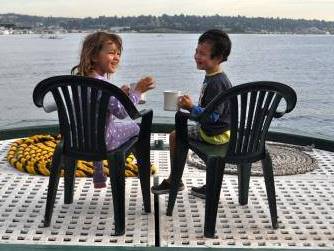 PLAN EVENT OR OVERNIGHT ON TUGBOAT
Tugboat Arthur Foss berths are being kept warm by record numbers of overnighting guests. Tug is professionally cleaned by sponsor Boat Detail NW. $40 & $70 berths or $385 per night for full ship (9 berths). Stay overnight during the Boats Afloat Show, Sept 11-12,15 (program fully booked 13-14th).
---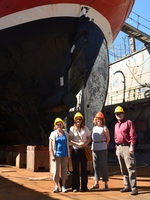 SUPPORT INCREASING FOR NORTHWEST SEAPORT
No doubt about it, support for Northwest Seaport is increasing. As we move forward on exciting ship and organization projects, companies and individuals are stepping up and forward. We encourage you to give financial support and in-kind equipment/services for vessels/office equipment. It's that easy...become a sponsor and help use rebuild a community of support.
---

WESTERN TOWBOAT SPONSORS CLASSIC WORKBOAT SHOW!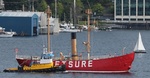 Western Towboat Company is PLATINUM sponsor for Classic Workboat Show, providing continuing support to the Seaport. Western's critical towing services cared for Lightship Swiftsure before & after her yardwork period. Thank you Ric Shrewsbury and crew!
---
MEMBERSHIP AVAILABLE ONLINE


Northwest Seaport makes it easy to renew or become a new member. Simply complete the online form and follow PayPal instructions. Show your support of the activities, vessels and services you deem valuable for the community. Membership information.
Your support has been generous! Thank you.
Click to give online, securely and safely with credit card or PayPal account (you don't need an account to give).

Mail a check, made out to "Northwest Seaport"
Northwest Seaport
PO Box 9744
Seattle, WA 98109
Sincerely,
Northwest Seaport