Dear Northwest Seaport Supporter
Become a Plankowner: Restore a Lightship
Northwest Seaport launched a buy-a-plank fundraiser to help fund the On Deck! project and re-decking of the 1904 lightship LV83 "Swiftsure"
Ice Cream Social: July 3rd
Volunteers are needed for Wooden Boat Festival!
---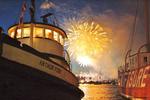 4TH OF JULY ABOARD ARTHUR
July 4, 8:30-11pm.
Enjoy a spectacular view of the 4th of July fireworks, drinks and dessert from the deck of the historic tugboat Arthur Foss! Includes dessert and drinks. $65 pp. 2013 tix sold out, so get yours now on BrownPaperTix "Arthur Foss." Celebrate 125th year of Arthur Foss in style!
---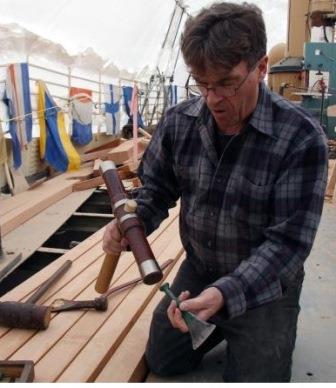 BUY A PLANK!; REBUILD A SHIP
$620.00.
Shipwright Brian Johnson said it precisely: "A boat builds a community, and a community builds a boat." Support the On Deck! project and complete re-decking of lightship LV-83. Buy your plank today. Memorials, Military Plankowners, Members, Citizens, Businesses, Families and Friends
!
---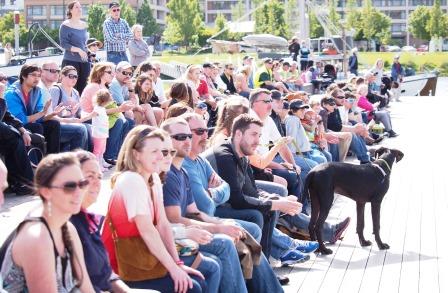 AWESOME MARITIME FESTIVAL
Families, friends and community rallied at the 2014 Vigor Seattle Maritime Festival Family Fun Day. Hundreds voyaged for free on lake/canal cruises, visiting vessels hosted over 1000, folks enjoyed live music crew, boat building, survival suit races, kids programs, film...and much, much, more. Thank you to all festival attendees, Propeller Club/FEMA-AmeriCorps/NWS volunteers, vessel owners, contractors, public partners and so many more. (Photo by Martin Greenberg)
---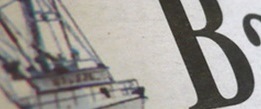 BALLARD NEWS TRIBUNE FEATURES SHIPWRIGHT
Shipwright Brian Johnson and ship Swiftsure (LV83) receive front online-page news on June 11th. Lead journalist captures Brian's Nordic family story and brings it home via quick-read & photo-filled article. Learn Brian's community philosophy about the interconnectedness of boats and communities. We're listening...are you? Support Brian's work by visiting him aboard Swiftsure....buy a plank:)
---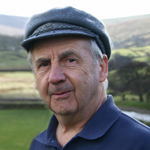 MARITIME MUSIC
June 13, 8
:00pm.

Immanuel Lutheran Church

. Bri
an Maskew originally hails from Yorkshire, England and keeps up the tradition of singing British folk and maritime songs here in the Northwest. Brian will be the song leader
at tonight's June sing, and keep the sing-a-long in constant motion.
---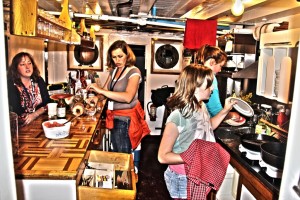 TUGBOAT SLEEPOVER 2014!
Girl Scouts! June 25th special program viewable in your GS of Western Wash. calendar. Groups and individuals may schedule education program to stay overnight aboard this iconic and 125 year-old tug "under" this authentic Seattle maritime program. Full ship program reservations is $495! Plan your summer overnight/sleepover in the heart of Seattle.
---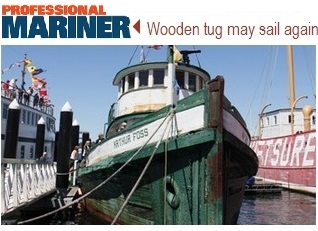 ARTHUR FOSS in PROFESSIONAL MARINER
Professional Mariner magazine author, John Gormley, writes, "Arthur Foss is in great shape — for a wooden-hull tug built 125 years ago.
---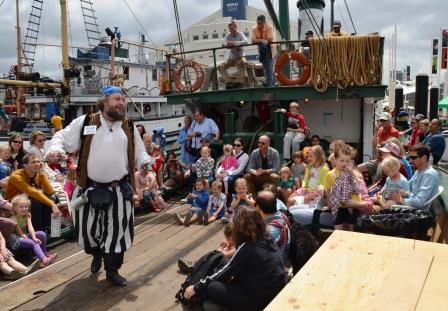 VOLUNTEER NEEDED FOR WOODEN BOAT FESTIVAL!
July 4, 5 and 6th to open Lightship and Arthur Foss. Festival volunteers also enjoy scheduled volunteer dinner. Hours: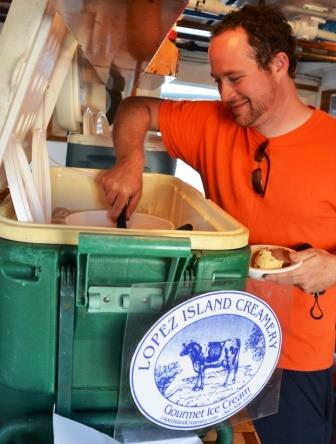 July 3rd: Northwest Seaport Ice Cream Social
Come experience 'On Deck!', the public re-decking project aboard the lightship Swiftsure.
Welcome new donors, sponsors, members, volunteers and Wooden Boat Festival crew/exhibitors.
Red and delicious Skagit Strawberry will be a favorite!
Generously sponsored by Lopez Island Creamery.
---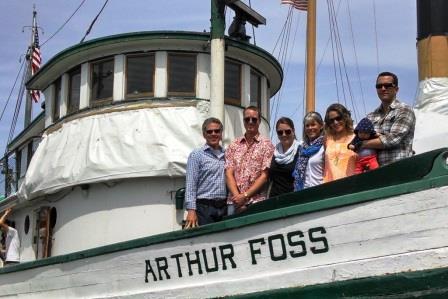 ARTHUR FOSS 2014 CAMPAIGN
Thank you for your support and love for Arthur Foss! Your financial contributions ensure NWS is able to open the historic tug to the public. Recently, Arthur welcomed baby "Thea," 6th generation Foss family member, which highlights the staying power of the Foss family's legacy in the 125 year-old Foss Maritime Co. and Arthur Foss. Still have the campaign request letter? Please, return the donation card with your contribution. Again, thank you.
Click

to give online, securely and safely with credit card or PayPal account (you don't need an account to give).
Mail a check, made out to "Northwest Seaport"
Northwest Seaport
PO Box 9744
Seattle, WA 98109
Sincerely,
Northwest Seaport