In This Issue


Help finance our education programs by giving safely & securely online, or scroll down for our mailing address.
---
Dear Northwest Seaport Supporter

Happy Thanksgiving! Northwest Seaport is excited to share this news with you. Visit us at the Historic Ships Wharf, Lake Union Park this holiday season.
---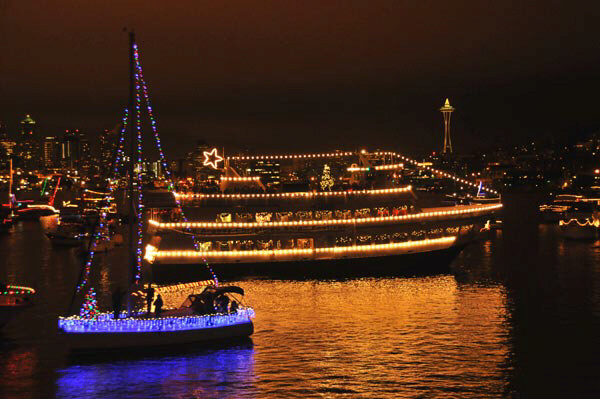 HOLIDAY LIGHTS
Sip on Ship. Event lights up vessels and Lake Union Park on Saturday Nov 24. Board historic tug ARTHUR FOSS and enjoy a cup of hot cider. View Christmas Ship in evening. Spend afternoon in Park enjoying holiday activities and making...
---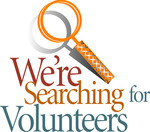 VOLUNTEER with NWS
Join the shipboard and dockside office crews. Recently, volunteers helped with tug's winter cover. Check out on Facebook. Support is needed this autumn/winter in a variety of capacities, such as...
---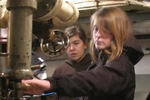 STUDENT'S DAY AFLOAT
Northwest Seaport, The Steamship Virginia V Foundation and Ballard Maritime Academy launch program Dec 7. Consider Sponsorship. Students from Ballard High School become student-engineers aboard tugboat ARTHUR FOSS and sail aboard...
---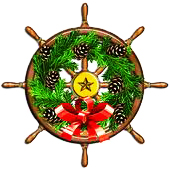 YULE TIDE CONCERT: Dec 7
Ring and sing in a celebration of holidays during this popular event. Families welcome! Take advantage of holiday gift bazaar and refreshments during...
---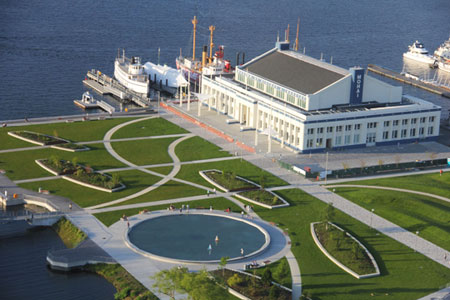 MOHAI to OPEN
Make history by joining NWS during these opening events. We welcome our newest neighbor to Lake Union Park. Board historic tugboat ARTHUR FOSS on Dec 29 & 30.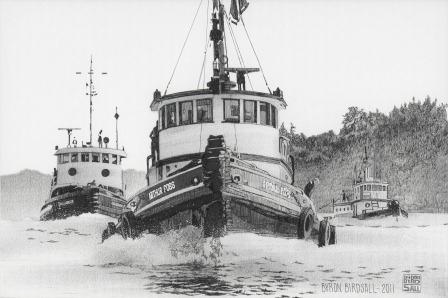 During
open boarding hours, vi
ew artwork by Byron Birdsall featured in 2012 Foss Maritime tugboat calendar.
---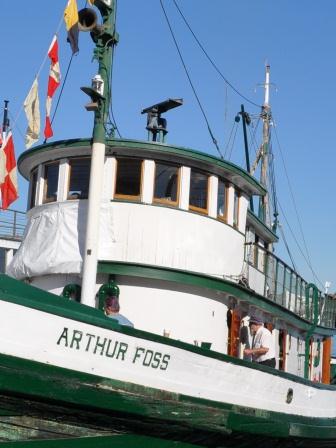 SHIPWRIGHTS to BEGIN WORK
After Thanksgiving, work will begin on repairing tug's foredeck and installing a new mounting for one of the mooring bollards. Boatwright-in-Residence participant, Christine Jacobson, will be working on ARTHUR FOSS with shipwright Brian Johnson in this new program...

---
SUPPORT NORTHWEST SEAPORT
Northwest Seaport requests your financial support to help underwrite programs and operations...helping to keep the "lights on." Give $25 to help us match 25K from 4Culture, for example. Also, join us by becoming a member of Northwest Seaport.
Click to give online, securely and safely with credit card or PayPal account (you don't need an account to give).

Mail a check, made out to "Northwest Seaport"
Northwest Seaport
PO Box 9744
Seattle, WA 98109
Sincerely,
Northwest Seaport