Dear Northwest Seaport Supporter
Seattle Maritime Festival Events This Week.
Northwest Seaport is producing Stories of the Sea on Thursday and Family Fun Day this Sunday as part of the week's festival activities. Click links below to view events and schedule your participation. Let's have some fun!

Volunteers are needed for both May 9th to remove Arthur Foss plastic cover and May 11th at Lake Union Park to support Northwest Seaport vessel programming, guest services and much more. See below.

View more upcoming events or on Facebook.
---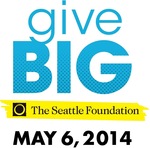 GiveBIG May 6th for CAREERS FOR THE FUTURE
GiveBIG is a day to give...BIG...to Northwest Seaport in support of its Careers for the Future campaign. Return your donation card or give BIG online via Northwest Seaport or The Seattle Foundation. Donations via the SF website on May 6 will be stretched.* (See link for details.)
---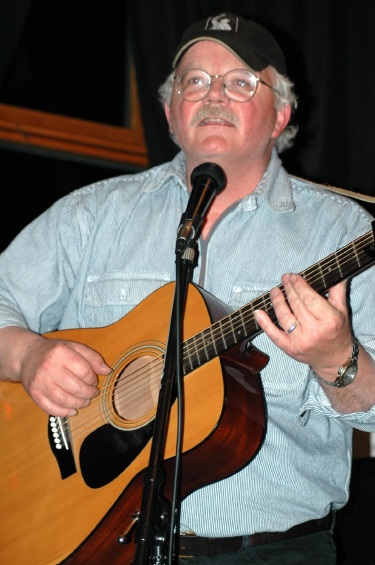 STORIES OF THE SEA
May 8, 8:00pm. GOT A WHALE OF A TALE? Registration slots are open. Cash prizes. Join fishers, sailors, and other folks for their presentations of original stories, poems, and songs about maritime lives and experiences at the 2014 Stories of the Sea contest.
Free at Highliner Pub and Grill at Fishermens Terminal with Emcee, John Van Amerongen.
Welcome Odin Brewing Company as beverage sponsor!
---

FAMILY FUN DAY
May 11, 11:00am-5:00pm at Lake Union Park. Join families, friends and community at the 2014 Vigor Seattle Maritime Festival Family Fun Day. Free lake/canal cruises, visiting vessels, music, USCG crew, boat building, survival suit races, kids programs to delight every age, film, exhibits, model boats...and much, much, more. Welcome
---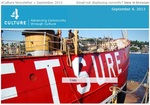 HISTORIC SEATTLE AWARDS NORTHWEST SEAPORT
Grand News: "Historic Seattle is happy to share the great news that Northwest Seaport has been chosen to receive our "Historic Vessel Preservation" award in 2014 for your outstanding restoration of Lightship No. 83 "Swiftsure." Northwest Seaport is honored to receive the first Historic Vessel Preservation award from Historic Seattle.
---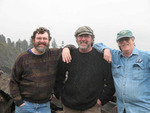 MARITIME MUSIC
May 9, 8:00pm. Virginia V at Lake Union Park. The Whateverly Brothers are a maritime and folk trio that has been coming on strong for the past several years. They are turning sea songs on edge their well-crafted harmonies for traditional chanties as well as their own compositions and arrangements. They will be the song leaders at the May sing, and keep the sing-a-long in constant motion.
---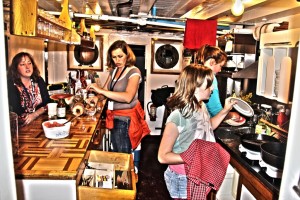 TUGBOAT SLEEPOVER 2014!
Plan a family outing aboard tug Arthur Foss! You, family and friends will be thrilled to stay overnight aboard this iconic and 125 year-old tug "under" this authentic Seattle maritime program. Full ship program reservations are less than $500! Reserve your overnight soon before summer arrives.
---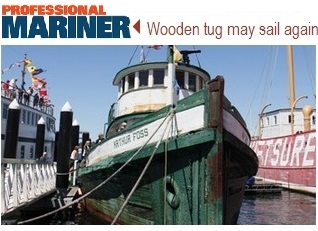 ARTHUR FOSS in PROFESSIONAL MARINER
Professional Mariner magazine author, John Gormley, writes, "Arthur Foss is in great shape — for a wooden-hull tug built 125 years ago. Up until the 1960s, the 120-foot, 700-hp tug earned its keep for Foss Maritime hauling log rafts to lumber mills in Puget Sound." The four-page article outlines the tug's condition and Seaport's hope to get her sailing again. The article represents an incredible 125th birthday gift to the tug.
---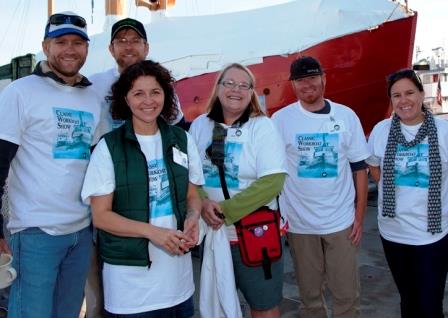 VOLUNTEER FOR MARITIME FESTIVAL!
May 11th will require many volunteers to help facilitate an exciting Family Fun Day. Please consider joining the Northwest Seaport team of volunteers to help produce this maritime event at Lake Union Park. Just complete VOLUNTEER form (new vols)to reach Carla Moar, Festival Coordinator.
May 9th: 0930-12:30;1300-1600 (break for lunch) to remove the white plastic wrap. Two teams of four. Use CONTACT form to confirm and reach Shannon Fitzgerald, Work Party Leader.
---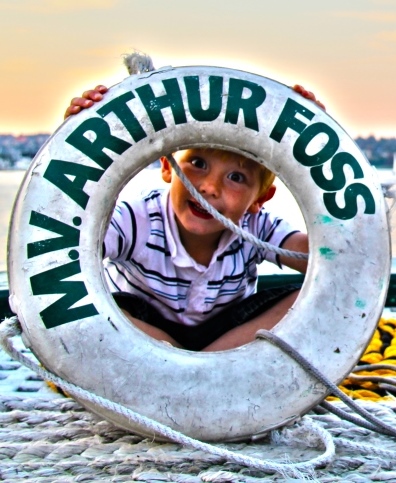 CAREERS FOR THE FUTURE CAMPAIGN
Support the vessels, programs and community building efforts by responding to our "Careers for the Future" campaign. Recently, you may have received a letter requesting your support, and we hope you will return the donation card. CONTRIBUTING memberships are free to new donors at/over $100 level support. Thank you for your ongoing support.
Click

to give online, securely and safely with credit card or PayPal account (you don't need an account to give).
Mail a check, made out to "Northwest Seaport"
Northwest Seaport
PO Box 9744
Seattle, WA 98109
Sincerely,
Northwest Seaport