In This Issue



Help finance Northwest Seaport programs by giving safely & securely online, or scroll down for our mailing address.
---
Dear Northwest Seaport Supporter

Happy Winter Solstice from Northwest Seaport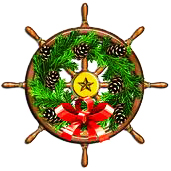 Northwest Seaport conveys our most heartfelt wishes for this holiday season and throughout the new year.

If you've already mailed your donation card for Northwest Seaport's annual appeal and end-of-year fundraising effort, Thank You! Your support is sincerely appreciated!

If you did not receive a letter, please consider making an online donation today.


View more upcoming events or on Facebook.
---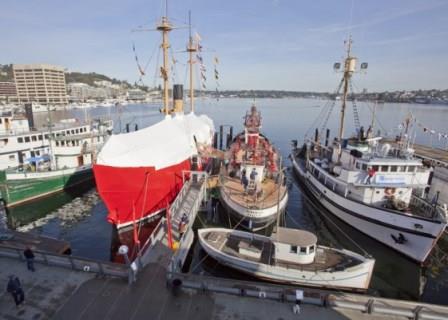 4CULTURE ON-SITE EVALUATION
Christine Palmer, a c

onsulting historian,

evaluates Classic Workboat Show for the 4Culture On-Site Review program, and writes, "The Show offered a unique opportunity for those interested in local maritime heritage, as well as steam and diesel engine buffs, boat restoration aficionados, and folks who just like to peek into spaces where they are not normally able to go."
---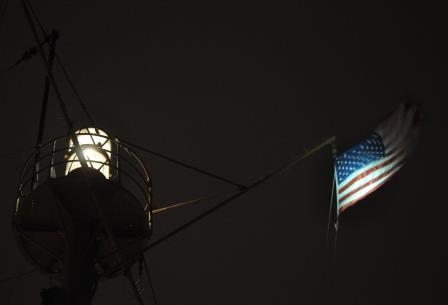 LIGHTSHIP OPENS DURING PARK EVENT
For the second time in "around 20 years," Seaport opened to the public LV83. Timed tours provided shipboard visitors with three docent-lead learning stations where folks shared lively exchanges of history, heritage and hope for restoration
. Generous sponsorship of the Lighting of the Lightship event was provided by
Vulcan Inc.
---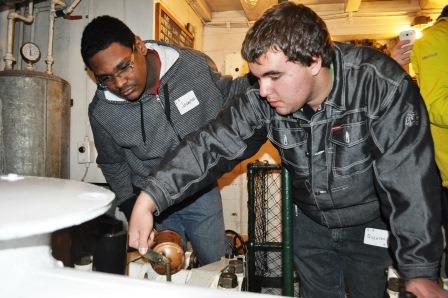 ACADEMY STUDENT ENGINEERS FOR A DAY
"We actually worked on the engine and gained more background info and a better understanding of diesel engines," writes a Ballard Maritime Academy student after their program aboard tug Arthur Foss in December. After engine start-up, most students could not help but smile from ear-to-ear, as six cylinders of 700hp rang out sweet sounds of industrial power.
---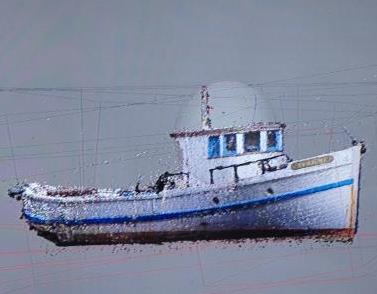 FIRST 3D DIGITAL MODEL OF Twilight
Seaport is working with CWB and NPS to experiment with photogrammetry (generating 3D computer models from perspective photographs). This emerging technology is proving an effective method of basic hull documentation. Stay tuned to Northwest Seaport's Facebook page for continuing project updates on the digital salmon troller and more.
---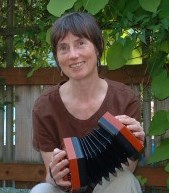 MARITIME MUSIC
Jan 10
, 8:00pm. Virginia V at Lake Union Park. Chris Roe will host the January Chantey Sing. The call-and-response form makes chanties easy to learn and fun to sing. Come and lead a song of the sea or just join in the chorus. Fun for all ages. Admission is free but donations to benefit maritime preservation are welcome
---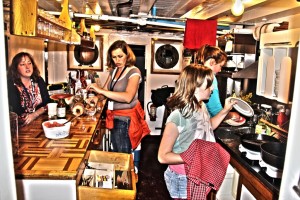 GIFT IDEA: TUGBOAT SLEEPOVER 2014!
Give the gift of experiencing 1889 Arthur Foss! Family and friends will enjoy learning about this iconic tugboat while staying overnight for an authentic Seattle maritime program. One happy overnighter writes, "The program was a fantastic adventure for myself and my friends." Reserve your overnight today before prices increase Jan 1st.
---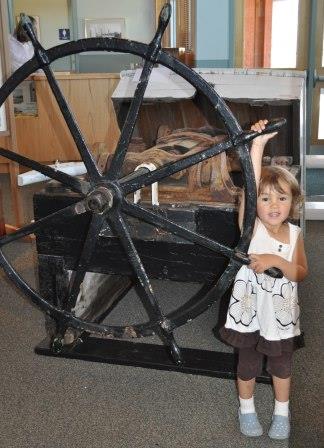 HAPPY BIRTHDAY: SEAPORT and ARTHUR FOSS.
Northwest Seaport turns 50, and we'll celebrate the 125 birthday of tug Arthur Foss in 2014. Stay tuned for special events and celebrations connecting our community while making investments for the next 50 years. Revist your childhood experiences of being aboard Wawona or other vessels of Northwest Seaport's historic fleet through the years.
---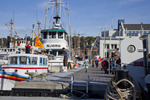 MARITIME INDUSTRY WORTH 30B to WA!
According to Economic Development Council of Seattle and King County, "The maritime industry in Washington State generated a total of $30 billion in direct, indirect and induced revenues in 2012 and is responsible for over 148,000 workers." The study highlights that the maritime occupations most in demand in the near future will be civil engineers; meat and fish cutters and trimmers; sailors and marine oilers; fishers and related fishing workers; laborers and freight, stock and material movers; and captains, mates and pilots.
---
ANNUAL APPEAL: GIVE EASILY ONLINE
Northwest Seaport graciously thanks you all for making 2013 such a successful year. Please, consider supporting the vessels, programs and community building efforts about which you read in this newsletter.

Your generous support each year helps us grow these programs, be better stewards of the ships, and achieve our potential to provide the community with life-changing programs and memorable experiences for visitors. Thank you.
DONATION FORM.
Click

to give online, securely and safely with credit card or PayPal account (you don't need an account to give).
Mail a check, made out to "Northwest Seaport"
Northwest Seaport
PO Box 9744
Seattle, WA 98109
Sincerely,
Northwest Seaport