When: August 7th - September 2nd, 2016
Where: Eugene, Oregon
Taught by Alito Alessi,
DanceAbility Method Founder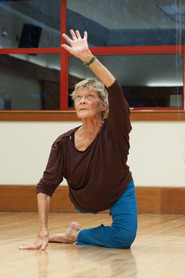 COST: $1,650
Teaching Language:
English
Registration Deadline:
Participants will learn how to work with mixed-ability groups, including those with severe disabilities,
children, people with visual impairments or hearing impairments, etc.
Participants will also learn how to adapt their teaching style to any given participants, how to work with various sizes of groups, and how to present performances.
There will be practice teaching sessions open to the public, and you will receive an extensive manual with over 150 exercises and movement explorations.
The training includes the following:
Foundation exercises introducing basic concepts of movement improvisation for people of all abilities, based on things that can be done by ALL participants

How to guide people to be aware of their potential for movement and for communication

Movement explorations and games for individuals, partners, and small and large groups

How groups can create their own performance pieces

How to lead work in self-directing small groups, to shape short dance pieces

Integration of Contact Improvisation: learning to improvise using physical contact

A Manual with over 150 exercises and a Certificate will be provided upon completing the course.

Schedule
Monday-Friday, approximately 10:00 a.m. - 5:00 p.m. for 4 weeks, and Sunday, August 7th (2 hour evening orientation meeting).

The final Friday, September 2nd will feature a street parade "informance" and will end by 7:00 p.m.

Co-Sponsored by: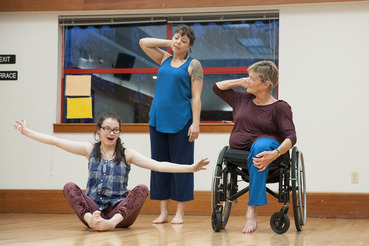 Above photos by Skye@Radiance Photographics