Is Spring here yet? We are anxiously awaiting warmer weather! Busy Spring is coming our way and we look forward to keeping you updated on whats going on.
---

Upcoming events
from the Endless Mountains Visitors Bureau:
link here
.
---

Next Nicholson Heritage Association Meeting:
First Presbyterian Church,
---
Check out our brochure on Nicholson, the Nicholson Bridge, and the Viaduct Valley Way Scenic Byway! Click
here
.
---
Interested in making a donation, monetary or item? Click
here
.
---
---

Check out Penn State University Libraries' Digital Collections of Sanborn Fire Insurance maps of Nicholson, PA.
Click map above or here!
Additional towns and cities available,
click here to go to Digital Collections main page
.
Nicholson Bridge 100th Anniversary
Ornaments Now Available!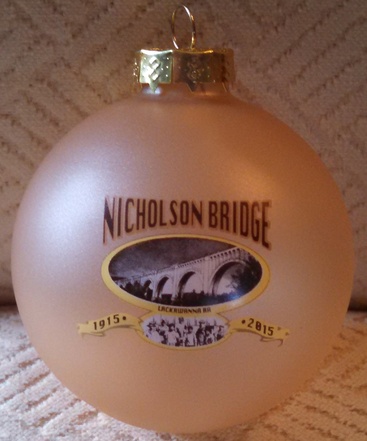 ---
Martins Creek Viaduct Celebration
Saturday, September 5, 2015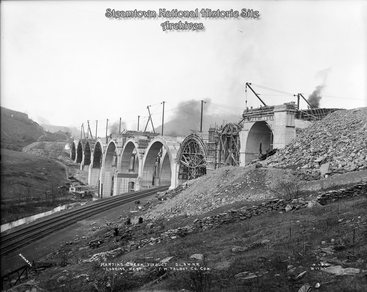 Steamtown Archives (Image B1797)
For information on the Kingsley Bridge's planned celebration or to volunteer at the event, please contact Dave Palmer at 570-498-6637.
---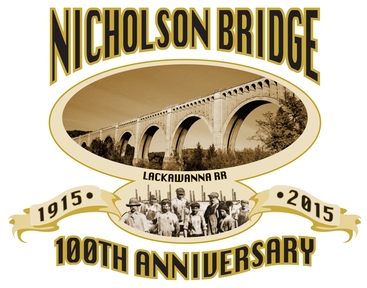 f
Celebration information available at:
http://www.nicholsonbridge100th.com
, including a Google map showing area accommodations. The schedule is subject to change, so please check back for updates, which will include events and activities as confirmed.

Interested in having a float in the parade that will take place on Saturday, September 12, 2015? Please email us at info@nicholsonheritage.org.

Interested in being a vendor, you can also email
info@nicholsonheritage.org and we'll make sure you are put in touch with the right person.