Sending Mission youth to
college
since 1972


Latina Tech Mentors Get The Spotlight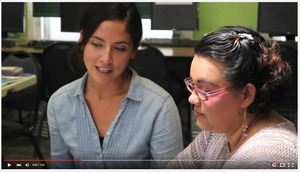 Thanks to one of our amazing volunteers, the Parent Partner Program is excited to debut a new video highlighting the re-launch of the Latina Tech Mentor Program.
Pairing the program's Parent Leaders with volunteers in the community, this new program works to support parents with digital literacy, giving them the confidence and skills to learn alongside their students online.
Are you a Spanish-speaking woman interested in supporting a parent with her own technology goals? Email
Jenna Casey
, Volunteer Manager, for more information.

Mission Graduates Goes to High School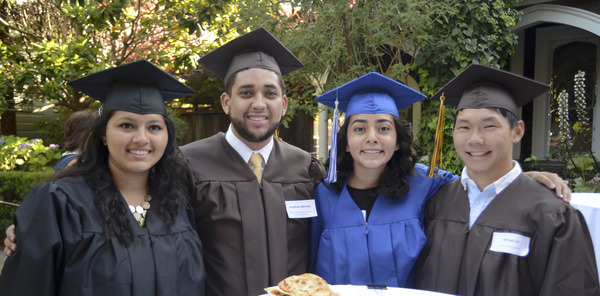 The Mission Graduates family expanded once again this year, bringing college and career counseling services to the students of John O'Connell High School. Supporting students during the school day, Mission Graduates staff will ensure more students have access to college and career resources.

Stay tuned to see how John O'Connell students are beginning their path to college!



Back-to-School In Style in the Mission
Back to school season is underway thanks to Mission Promise Neighborhood's Education Forum.

On August 15, Mission Economic Development Agency, in partnership with several community-based organizations, helped families prepare for the new school year through the annual back-pack giveaway. While the students received the back-packs and school supplies, families were given the chance to hear about ways to support their students in the coming year.

Mission Graduate's Parent Partner Program was excited to participate, with two of our parent outreach workers leading workshops for families in the community.

College Connect Takes it to the Court

For the second year in a row, 2 lucky College Connect students were invited to join the NBA Summer League internship program, supporting programming and event logistics.

Alexandria Cordova,Cohort 1, on her way to graduate school this fall, and Lucero Flores, Cohort 4 member and current student at San Francisco State University, gained valuable experience during the Las Vegas summer league, and even got to take in a game or two.


MG Sets the Tone for a Great Year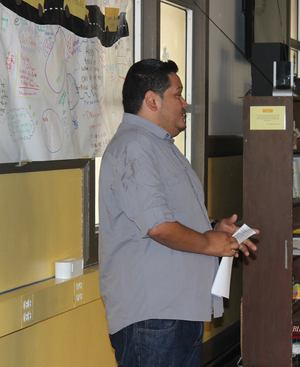 Gerber shares a bit of MG history.
School is back in session for our students, and in the midst of lesson planning, Mission Graduates staff took an afternoon to come together, connect, learn about our past and recommit to our mission.
Taking a walk around the neighborhood allowed new and returning staff to learn about our origins in St. John's Episcopal Church, see the results of urban beautification projects, and spend a moment in Kid Power Park, a public space lobbied for and created by Mission Graduates youth. Veteran staff members then shared their own history with Mission Graduates and where we are going next.
A big thank you to
Be the Change Consulting
for helping us come together and make it a memorable beginning to a new school year.
SAVE THE DATE!

October 14, 2015
20 Restaurants - 25% of Proceeds

One Mission:
Send more Mission youth to college!


See you there!

Join Our Family of Supporters




Volunteer With Us!