Tech Program Comes Full Circle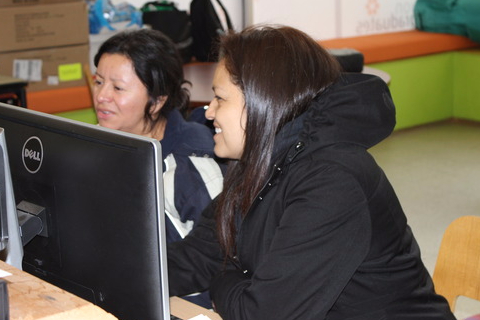 In its second year, the Latina Tech Mentorship Program has hit a really important milestone - our Tech Mentees are becoming Mentors.

For Promotora Clara, this means she is now able to pass on all that she has learned in the program to a new parent leader. Clara still meets with her own Mentor each week, building new skills and getting support in how best to teach her own mentee.

And with over 40 Mentees and counting in the program, having experienced Mentors like Clara ensures more and more parents learn new skills and take advantage of online educational resources for their own students.

Interested in becoming a Tech Mentor? Get in contact with Parent Engagement Coordinator Hannah Tennant for more details at hannah@missiongraduates.org.
Everett Girls Get Together
Afterschool at the Mission Community Beacon continues to grow in numbers and in ways for youth to engage with their school community.

This year's Girls Group is no exception. A space for girls to develop leadership skills, explore their community, get extra support, and have a few laughs, the Girls Group has become a staple of the Mission Community Beacon.
College Everywhere at O'Connell
College Knowledge is spreading around the halls of John O'Connell High School this year. Through college preparation classes and walk-in support in the College and Career Center, many students and their parents are becoming more engaged with their own path to college.

And for Mission Graduates, familiar faces keep popping up. Parent Partner Program and College Connect colleagues are on-site, presenting and leading workshops.

Our own College and Career staff are always on the go as well, inviting college representatives for lunch sessions, and helping students during Cram Jams to meet application deadlines.

And that work is definitely paying off: 95% of four year eligible students submitted University of California and California State University applications!
Flynn Stories Come To Life
Through a continued partnership with Streetside Stories, students in the Flynn Elementary Extended Day Program had a chance to create their own stories through photography and video this fall.

Culminating with a showcase of their work, the young artists showed classmates and family what they created through this course, and gave us all a chance to experience their community through a different lens.

College Connect Cohort 10 Gets To Work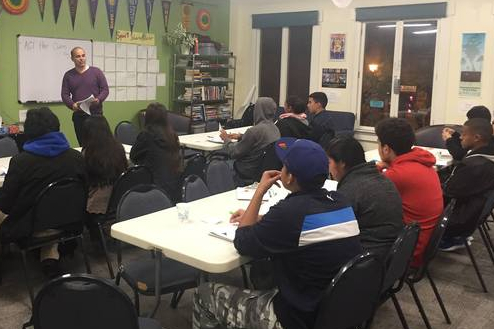 Our newest crew of College Connect students is already coming together every week (and many Saturday mornings) to begin to tackle their path to college success.

Through an invaluable partnership with Gus Mattammal of

Advantage Testing, our first-generation college students are learning the ins and outs of standardized testing and preparing to take the ACT this spring.
Continuing in the Community: "Dile NO al Miedo"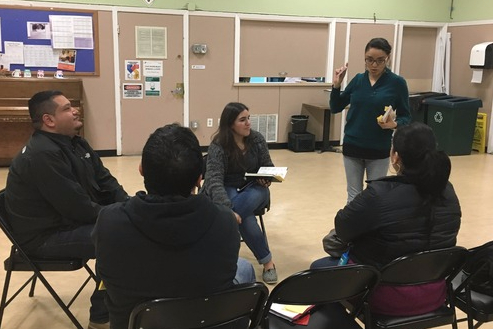 In the wave of post Election and Inauguration fears, Mission Graduates' Parent Partner Program continues to partner with nonprofits around the Mission District to give parents and families a space to come together as a community and address fears.

Upcoming Spanish language community meetings will continue to address questions, help families make a plan, and understand the resources in their community.

If you are interested in joining us for an upcoming session, please contact Eric Cuentos at eric@missiongraduates.org.
Learning Site Words and Math Facts
The Extended Day Program at Marshall Elementary School is looking a little bit different this year.

Marshall became a no-homework school this fall, which has been an great opportunity for our Classroom Coordinators to show off their creativity and dedication to supporting our students' academics.

Creating Learning Center curriculum, students are now practicing day-time academics in the afterschool hours.

Rotating through subjects such as math and English, students play games, complete exercises, and work together to master what they learned during the school day.

It's been a lot of fun so far - students are enjoying the transition from homework time to engaging learning circles.
First-Gen College Tours at SJSU
For first-gen college students, finding the right campus can make all the difference.
John O'Connell students were lucky enough to have a very special tour guide around the San Jose State campus - Romy, a College Connect student and current freshman.

Advice on life on campus and a tour of his dorm room made this VIP tour a true peek into the life of a first-gen college student.