Sending Mission youth to
college
since 1972
Welcome back to The College Path!
We're back-to-school and busy with exciting new projects, lessons, programs, and more.

Enjoy this double-issue of The College Path!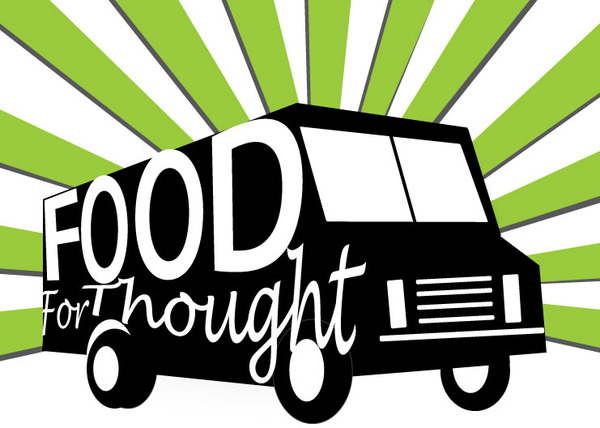 And we hope you'll join us tonight for our 4th annual Food Truck for Thought at SoMa StrEat Food Park!

We'll be hanging out from 5pm-8pm and a portion of the proceeds benefit MG!

See you there!

Summer Around the World
This summer, MG students traveled around the world during our 7-week summer program. Visiting each continent, students explored history, geography, culture, language, and wildlife on each of the 7 continents. And along the way, they designed some of the wonders of the world in weekly STEM challenges!
Here are a few highlights from our summer around the world!
| | |
| --- | --- |
| | |
| Learning about the wide variety of animals from Africa, this Flynn student decided his zebra was ferocious! | Marshall students strapped on skates during their week in Antarctica - learning how to glide at Yerba Buena |
| | |
| --- | --- |
| | |
| 4th and 5th graders from Marshall spent an entire week at the Marsh Theater, learning about dance, music, and culture from all over Europe. The week ended with a trapeze-filled musical showcasing all that they had learned. | During the week in Africa, this Bryant student decorated a tribal mask while learning about the different cultures of Africa. Students also learned to speak Swahili, explored the Nile, and played Pin the Tail on the Giraffe. |



Education Equity with College Connect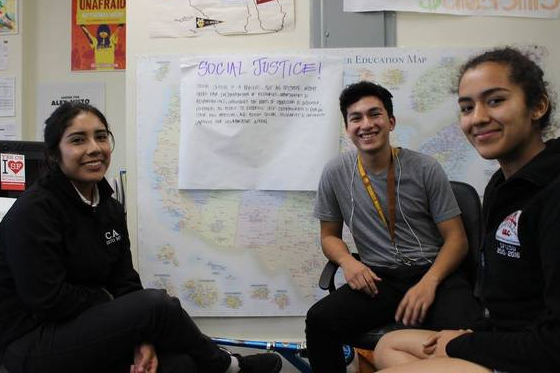 College Connect Cohort 9 students are not only beginning to apply to colleges, but they are also spending some time thinking about their education in the context of social justice and education equity.

Social justice is a large piece of the College Connect program, helping students to see how being the first in their family to go to a four-year university is not only important to their own families, but to the greater community.



Friday Art Studios Debut at Marshall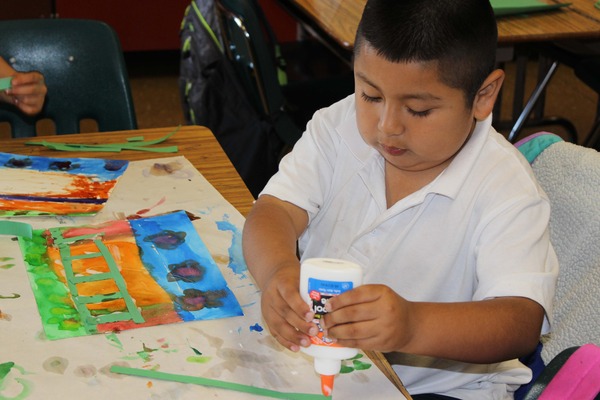 A Marshall 2nd grader creates his own version of Claude Monet's famous bridge and pond.
Marshall Extended Day Program students are getting the chance to flex their artistic sides this year, with the beginning of 7-week Art Studios.

Exploring "Art Through the Ages", "Secret Garden", and "Pirates of the Bay", students were so excited to dive right in and begin to make their own masterpieces.

See more from the first week of Art Studios here.



New School Year for Parents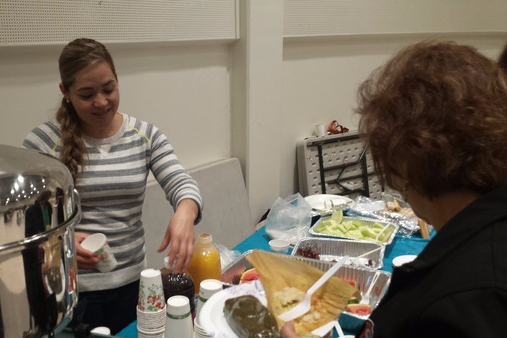 Parents at Longfellow Elementary came together for a welcome breakfast for members of the English Language Advisory Council (ELAC)
This year, the Parent Partner Program is expanding their reach - to 14 schools around the Mission and Excelsior neighborhoods. Supporting parent engagement, they began the school year with welcome breakfasts and first workshops.

And with all of these new schools comes a need for support!

The Parent Partner Program is seeking Tech Mentors for all of the new parents we will be working with this year.

Teach basic digital literacy, engage with online educational resources, and support Latino parents as they bring technology into the home.

Interested in learning more?

Get in contact with Jenna Casey for more information.



Bryant Students Team Up for Reading
On Fridays, students at Bryant will be participating in the best kind of reading - Reading Buddies!

Pairing up with an older or younger student, Reading Buddies is a chance to connect with other students and share a love of reading.

At the end of each book, students are adding "Something Interesting" or a "Connection" on the large posters in the school cafeteria. Can't wait to see all that they learn this year!



Back to School with the Olympics
After an exciting Summer Around the World, students in all three Extended Day Programs kicked the year off with their very own Olympics.

Celebrating classroom Excellence, Friendship, and Respect, the MG Olympics gave each classroom a chance to learn about a new country, new sports, and participate in Olympic-themed STEM Challenges.
Create-your-own Foosball game, and Pyramid Cup Stacking challenges were just some of the fun that the MG Olympians had this fall.

Most Likely To Succeed



Last month, the

Mission Economic Development Agency

and

Mission Promise Neighborhood

hosted a screening of

Most Likely to Succee

d, in partnership with Lynda.com and LinkedIn.





What made this movie so special was the panel of students and educators who came together to speak about the issues discussed in the film.




Jamie Palecia Batres and Darien Roeurt, both alumni of John O'Connell High School spoke of their own experiences at JOC and how a shift in education made an impact on their path to college.



Beacon Students Run Social Media

The Beacon Social Media club has kicked off the year with great posts about field trips, student photography from the Photography Club, and insight into what they are learning each day afterschool.

Check out the Mission Community Beacon Facebook and Instagram pages to see what our Everett Middle Schoolers are up to this year!
Bringing Monsters To Life
A 2nd graders imagination can really run wild. And for 2nd graders at Flynn, Bryant, and Marshall Elementary, the wilder the better.

Through a partnership with Adobe, Mission Graduates students are participating in the Monster Project this year. Designing their very own monsters, student mailed their creations off to graphic designers around the country as inspiration for digital and 3D designs.

Students will get the chance to see their monsters side-by-side in a Monster Gallery at Adobe in December.

Learn more about the Monster Project here.



Join us for Food for Thought 2016



Everyone's favorite dine-out-for-education event is back!

With an excellent line-up of Mission District restaurants (check them out here!) and a great Food for Thought Raffle coming together, you'll definitely want to get in on this!

Join us at any of these 20 Mission District restaurants on October 19th and 25% of the proceeds will benefit Mission Graduates students and families.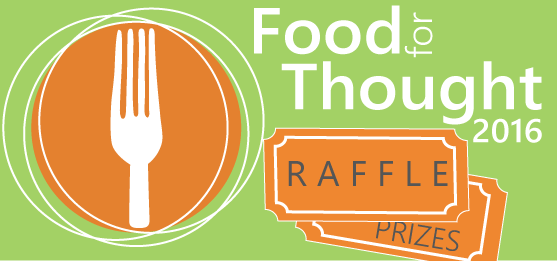 Raffle tickets are on sale now here.

We hope you'll make it a date, make a reservation, and dine out in the Mission District in support of Mission youth!

For more information, head over to the Food for Thought page and facebook event!

www.missiongraduates.org/foodforthought



New Look for Mission Grads

Located near the corner of 16th and Mission Streets, the MG main office is often hiding in plain sight.

With the help of staff, board, and volunteers, the new MG storefront is finally up and catching a few eyes!

With a new tag line "Making college the expectation, not the exception, for Mission youth and their families," the new window will allows us to tell our story.


Each month, new stories from Mission Graduates will appear in the window, sharing out successes with our community in a way we were never able to before.
| | |
| --- | --- |
| | |
| This month, the storefront highlights all of the colleges and universities our College Connect students are attending around the country. | We are also highlighting one student's dream of becoming a a nurse or doctor one day. |