Family Camping in the Presidio
The Parent Partner Program packed up and headed over to the Presidio this month for their annual camping trip with participating families.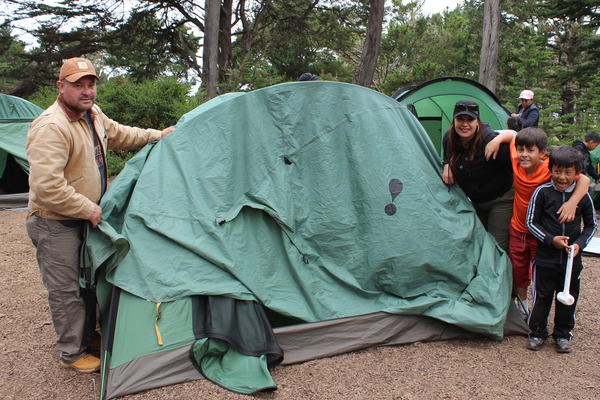 Our most engaged Parent Leaders and Promotoras were given the chance to bond with each other and their own families around the campfire, sharing a new tradition as members of the Parent Partner Program community.

For some, this was the chance to try something new - making s'mores, hiking down to Baker Beach, and singing by the fire.

The two-day trip was concluded with a celebration of the hard work of our parent leaders and a kick-off to the exciting year to come!
See more photos from around the campfire here!
Everett Students Make Their Pitch at Google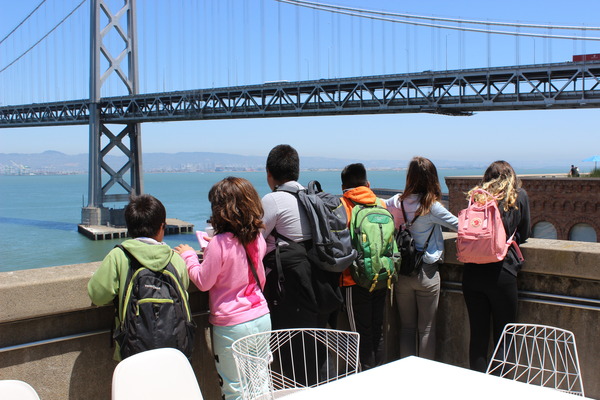 As a final GoogleServe project, the Mission Community Beacon students headed downtown to tour the Google SF offices and learn about careers in technology. 20 Everett students joined a dozen Google employees to workshop start-up pitches, learn what team members they will need to be successful, and present their findings.

A tour of the offices was of course a treat - from the arcade room to the zen garden, students got a taste for what "extras" come with a successful career in tech.

A partnership with Google and HandsOn Bay Area, Mission Graduates participated in 5 projects during the month of June - field days, STEM Challenges, and talking about getting ready for college.
Summer Fun with Stop-Motion Animation
Bryant and Flynn students brought their creations to life this summer with a trip to the Children's Creativity Museum. Creating characters out of clay, the students then headed over to the animation station to pose their very own action figures.
I am the Future Scholarships Awarded
Mission Graduates and College Connect were thrilled to celebrate the 2016 "I Am the Future" Mayor's Scholarship Awardees this month.

Five students from the Mission Promise Neighborhood school John O'Connell High School received a $1,000 scholarship for their first-year as first-generation college students. Yvonne Ngo, pictured above right, showed true dedication to her college future this year, spending her lunch breaks in the College and Career Center in between work and school. Read Yvonne's story here.

The team from College Connect was thrilled to celebrate three College Connect Cohort 8 students who received this prestigious scholarship for first-generation college students.
New Look for Marshall Elementary
This year, Marshall Elementary students took art class to a whole new level!

Working 1AM, short for First Amendment, Marshall students began the design process for their very own public art exhibition. A partnership with Deloitte and Google, this project finally came together this month.

Make sure to come check out our student-designed mural at the corner of 15th Street and Capp Street!
Parent Leaders in the Classroom
Every summer, the Instituto de Verano is a chance for our parent leaders and promotoras to come together and prepare for a successful school year. Meeting weekly, parent leaders worked side-by-side with their school-based team for the fall, learned strategies for successful community engagement, and developed new skills.
CSI: Career Success Institute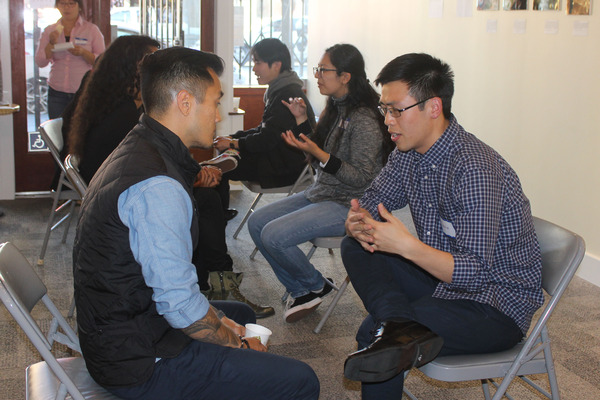 Every summer, College Connect shifts focus a bit - to talk about what comes after a college degree: career.

Focusing on building skills, practicing interview and cover letter writing, and networking, the Career Success Institute is a great jump start for many of our students.

This year's CSI focused on professionals of color and first-generation college graduates - giving our own first-gen students a chance to hear about the realities of finding a meaningful career and what it takes to get there.
The Summer Buzz - Student Run Newspaper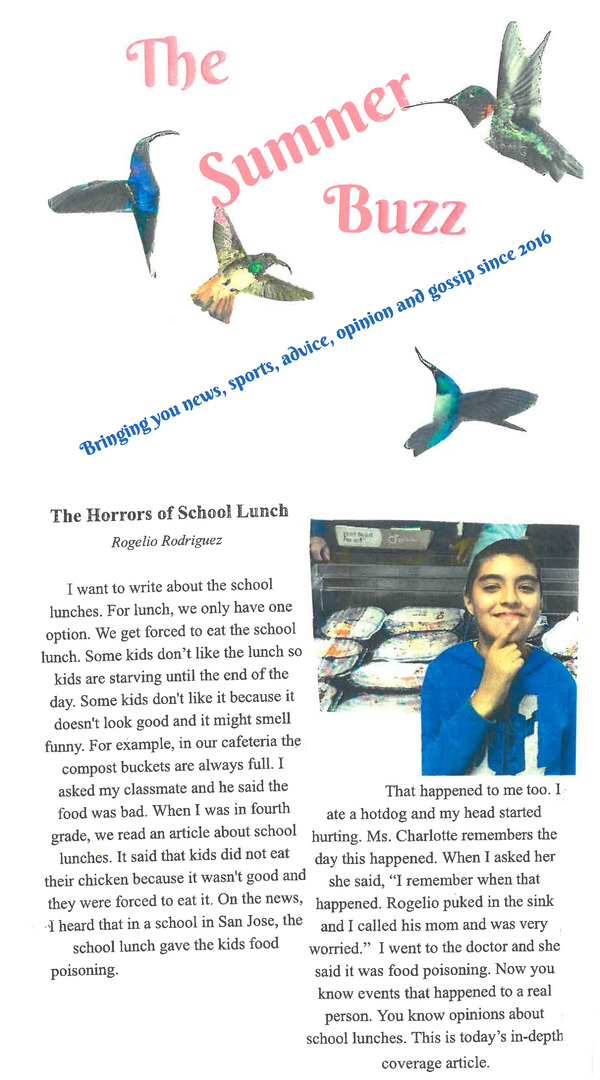 Ms. Charlotte's Newspaper class was quite busy this summer, getting the gossip from around courtyard at Marshall Elementary Summer Program.

Interviewing teachers, interns, and fellow students, they roamed the halls with their press passes looking for newsworthy happenings at Marshall.

Check out the rest of The Summer Buzz on our blog!