Sending Mission youth to
college
since 1972

Road Trip to College - SoCal College Tour
Once again, College Connect students are spending their junior year Spring Break in Southern California, touring college campuses. This year's tour will stop at UC Merced, CSU Long Beach, University of La Verne, Azusa Pacific University, CSU Monterey Bay and UC Santa Cruz.

For Cohort 10, this is an opportunity to see the campuses they may apply to in the fall. Visits with admissions, tours of classrooms and dormitories, and a chance to speak with other first-generation college students, this tour always leaves its mark on our future college grads.



Coming Together as Allies
Since the election, Mission families have been joining PODER and Mission Graduates for over 30 workshops on "Know Your Rights" and "Make a Plan" as a part of the Dile NO al Miedo series.

This month, allies and advocates came together to speak about ways we can support our neighbors during this time of so many unknowns.

"Becoming an Ally," focused not only on the realities our immigrant families are facing, but also on actions we can all take in our daily lives to support the Mission District community.

To learn more, visit www.missiongraduates.org/dile-no-al-miedo-becoming-an-ally/.

To further support this work, visit our Razoo page for Dile NO al Miedo.


STEM for the whole family at Bryant
After a full semester of STEM (Science, Technology, Engineering, and Math), Bryant Extended Day Program students were ready to show off what they had learned.

Students loved this new series of classes, with themes like Super Hero Stem,
Gettin' PHYSI-cal, and the most popular camp STEM Ladies.

STEM Ladies, a collaboration with StreetSide Stories, focused on engineering
through storytelling. Students brought to life the work and lives of women in engineering, replicated certain activities, and created digital biographies of the female
engineers they focused on each week.

PwC Connects with Beacon Youth
PricewaterhouseCoopers employees have taken a trip back to middle school this spring, partnering with Everett students to learn more about the financial world.

This new partnership with the San Francisco Beacon Initiative exposes students to professions in the financial sector through lesson plans on financial literacy, coaching and guidance in an effort to develop a business plan, and a culminating group presentation at PwC offices in May.

Can't wait to hear what future businesses these students are dreaming up!

Marshall Music School A Hit
Marshall Elementary School was alive with the strumming of ukuleles last week. After weeks of preparation, 2nd through 5th graders showed off their new musical skills on the guitar and ukuleles.

A partnership with Community Music Center of San Francisco, the Marshall Music School has been working on strumming along to some of their favorite songs.

See the performance on our YouTube channel courtesy of videographer Angel, in Miss Charlotte's 4th grade class.




Everett Students Hit the Mats
Everett Middle School gym is getting a little bit tougher these days.

With a new recreation class, Beat the Streets, Mission Community Beacon students are working with a daytime P.E. teacher and former wrestler in the afterschool hours.

With a focus on endurance, self-defense, fair play, and respect for one's opponent, we can tell Everett Owls are loving this new class.

A Seuss-tastical Afternoon at Flynn
For his 113th birthday, Flynn Extended Day Program students celebrated Dr. Seuss in style this year.

With a school-wide carnival, students not only got to read aloud with their favorite character, but also style their hair like Cindy Lou Who, create their own Wockets in My Pocket, play hopscotch with Hop on Pop, and run a Green Eggs and Ham race.

A big thank you to employees from hired.com for sharing in the fun!

Check out all of the great photos on our Facebook page!


Spring Showcase Shines at JOC
John O'Connell High School students go through high school with a very unique focus on future careers. An innovative approach to success, juniors and seniors complete their graduation requirements through the lens of a future profession.

This month, they were able to show off all that they have been working in on this semester.

Students in the Entrepreneurship and Culinary Arts Lab treated guests to snacks from the school kitchen and fresh pizza from the new stone oven on the yard. The Building and Construction students showed off their design and architecture knowledge and spoke to guests about how small construction projects could be a solution to the housing crisis in our community.
Mission Recess is back - Join us April 4th!
Mission Graduates is taking a break to play at happy hour and we hope you'll join us!

Mission Recess:
Tuesday, April 4th - 6pm - 9pm
Barrel Head Brewhouse - 1785 Fulton Street


Our wonderful hosts at Barrel Head Brewhouse will donate a portion of drinks purchased, so come thirsty!

Let us know you're coming! RSVP on Facebook here!

Get Out and March with Mission Youth:
March to College




Mission District youth are on the path to college and at at this year's March to College, they are ready to show their community that they are

#EducatedAndFearless!

On Thursday, May 11th, students from 11 different youth development organizations in the Mission will be marching together with a message: I am going to college one day!

Join us as we make a statement - that the path to college is for all students.
Learn all of the details here and find out how you can get involved.


Celebrate Mission District Graduates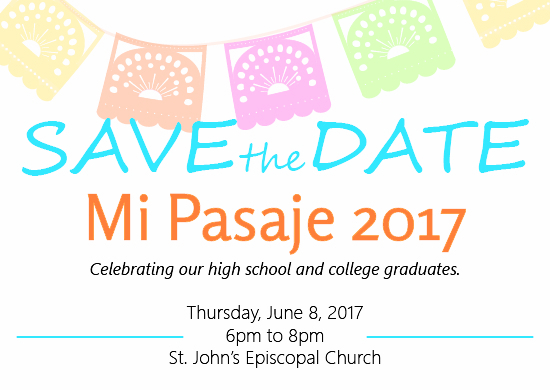 We hope you will join us as we celebrate our high school and college graduates this spring.
A celebration for high school graduates from Cohort 9 and Cohort 5 college graduates, join us as we celebrate our College Connect students will be walking across stages around the city and across the country.