See you tomorrow night for Food for Thought 2016!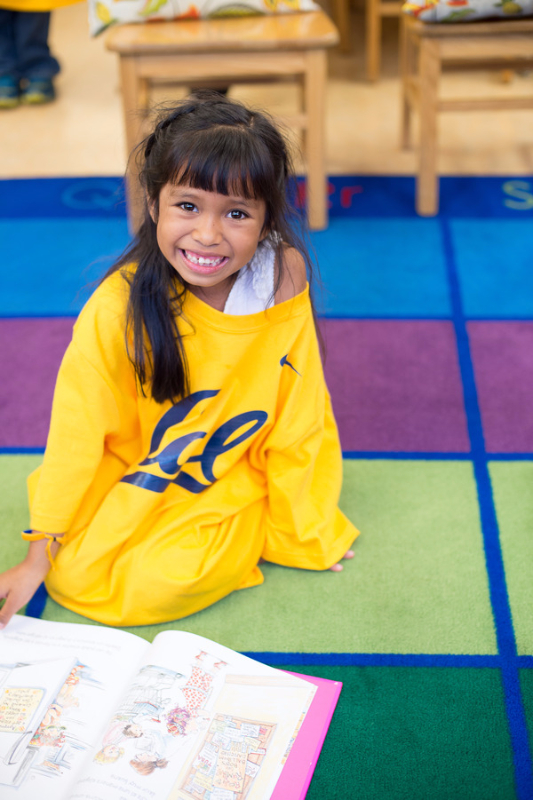 Tomorrow night, join Mission Graduates for dinner in the Mission District!

Food for Thought 2016 kicks off at lunch tomorrow and goes through the evening. So grab a few friends and make it a date!

Ambassadors will be on hand to share more about the amazing prizes you can win with each Food for Thought Raffle ticket purchased.

And did we mention that each raffle purchase will be matched? Your $25 donation becomes $50 - and could cover the cost of a college application or test registration fee.

Can't make it out to dine out for education? The Food for Thought Raffle stays open through October 31!
Stories Coming To Life
This fall, Mission Graduates has begun an exciting new partnership with
Streetside Stories.
Teaching artists have begun to introduce new forms of story telling to Extended Day Program students, including Stop-Motion Animation and slideshow short films using Adobe Spark Video.
Falling In Love With Reading

The Extended Day Programs at Marshall, Bryant, and Flynn Elementary Schools have made reading something to celebrate this year.

Families at Marshall Elementary have been invited to join their student for monthly literacy night events with a special treat - gelato and pumpkin pie. Students were tasked then with filling out a different kind of book report - in the form of an ice cream cone or slice of pie!
In conjunction with the school's Literacy Night, Bryant students had a few special guest readers to make their read-a-louds more fun!

And Flynn kinder and 1st grade families were invited for a slice of pie and a good book, a wonderful combo!
College Connect Gets a Head Start
For College Connect students, Saturdays are dedicated to preparing for college.
With the help of staff and volunteers, CC students began filling out their FAFSA and DREAM Act applications as soon as it opened.

Seeing some familiar faces from year's past there to renew their financial aid awards was a nice surprise and a reminder that College Connect is there all along the way to college graduation.
ESL Classes are Underway for Parents
With a new school year came several new schools for the Parent Partner Program. Bringing new workshops on family literacy and school advocacy, the program also supports parents in their own educational goals.

English as a Second Language courses have begun again, supporting Latino, Filipino, and Chinese families hoping to increase their own fluency.

With weekly classes at Marshall, Longfellow, and Edison this fall, parents are are eager to pull up a chair and learn new ways to support their own child's language acquisition.
Celebrating Diversity for Latino Heritage Month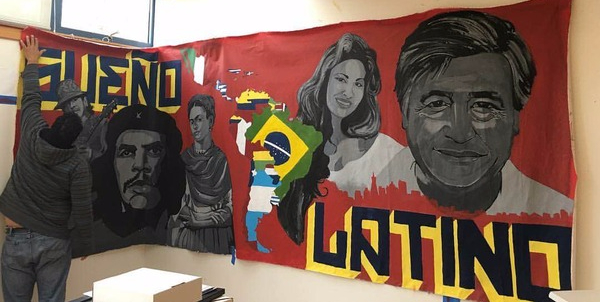 The College and Career team at John O'Connell High School have been busy during Latino Heritage Month, working with the student organization Sueño Latino to prepare a week of celebration.

With music, food, and cultural celebrations, the week led up to an impressive assembly highlighting what being Latino means to JOC students.
Capturing Friday Field Trips
Beacon students capture nature at the Conservatory of Flowers.
Every Friday, Everett students are given the chance to explore their city with Mission Community Beacon Field Trips. For the photography class, the city is the perfect place to master their camera skills and learn story telling through photography.
Marshall Art Gallery A Hit
Marshall Extended Day Program families were invited for a very special treat. After 7-weeks of Art Studios, the school cafeteria was transformed into a gallery of student art. Families were guided by their own young artist - pointing out their own masterpieces!