BOARD OF DIRECTORS
Larry Ciaccia, Chair
Karen Montas, Secretary
Summit Shah, Treasurer
Delores Spearman
Kendall Moore
Malak Hammad
Samuel Jordan
Tina Descovich
COMMUNITY ADVISORY
BOARD
Andy Ziegler
David Cohen
Eva Rey
Geo Ropert
Javier Molinares
Jean-Yves Clerc
Janet Brown
Jeff Salter
Jennifer Cleveland
Lorraine Jones
Marty Ward
Nancy Raymundo
Rachel McCreary
Sallyanne Cos
Sean Phelan

OUR STAFF
Keith Gee


Executive Director
Alice Healey
Director of Operations
Cynthia Thompson
Office Manager
Cheryl Cominsky
Community Outreach Coordinator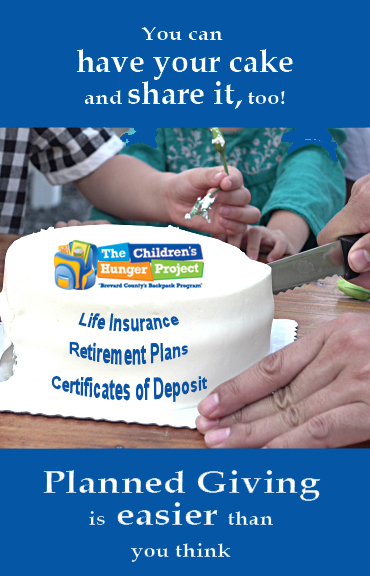 Over 50% of students
in Brevard County
are eligible for the free or
reduced lunch program at school


BRUCE NELSON
CHILD HUNGER CENTER
1855 W. King Street
Cocoa, FL 32926
321 - 610 - 1900
thechildrenshungerproject

.

org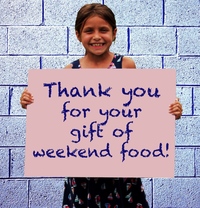 Thank you for supporting,
donating, volunteering
and making our kids
a beneficiary!



Please share this newsletter
with family, friends and colleagues
Palm Bay Firefighters and Walmart-Malabar Road
climb high to support hungry children!

Palm Bay Firefighters again raised money for The Children's Hunger Project. Sponsored by Local 2446 and the Palm Bay Firefighters Benevolent, with full support from the City of Palm Bay and Palm Bay Fire-Rescue. Most of all we appreciate the support from the Malabar Road Walmart. Thank you to the residents who came out and supported our event and hungry children in Brevard. Click this link to see the full album!

MORE UPCOMING EVENTS





JANUARY 13


VIERA HIGH SCHOOL


Want to VOLUNTEER with
The Children's Hunger Project?
CLICK HERE
Bookmark this link
smile.amazon.com/ch/36-4686823


Amazon gives when you shop





HAPPY THANKSGIVING TO ALL!