PLEASE JOIN OUR
500 CAMPAIGN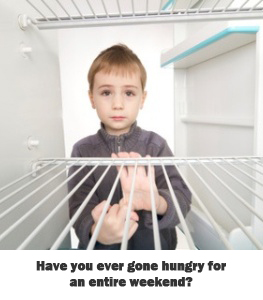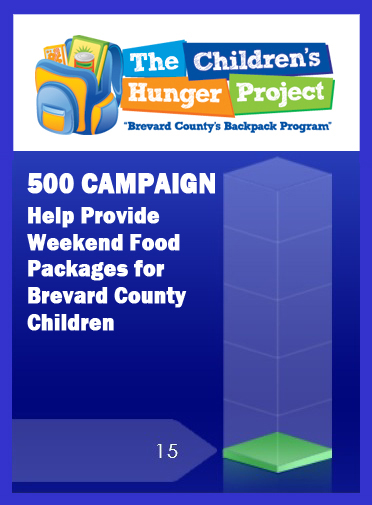 JUST $12.50 A MONTH PROVIDES A HUNGRY CHILD WITH WEEKEND NUTRITION THROUGHOUT THE SCHOOL YEAR!




BOARD OF DIRECTORS
Larry Ciaccia, Chair
David Brooks, Vice-Chair
Karen Montas, Secretary
Summit Shah, Treasurer
Delores Spearman
Kendall Moore
Malak Hammad
Robert Barnes
Samuel Jordan
Tina Descovich
COMMUNITY ADVISORY
BOARD
Andy Anderson
Christine Canavan
David Cohen
Javier Molinares
Jean-Yves Clerc
Jeff Salter
Lorraine Jones
Richard Charbonneau
Robert Johnson
Sean Phelan
Stephanie Haridopolos
Stephen Lacey
OUR STAFF
Executive Director
Keith Gee
Director of Operations
Alice Healey
Office Manager
Cynthia Thompson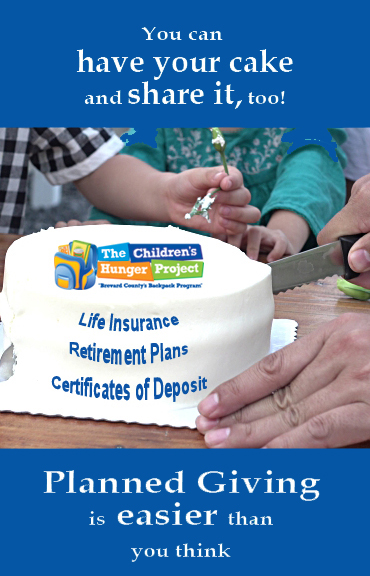 Have you remembered
The Children's Hunger Project
in your will or as a beneficiary on your retirement plan?

Over 50% of students
in Brevard County
are eligible for the free or
reduced lunch program at school.


BRUCE NELSON
CHILD HUNGER CENTER
1855 W. King Street
Cocoa, FL 32926
321 - 610 - 1900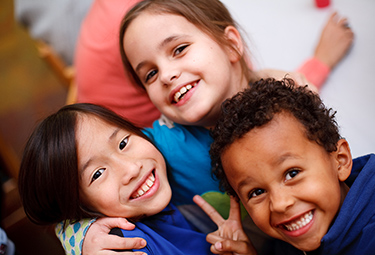 Thank you for supporting,
donating, volunteering
and making our kids
a beneficiary!

YOU give hungry children
in Brevard HOPE!
HAPPY FATHER'S DAY!
THANK YOU to all the Dads (like Leigh), who support our mission to end weekend hunger for children in Brevard!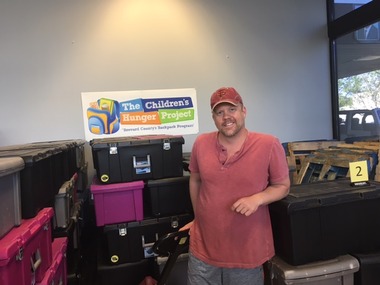 Leigh Hinton, Truck Loading Volunteer
Leigh Hinton is one the volunteers who loads bins of food onto our truck twice a month. Although we have a pallet jack and there is a lift on the back of the truck, heavy lifting is involved. Each bin weighs about 60lbs.
Without volunteers like Leigh we would be hard pressed to deliver the food to 1500 children each week.
Leigh is very active in the community and we are fortunate to have him on our team! Thank you Leigh. We truly appreciate what you do to help hungry children on the Space Coast!
Volunteers are the heart and soul of The Children's Hunger Project.
Check out these stories celebrating our volunteers.
We couldn't do what we do without them!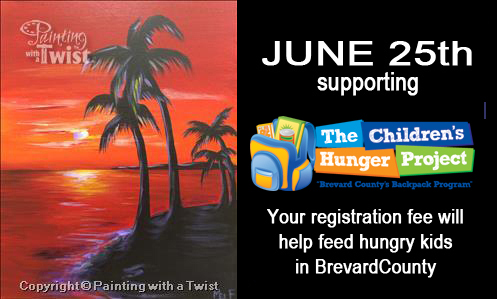 702 E New Haven Aveue
Across from Mainstreet Pub in downtown Melbourne
Painting With A Twist will donate 100% of your registration fee to help hungry kids on the Space Coast

June 25 - 1:30-3:00 pm
REGISTER NOW


SAVE

THE

DATE
A study shows that under-nutrition has lasting effects on development and contributes to absenteeism, tardiness, anxiety, aggression and poor test scores. The foundation to success in education is nutrition to enable the cognitive development of the child's brain. We invite religious leaders of all faiths to join us at the Space Coast Child Hunger Summit to learn more about how you can help.


FOR MORE UPCOMING EVENTS
CLICK HERE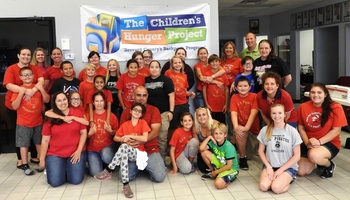 PALM BAY ELEMENTARY PACKS FOR OUR KIDS!


The Children's hunger Project Executive Director
Keith Gee
, had an opportunity to meet with
Dr. Oluyemisi Sonoiki
, a pediatrician with
Florida Community Health Center (listed as one of the leading physicians of the world). She shared the above with Keith in their discussion.