BOARD OF DIRECTORS
Larry Ciaccia, Chair
David Brooks, Vice-Chair
Karen Montas, Secretary
Summit Shah, Treasurer
Delores Spearman
Kendall Moore
Malak Hammad
Robert Barnes
Samuel Jordan
Tina Descovich
COMMUNITY ADVISORY
BOARD
Andy Anderson
Christine Canavan
David Cohen
Javier Molinares
Jean-Yves Clerc
Jeff Salter
Lorraine Jones
Richard Charbonneau
Robert Johnson
Sean Phelan
Stephanie Haridopolos
Stephen Lacey
OUR STAFF
Executive Director
Keith Gee
Director of Operations
Alice Healey
Office Manager
Cynthia Thompson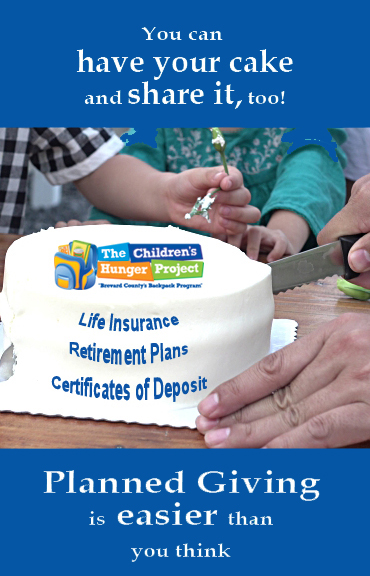 Have you remembered
The Children's Hunger Project
in your will or as a beneficiary on your retirement plan?

Over 50% of students
in Brevard County
are eligible for the
free or reduced
lunch program at school.


BRUCE NELSON
CHILD HUNGER CENTER
1855 W. King Street
Cocoa, FL 32926
321 - 610 - 1900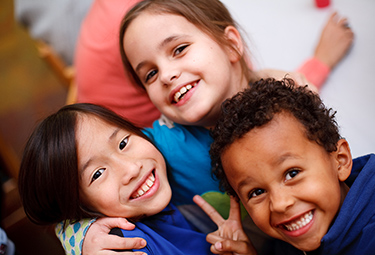 Thank you for
supporting,
donating,
volunteering
and making our kids
a beneficiary!



YOU

give
hungry children
in Brevard


HOPE
PURCHASE YOUR TICKETS TO
FIESTA BREVARD
Through TCHP in Advance
321-610-1900

AND 100% OF THE PROCEEDS
BENEFITS OUR KIDS!

CALL US OR EMAIL cynthia@thechildrenshungerproject.org



Be sure to get your beverages when you visit their newest store in Brevard at 1450 W. King Street.
Every dispensed beverage means more meals for hungry kids on weekends locally. Thru May 4th
JERSEY MIKE'S

and YOU!


A WINNING COMBINATION
FOR HUNGRY CHILDREN IN BREVARD COUNTY!



Jersey Mike's raised over $32,600 in 1 day to help feed hungry kids!





Thank you to everyone who came out and supported.




Many thanks iHeart Media for promoting Month of Giving for several weeks on all of their radio stations. Thanks to all for sharing and promoting this fundraiser that feeds so many kids in need.