I would like to address the issues of Child Hunger, Homeless Students, Ladders, Sandwiches, and Good News.
The main ingredient in allowing a young child to have a positive school experience is proper nutrition. This is more important than even having good schools! KIDS SHOULD NOT BE COMING TO SCHOOL HUNGRY ON MONDAY MORNINGS!
I recently heard of a student who was sleeping in the dugout of a baseball field. He still attended school! STUDENTS SHOULD NOT BE SLEEPING OUTSIDE OF A SAFE ENVIRONMENT!
Many of the kids we serve struggle each weekend. Kids are going hungry but the
Palm Bay Firefighters
are doing something about it.

One of our largest sponsors is Bryan Price and his five
Jersey Mike's Subs
locations.
The Month of Giving is coming soon.
Much good is happening with the community supporting us. Check out our website.
Click here


BOARD OF DIRECTORS
Larry Ciaccia, Chair
David Brooks, Vice-Chair
Karen Montas, Secretary
Larry Lohman, Treasurer
Delores Spearman
Kendall Moore
Malak Hammad
Samuel Jordan
Steven Montgomery
Summit Shah
COMMUNITY ADVISORY BOARD
Andy Anderson
Christine Canavan
David Cohen
Javier Molinares
Jean-Yves Clerc
Jeff Salter
Lorraine Jones
Phyllis Rhinehart
Richard Charbonneau
Robert Johnson
Sarah Anthony
Sean Phelan
Stephanie Haridopolos
Stephen Lacey
Executive Director
Robert Barnes
Director of Operations
Alice Healey
Office Manager
Cynthia Thompson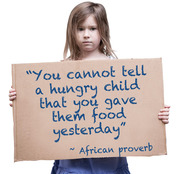 The Children's Hunger Project is a nonprofit charity providing packages of weekend food for kids who teachers know are coming to school hungry on Monday mornings.
Schools provide a free breakfast and lunch. Yet, many children who are eligible for a free lunch at school go hungry on weekends.
$150 a year or $12.50 monthly provides a weekend food package for one child during the entire school year.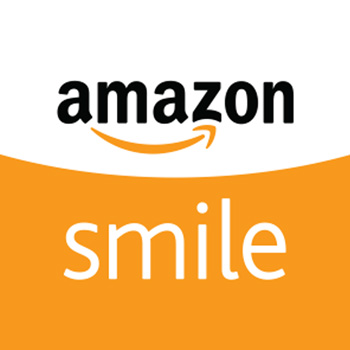 When you shop on Amazon,
please log-in with the following link
smile.amazon.com/ch/36-4686823
and Amazon will donate .05% of your purchase to us. Bookmark it or set it as your homepage for ease of use. You get the same deals at the same price AND you get to help feed local hungry kids!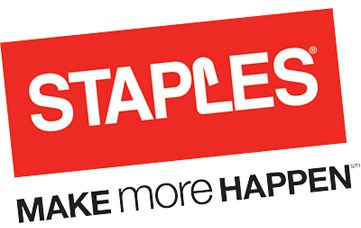 Shop online or in any Staples store. Please give them our phone number:
321-610-1900
- our account is listed under Child Hunger. 5% of your purchase will be credited to us as Rewards Points.

BRUCE NELSON CHILD HUNGER CENTER · 1855 W. King Street · Cocoa, FL 32926 · 321-610-1900
Good News!

Now helping more than 1,500 children each week!
The children receiving the food packages are at thirty six different elementary schools in Brevard. Read more

Palm Bay Elementary packs for our kids

Palm Bay Elementary staff members and school youth leaders with family volunteers came together to pack meals. In under 2 hours the team completed their goal of 1,500 packed meals for hungry kids! Read more

Craig Technologies packs for our kids

Craig Technologies employees strive to be role models for others. Family, Integrity, Loyalty, Passion, and Community are their priorities. Click here

Celebrating 5 Years!

For 5 years, Brevard County's backpack program has been providing weekend packages of food to children. Learn more

Upcoming Events

Superbowl Scramble Golf Tournament ~ February 6

Beat the winter blahs with golf…get your share of over $6,000 in cash and prizes, enjoy breakfast and lunch as part of the package…and help our kids! Read more

Palm Bay Firefighters Ladder Climb ~ March 12

Palm Bay Firefighters supported by Walmart on Malabar Road will host a spectacular Ladder Climb for The Children's Hunger Project. Learn more

Pilot Club of Titusville Fashion Show ~ March 12

Pilot Club of Titusville announces their 2016 Fashion Show "Pretty Woman Swings into Spring" March 12 at Walkabout Golf & Country Club. Read more

Jersey Mike's Month of Giving ~ March 1-31

Jersey Mike's Subs five restaurants in Brevard supports The Children's Hunger Project again! Make donations at all five Brevard locations during March. Learn more

2nd Annual 18 Holes FORE 18 Kids Golf Tournament
Saturday, April 23 at Duran Golf Club in Viera. Sheriff Wayne Ivey is Honorary Chair. Sponsors are sought. Contact Bob Barnes at 321-610-1900 or email Bob.

Learn more

5k Run / Walk / Push ~ October 22

Sharing Center of Central Brevard and The Children's Hunger Project have joined forces for a 5k Run / Walk / Push event on October 22nd. Businesses can support us. Learn more

GET INVOLVED

Volunteers - for packing dates & more

"A father of five suddenly abandoned his wife and children. The now single mother found herself homeless and unable to provide for her children, despite her best efforts (she works full time as a nurses aide). The family found themselves living at Salvation Army because most (ok all) of the housing programs available will only take up to three children. The mother came to us in tears, swallowing her pride, asking for any help we could give. Of course we signed her up for the backpack club! Her children are still participating today. Unfortunately, the family is still in a homeless shelter but mom has been saving what she can in hopes of getting a place of their own soon."

- Elizabeth Evander, Principal/Shelly Bowen, Resource Teacher, Discovery Elementary

Make a difference now, during your lifetime - Support our kids in the future

The Children's Hunger Project has been guided by Angels and built by the blood, sweat, and tears of our volunteers. However, we still require financial support to survive. By making donations during your lifetime, and bequests and other "planned gifts" in your estate plan, you can continue to help.

Learn more

"My hope for the world would be that no one went to bed hungry. Your program gives me hope for me and other kids like me. Thank you for helping me see my vision."-

Student, Age 9, McAuliffe Elementary

Thank you from Riviera Elementary. Click to view

Blast from the past!
Here's what one family did to support our kids. Click to view