BOARD OF DIRECTORS
Larry Ciaccia, Chair
Karen Montas, Secretary
Summit Shah, Treasurer
David Dischler
Delores Spearman
Kendall Moore
Malak Hammad
Samuel Jordan
Tina Descovich
COMMUNITY ADVISORY
BOARD
Andy Ziegler
David Cohen
Eva Rey
Geo Ropert
Javier Molinares
Jean-Yves Clerc
Janet Brown
Jeff Salter
Jennifer Cleveland
Lorraine Jones
Marty Ward
Nancy Raymundo
Rachel McCreary
Sallyanne Cos
Sean Phelan
OUR STAFF
Keith Gee
Executive Director
Alice Healey
Director of Operations
Cynthia Thompson
Office Manager
Cheryl Cominsky
Community Outreach Coordinator
Lori Mollnow
Bookkeeper

BRUCE NELSON
CHILD HUNGER CENTER
1855 W. King Street
Cocoa, FL 32926
321 - 610 - 1900
thechildrenshungerproject

.

org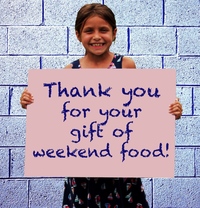 Thank you for supporting,
donating, volunteering
and making our kids
a beneficiary!


Please share this newsletter
with family, friends and colleagues for our kids!

Want to VOLUNTEER with us?
CLICK HERE
Rewarding and team-building for families and organizations
Through your support and that of many local businesses, you can "tee off for kids" and be part of the child hunger solution in our county.

Great prizes! Hole sponsorships available for $100!
View our great sponsors!

We are teaming up with Lexus of Melbourne and Lexus Champions for Charity. WIN Golf for two at the Lexus Champions for Charity National Championship, at Pebble Beach Resorts in Pebble Beach, California, December 5th - 9th, 2018!



Lexus is also donating $500 to The Children's Hunger Project and Lexus Champions for Charity will provide hole-in-one coverage for a 3-year lease of a 2018 Lexus RX350L.

MORE UPCOMING EVENTS



SCNL Car Show & Fundraiser
Sunday, April 22, 10-2
Merritt Island
Avengers Movie Premiere
Sunday, April 29, 1pm
Premiere Oaks 10 Theater


Mix @ 6
Thursday, April 26, 6-8pm
Upper Cervical Health Centers

A luncheon with Central Florida Region SCCA benefitting the Children's Hunger Project took place at the Americasn Muscle Car Museum and attracted visitors locally, and from Orlando and St. Petersburg to learn about our mission and support our kids. Over $1000 in donations were received. See more great photos on our Facebook page.