We are a charity
empowering local children
through providing
weekend food for kids
who teachers know arrive
at school hungry on Monday. Children eligible for a free lunch at school often go hungry on weekends.

Help us reach our goal of ensuring children in Brevard get nourishment on weekends.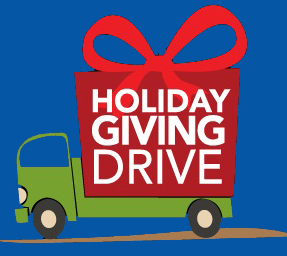 Add The Children's Hunger Project to your Holiday Gift Giving List. $150 feeds a hungry child right here in Brevard County for an entire school year. Your gift of any amount will make a difference.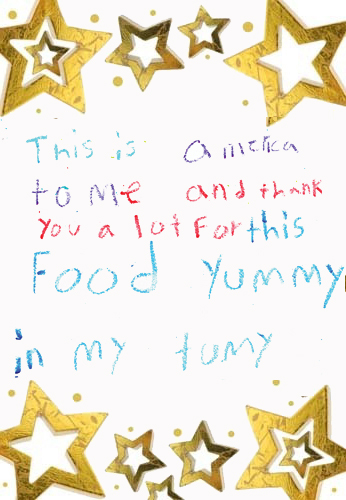 BOARD OF DIRECTORS
Larry Ciaccia, Chair
David Brooks, Vice-Chair
Karen Montas, Secretary
Summit Shah, Treasurer
Delores Spearman
Kendall Moore
Malak Hammad
Robert Barnes
Samuel Jordan
Tina Descovich
COMMUNITY ADVISORY
BOARD
Andy Anderson
Christine Canavan
David Cohen
Javier Molinares
Jean-Yves Clerc
Jeff Salter
Lorraine Jones
Richard Charbonneau
Robert Johnson
Sean Phelan
Stephanie Haridopolos
Stephen Lacey
OUR STAFF
Executive Director
Keith Gee
Director of Operations
Alice Healey
Office Manager
Cynthia Thompson

BRUCE NELSON
CHILD HUNGER CENTER
1855 W. King Street
Cocoa, FL 32926
321 - 610 - 1900

THANK YOU VOLUNTEER DRIVERS!!

We had a great turn out at our appreciation breakfast for our volunteer drivers. Thrivent Financial provided Panera Bread breakfast for everyone. All volunteers got their photo with Santa and a gift bag with treats and hand-made ornaments.Thank you to our volunteers who each week give their time and bear

their own expenses

to deliver food to help feed hungry children all over Brevard!





In the 2015-16 school year, TCHP distributed over 55,000 packages of food to children in need. Thanks to our supporters and volunteers, these children can wake up on Monday mornings ready to concentrate on learning. With your help, we can increase the number of meals distributed in 2016-17 and expand the number of schools and children reached. Year-end tax deductible giving helps close the gap with kids on a waiting list to receive weekend food packages.
Special Thanks to everyone who helped during Giving Tuesday! We are grateful to Kim Jones and her agency for leading a great campaign to help worthy nonprofits in our community!









Over 50% of students in Brevard County are eligible for the free or reduced lunch program at school. This is the key indicator for hunger and poverty in a geographic area. Sarah is a 5th grader...

Join us! All ages and abilities welcome!















Saturday January 14






2016 Holiday Packing!
Visit the album on

Facebook