BOARD OF DIRECTORS
Larry Ciaccia, Chair
Karen Montas, Secretary
Summit Shah, Treasurer
Delores Spearman
Kendall Moore
Malak Hammad
Samuel Jordan
Tina Descovich
COMMUNITY ADVISORY
BOARD
Andy Ziegler
David Cohen
Eva Rey
Geo Ropert
Javier Molinares
Jean-Yves Clerc
Janet Brown
Jeff Salter
Jennifer Cleveland
Lorraine Jones
Marty Ward
Nancy Raymundo
Rachel McCreary
Sallyanne Cos
Sean Phelan
OUR STAFF
Keith Gee
Executive Director
Alice Healey
Director of Operations
Cynthia Thompson
Office Manager
Cheryl Cominsky
Community Outreach Coordinator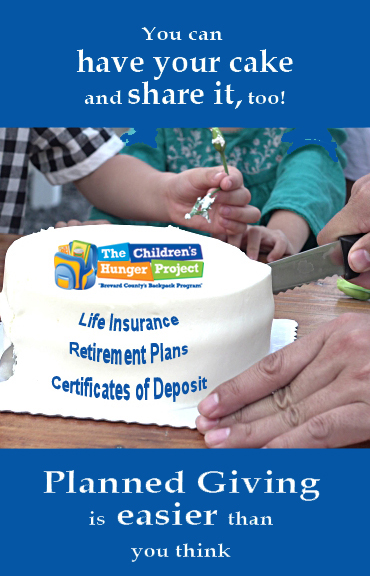 Over 50% of students
in Brevard County
are eligible for the free or
reduced lunch program at school

---
BRUCE NELSON
CHILD HUNGER CENTER
1855 W. King Street
Cocoa, FL 32926
321 - 610 - 1900
thechildrenshungerproject

.

org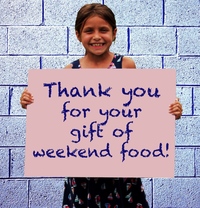 Thank you for supporting,
donating, volunteering
and making our kids
a beneficiary!

Please share this newsletter
with family, friends and colleagues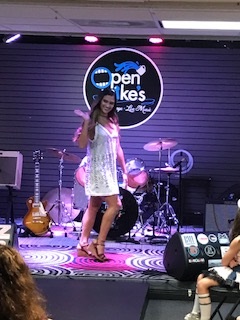 Joanae Lawrence organized a Charity Fashion Show with many West Shore students participating. Downtown Divas provided the fashions and Open Mike's Coffee Lounge hosted the event. Joanae was able to bring her love of fashion AND children together through supporting TCHP! Click here for the photo album.
$12.50 per month feeds a school-age child on the weekends for the entire school year - less than 42 cents per day! "This is a part of how we break the cycle of poverty in Brevard - through providing nutrition so kids arrive at school ready to learn" - Keith Gee, TCHP Executive Director


Health First Fight Child Hunger 5K

Father and son win the race to fight child hunger! Hungry children are the true winners in Brevard because of community support at the Health First Fight Child Hunger 5K.THANK YOU to all who ran or walked, volunteered or sponsored, to help both The Children's Hunger Project and Central Brevard Sharing Center in the race to end hunger for children locally.


MORE UPCOMING EVENTS

Jersey Mike's Month of Giving
March 1-31
All Brevard locations
Day of Giving March 28

Up With People
March 16 8pm
March 16 7pm
Eau Gallie High School



Titusville Rotary
Italian Dinner on the Bridge
Saturday, April 14, 6:30pm
Max Brewer Bridge
Avengers Movie Premiere
Saturday, May 5, 10am
Premiere Oaks 10 Theater
Paul Daley of Daley Law

Want to VOLUNTEER with us?





CLICK HERE