Child Hunger Summit is Tuesday, October 28
We are finalizing reservations for the Summit.
Please speak

with your religious leader to ensure that your leader attends.
Why must they attend the Summit?
Experts will frame the dangers of childhood hunger in our own
back yard as it relates directly to early childhood learning.
Your congregation, no matter how big or small, can make a difference!
Please do these things immediately
Post Summit information on Facebook
Talk about the Summit on Twitter
Speak with your friends about the Summit.
Share Summit information at your next service
People you know can urge their own leaders to attend.
Click here for information on last year's Child Hunger Summit
FLORIDA TODAY salutes our own Malak Hammad
Bob Barnes knows a big obstacle to running a nonprofit is getting the word
out. So Barnes, who founded The Children's Hunger Project, has a simple
plan when teaming up with board member and advocate Malak Hammad...
Read more

9/6 - Brevard Women's Expo Click here 11/2 - Trike & Treat Motorcycle Rally Click here

Due to the number of packages already put together and in storage,

there will be no food packing in September.

We do need help in September to make
phone calls to religious leaders

We will make a big push in September to call religious congregations and faith-based organizations to let them know about the upcoming Child Hunger Summit in October.

If you can help us make phone calls, please

contact
Sarah Anthony

We could use help in delivering food to the schools


Since we have expanded our service to more students and more schools,

we seek reliable volunteers to assist us in delivering

packages of food. Can you dedicate an hour or so, one or more Thursdays each month, to deliver food packages to a school? If you can, please contact Phyllis Rhinehart as soon as possible.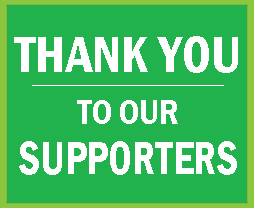 Some of our Special Supporters
SHOP AT AMAZON ONLINE

and help our kids

Click here

for details on how shopping with Amazon will help our kids.

SHOP AT STAPLES

and help our kids Click here

for details on how shopping at Staples will help our kids

Want to tell others about us?

The Children's Hunger Project is a non-profit charity that provides packages of weekend food for kids that teachers know are coming to school hungry on Monday mornings. Schools provide a free breakfast and a healthy lunch. But many children who are eligible for a free lunch at school go hungry on weekends. $150 a year provides a weekend food package for a child during the entire school year.

That is our story. Please "share" it with your Facebook friends, at your office, and at whatever religious congregation you attend. Click here to see what others are doing to help our kids. Share this newsletter and our website with others.

Need a speaker

for your congregation or civic group?