Thank you
As we send our final RealTime for 2018 we would like to extend a huge thank you to our amazing members and ultrasound community. Your support of your society and profession continues to promote ultrasound excellence and ensure the highest standards of patient care.

We wish you all a happy a safe festive season and look forward to an exciting 2019 as we continue our work in delivering the World Congress for Ultrasound, numerous educational events, advocacy, standards, AJUM and so much more.
Office Closure
Please note the ASUM office will be closed from 4pm AEDST Friday 21st December and will reopen on the 2nd January 2019.
ASUM Research Grant Award
ASUM believes in the importance of investing in research opportunities for ultrasound. Our members are well positioned to implement positive outcomes as a result of their ultrasound research, leading to the highest standards of patient care. Following a stringent grant review process, we are thrilled to announce the ASUM Research Grant winner for 2019.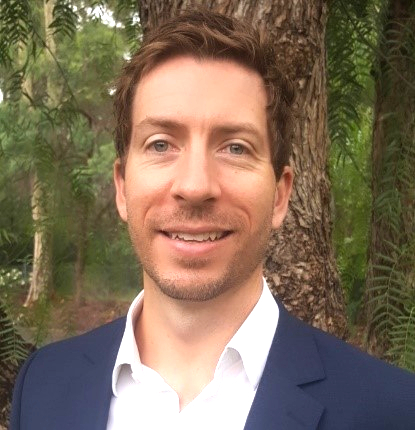 Congratulations to Dr Michael Oliffe and his team for their project entitled: "Damage of Entheseal Fibrocartilage as a Source of Chronic Pain in Psoriatic Arthritis: An Ultrasound Study"

Team members: Michael Oliffe, Deborah Turner, Diana Chessman, Praneal Sharma and Drew Ridikas

Members are encouraged to refer to the full terms, conditions and eligibility criteria available on the ASUM website.
ASUM Outreach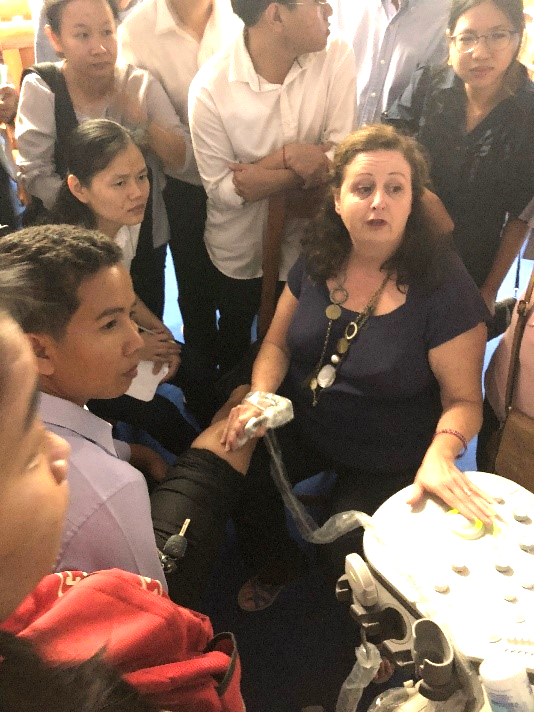 ASUM Outreach had the privilege of again collaborating with Radiology Across Borders (RAB) to support ongoing education in Asia Pacific. ASUM Outreach was overwhelmed with the response from our sonographer members. Jennifer Garner, along with three RAB radiologists David Mitchell, Matthew Andrews and Susan Ly, were hosted by the Khmer-Soviet Friendship Hospital in Phnom Penh, Cambodia.

This was attended by approximately 150 radiologists, radiology and medical students, and general practitioners from around the country.

The workshop consisted of lectures, presentations and hands-on tutorial sessions with 4 ultrasound machines provided for use during the weekend.

A full report can be found on our Outreach page.
Echoes – WFUMB Newsletter
The latest newsletter from WFUMB is now available here.
Update on all ultrasound news from around the globe, including the latest in WFUMB2019 and international events.

An Australian Sonographer's story in Ethiopia – an inspiring story from Peter Coombs showcasing the difference that can be made in challenging environments.

Several stories highlighting the work of WFUMB as they continue to develop Centres of Education (CoE) in areas of need.
Expressions of Interest – DDU Examiners
The DDU Board of Examiners would like to open expressions of interest to become a DDU Examiner in 2019. There are opportunities to examine for all DDU specialities (Cardiology, Critical Care, Emergency Medicine, General, Gynaecology, Obstetrics and Gynaecology, and Vascular).

For eligibility requirements and details of the roles and responsibilities of a DDU Examiner please refer to the DDU Examiners position description available here. If you would like to become a DDU Examiner please complete the expression of interest form here and email to education@asum.com.au with a copy of your curriculum vitae and cover letter (no more than 200 words) outlining your ultrasound related qualifications and experience.

If you have any queries about becoming a DDU Examiner, please do not hesitate to contact the education team by emailing education@asum.com.au.
DMU NZ changes
As many of you are aware, ASUM could no longer offer the DMU in Australia due to regulatory change and have been unable to accept new enrolments for some time. After extensive consideration and due to the changing market conditions, regulations and compliance requirements, ASUM will no longer accept enrolments for the DMU in New Zealand after 11 February 2019.

This decision does not affect current DMU students, other courses or CPD programs. ASUM will continue to provide the opportunity for currently enrolled students to complete their DMU program in line with current regulations.

ASUM can confirm that all currently enrolled students will be eligible for registration with the New Zealand Medical Radiation Technology Board (MRTB) upon successful completion of the DMU program within the regulations. However, the MRTB have stipulated that any new enrolments from 1 January 2019 must successfully complete the program within 5 years, hence by January 2024 as no extensions can be offered.

For further information please visit the website www.asum.com.au/education/dmu-course/.
Corporate Corner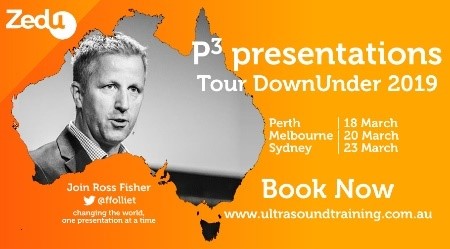 p cubed presentations Tour DownUnder 2019
Perth | 18 March 2019
Melbourne | 20 March 2019
Sydney | 23 March 2019
Do you dread presenting? Need help designing better slides?

Presentations are meant to inspire, teach, and effectively communicate ideas and information. Yet this is rarely the case.

Applying educational and psychological science, Ross Fisher (Twitter @ffolliet) will give you the tools needed to create presentations that inspire, engage and motivate.
Don't miss out – get your p cubed presentations spot here now.
For more info download your p cubed presentations flyer here.
Register at www.ultrasoundtraining.com.au