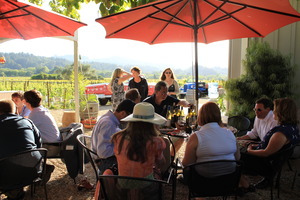 Bring a pic nic and have lunch overlooking our vineyard. In the shade of a big persimmon tree and tomato red umbrellas you can enjoy the view of our vineyards and your lunch while sipping some wine. A crisp Sauvignon Blanc or a well rounded Cabernet Sauvignon for example.

We now stay open until 5 pm on Saturdays and Sundays throughout summer and harvest season.

We can also arrange for a boxed lunch if you plan a couple of days ahead. Email us info@westwines.com or call tastingroom 707 433 2066 Thursday-Monday.
---
Meet Joanne and Mike
When you visit us you will be greeted by Joanne or Mike in our tasting room. Mike is a certified Specialist of Wine and a Certified Sommelier with extensive experience from the wine industry and can tell you all about our wines and about wine styles from all over the world. Joanne has been in the winery business both on the West Coast and the East Coast and can tell you all about our winemaking and vineyards.
And of course you will spot Katarina and Bengt, owners, winemakers, floor sweepers, truck drivers, event stagers, wine case haulers (and everything else you need to do in a small family winery).
Joanne pouring West Viognier for you.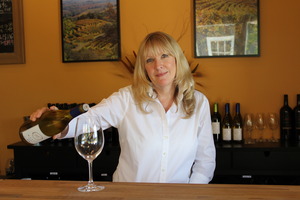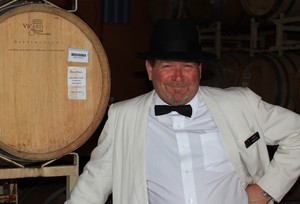 Mike during one of our fine events.
---
T

he popular

C

heese

& V

ertical

V

intage

C

abernet Sauvignon Reserve tastings are back for this summer.
J

une 29&30

J

uly 27&28

Aug31& S

ep1
A vertical flight of 2003, 2004, 2005 and 2006

C

abernet

S

auvignon

R

eserve paired with artisan local cheese as well as tasty

B

acke

K

nacke seed crackers. $15/person.