Newsletter Topics:

Upcoming Events:
Nov. 19th, W Senior Retreat

Nov. 20th, Th College Apps Due

Fall Varsity Dinner

Nov. 25th, Tu Noon Dismissal

Parent/Teacher Conf.

Chair's Luncheon

Nov. 26th-28th Thanksgiving Recess

Nov. 28th F Turkey Trot 5K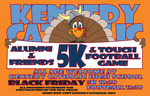 Dec. 3rd, W Freshmen Retreat

Dec. 4th, Th Nat'l Honor Society, 7pm

Dec. 6th, Sa SAT Exam

Dec. 8th, M Immaculate Conc. Mass

Dec. 9th, Tu Day of Giving
-Dress Down Day
- Blood Drive

Dec. 10th, W Junior Retreat

Christmas Concert, 7 pm

Dec. 13th, Sa ACT Exam

Dec. 17th, W Junior Retreat

Dec. 20th, Sa Hoops for Hope, 6 pm

Dec. 23rd, Tu Noon Dismissal

Dec. 24th, W Christmas Recess Begins

Jan. 5th, M Classes Resume






The Kennedy Catholic Family Association would like to thank you for your support as we opened the book on a new school year.
---
Welcome New Directors
We wish to welcome Mark Brennan to Kennedy as the Director of Advancement. Robert Diantonio is Kennedy's Director of Communications.

---
Parent-Teacher Conferences

On Tuesday, November 25th parents will have the opportunity to meet with each teacher to discuss their child's progress.
1:00 pm - 4:30 pm
6:30 pm - 8:30 pm
---
Chair's Luncheon for Faculty & Staff

A faculty luncheon (sandwiches and salads) will be provided on Tuesday, November 25 (Parent-Teacher conference day). We are requesting donations of dessert items which can be dropped in the Teachers' Lounge before the beginning of either conference session (1:00 pm or 4:30 pm). We would greatly appreciate if you could e-mail us at
teacherappreciation@kennedycatholic.org
to let us know what you are sending in.
---
Student Council Events

United for the Troops - Defend the Holidays Drive
Help to make this Christmas special for our troops overseas! During the remainder of November, Kennedy Catholic students will be collecting supplies for our troops. This initiative is being spearheaded by the Student Government in conjunction with an organization out of Mahopac, NY called United For The Troops. The supplies will be sent overseas for the Christmas holiday. The project is being called "Operation: Defend the Holidays".

Collection of desired items for the troops is already underway. Each grade has been provided with a wishlist and a collection bin.

The actual packing will occur during Thanksgiving weekend to make sure that the collected items reach the troops by Christmas, so send your donations into school this week! Let's show our appreciation for our men and women in uniform by remembering them at Christmas!

Day of Giving
Dec. 9th has been designated a Day of Giving. It will be a dress down day to raise money for the Anne Marie McGowan Murphy Memorial Fund. In addition, a blood drive will be held that day.
Advent Food Drive
The students of Kennedy Catholic will be collecting canned goods during the Advent season to assist those in need over the Christmas holiday. Collection will begin in December and bins will be established for each grade. All donations will go to the food pantry at the Community Center of Northern Westchester.
---
Kennedy is proud of its two National Merit Scholarship Semi-Finalists - Susanna Cohen and Tucker Clair and its five Commended students - Mary Burns, Margaret Caridi, Jennifer Galvao, Alexandria Kleinschmidt and Ryan Marrone.
---
Cross Country: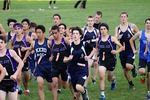 CHSAA Third Place
Freshman/Sophomore Championship

Girls Soccer: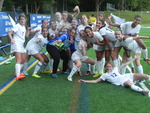 CHSAA League Champions

Volleyball: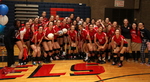 CHSAA NY City Champions
JV League Champions

---
Please support our school musical by ordering some old-fashioned fudge by Dec. 1st.

Ultimate Discount Card

The Ultimate Discount Card makes a great holiday gift for teachers, bus drivers, babysitters - all of those special people in your life. Give today and let them save over the year!
---

Kennedy Catholic Website Images

Click here to see the latest photos of Kennedy Events.