In This Issue
Blood Drive

Dress Down Day

Christmas Concert

Yearbook Ads

Mustard Seed Gifts

Holiday Toy Drive

Advent Food Drive

School Store Gift

Cookie Party

Hoops for Hope

Gael Thrift Store

Hospitality needs YOU!

Junior Semi-Formal

United for the Troops

Winter Sports

---



Upcoming Events

Dec. 9, T
Blood Drive
Dress Down Day

Dec. 10, W
Christmas Concert

Dec. 13, S
ACT Test

Dec. 17, W
Junior Retreat

Dec. 19, F
Faculty & Staff Cookie Party

Dec. 20th, S
Hoops for Hope

Dec. 23rd, T
Noon Dismissal

Dec. 24-Jan. 4
Christmas Vacation

Jan. 5, M
Classes Resume

Jan. 10, S
Bionic Brouhaha

Jan. 15, Th
Junior Ring Ceremony

Jan. 19, M
Martin Luther King, School Closed

Jan. 21, W
Sophomore Retreat

Jan. 23, F
​2nd Marking Per. Ends

Jan. 24, S
SAT Exam

Jan. 26-30
Midterm Exams
---
Kennedy Catholic High School is making the most of this advent season by giving back, please support our students in their efforts...
---
---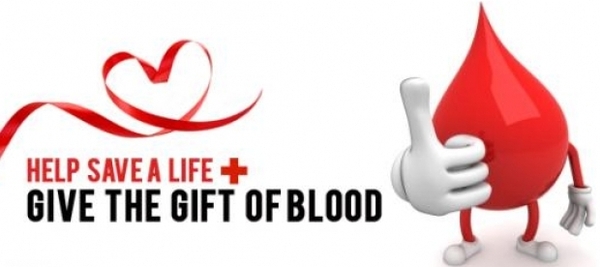 Blood Drive: Dec. 9th - Walk-Ins Welcome
Give the gift of life this Advent. The Student Government and the Friendship Club along with the New York Blood Center will be hosting a
blood drive
on Tuesday, December 9th from 2:30 - 8:30 in the Lakeview Room. Please contact
Mrs. Normile
for more information.
---
Dress Down Day in Memory of Ann Marie McGowan Murphy '78
A student Dress Down Day will be held on Tuesday, Dec. 9th in memory of Kennedy Catholic alumna, Ann Marie McGowan Murphy '78. All proceeds will go directly to the scholarship fund established for her children. $5 suggested minimum donation.
Additional donations would be gratefully accepted. Checks should be made payable to Kennedy Catholic and indicate "Murphy Family Donation" both in the memo section of the check and on the envelope. As always, thank you so much for your support.
---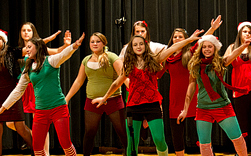 Christmas Concert
Ring in the season with song and dance at the
Christmas Concert
on Wednesday, December 10th at 7 pm.
---

Yearbook Ads due December 12th
The deadline is rapidly approaching for submission of yearbook ads. If you are planning on having an ad in this year's book, please send in the
completed form
, check and designed page. The deadline for submission is December 12th. If you have any questions, please email them to
Mrs. Morris
.
---

Mustard Seed Ministry Gift Drive
If you would like to participate in the Mustard Seed Ministry Christmas Gift program, please see
Sr. Barbara
Heil
. You will be assigned a child and are asked to buy a present, wrap it, put a nametag on it and return it to the office. They will be packed up and distributed at a Christmas party hosted by the sisters.
---

Toy Drive for Maria Fareri Children's Hospital
We are holding a toy drive for the the Maria Fareri Children's Hospital. The last chance to hand in donations is Monday, December 15th. Monetary donations are also accepted. Please donate unwrapped and brand new gifts only. At the hospital's request to respect families' beliefs, please no religious toys/crafts. Contact Jennifer Goldfarb, Christina Rowland or Rebecca O'Callaghan for more information.
Click here
for a list of donation suggestions.
---

Advent Food Drive
The Student Government is spearheading the collection of canned goods during the Advent season to assist those in need over the Christmas holiday. All donations will be collected in homeroom and will go to the food pantry at the Community Center of Northern Westchester. As always, thank you for your generosity!
---

Purchase all your Gael gear and gifts at the school store.
Tuesday – Thursday: 11 a.m. – 1 p.m.
---


Christmas Cookie Party for Faculty and Staff
Please show your appreciation for our faculty and staff by helping out with our Christmas Cookie Party. Donations are always appreciated and homemade cookies will keep our teachers smiling for the rest of the year! Please contact
Joyce Ferraro
.
---

Get your team together and come out to support

Childhood Brain Cancer Research at Memorial Sloan Kettering Cancer Center

in honor of our alumna Maureen McAvoy.
Teams of Kennedy students, alumni, and faculty will join the McAvoy family and friends in the five-on-five basketball tournament. If you would like to make a team, please call or Siobhan McAvoy (845-729-9667).
---
Gael Thrift Store
Donations of gently used uniform items are being accepted for our Gael Thrift Store. Donations may be bin outside of the office.
---

Hospitality Events Need Your Skills
Hospitality will be hosting the following event, and could use your help in providing baked goods. If you are able help please contact
Jeanette Luna
.
Junior Ring Night Ceremony 1/15/14
---

Save-the-Date: Junior Semi-Formal February 16th
Time to start shopping for dresses!

Date & Time: February 16 6:30 - 11:00 PM
Place: Colonial Terrace, Cortlandt Manor
Cost: $75 per student (Juniors and their guests are invited.)
---
A HUGE thank you to the Kennedy Catholic school family for your donations on behalf of our men and women in uniform! Our KCHS donations were delivered just before Thanksgiving and the United for the Troops organization was extremely overwhelmed and grateful for our generosity. As a result of total community volunteer efforts, 626 boxes of goodies were packed and shipped to reach our troops in time for Christmas. God Bless You One and All!
---
Winter Sports - Come out and Support our Gaels!
Boys Basketball

Varsity
Junior Varsity
Freshman
Girls Basketball

Varsity and Junior Varsity
Ice Hockey
Swimming
Wrestling
Indoor Track