In this Issue:

Annual Auction
School Musical
Used Musical Instrument Drive
Kennedy Kash Drawing
Fundraisers
School Store
Hospitality
Inclement Weather Information
Parent Resources
Mass Cards
---
Annual Auction
The Annual Auction will be held Saturday, November 15th.
If you would like to help us with event planning or donations, please see the
Events
page on the website for further information.
---
School Musical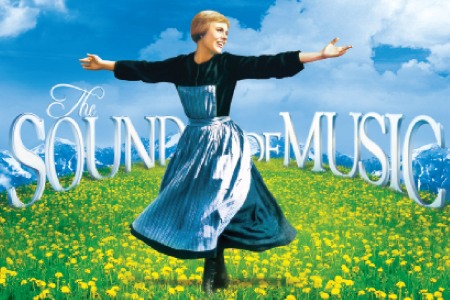 Kennedy halls will be alive with the Sound of Music! Auditions will be held the week of Oct. 20th after school. The Arts page will soon be updated with ways to help with costumes, set construction and much more. For more information, contact Mrs. Wilhelm-Boston.
---
Used Musical Instrument Drive
Check around your home, under the beds, in the closets or in the attic for those underused musical instruments. Give them a great new home by donating them to our musical program. Contact:
Mrs. Martha Belardo
.
---
Kennedy Kash Drawing
At the 11th annual Kennedy Catholic Golf Classic on Oct. 2nd at Centennial Golf Club in Carmel, Kennedy Kash had its annual raffle drawing.
Julie Salicrup was the grand prize winner.
Joseph Gomez won second place, while Charles King won third. Fourth place went to Raymond Durkin and Gary Kiernan.

---
Fundraisers
Ultimate Discount Card: Students received order forms for our new Ultimate Discount Card. Shop at your favorite participating local retailers and save. We are asking families to consider selling on the school's behalf at churches, local clubs, work locations, sporting events and activities - anywhere you may find people who shop and eat in the area. Kennedy raises funds, the purchaser gets great discounts and the local businesses get more customers, WIN-WIN-WIN!
School Fundraisers:
Fabulous Fudge: Coming in November, the Arts Department will be having an important fundraiser for the School Musical, The Sound of Music. Order forms will be available for Fabulous Fudge which is made the old-fashioned way. Fudge flew out the door last year when offered within the department, so we are extending the sale this year to the entire Kennedy Catholic community. YUM!

Bake Sale: Mustard Seed Ministry will be holding a bake sale this week.
DeCicco's Market /Jefferson Valley: Say "Kennedy Catholic" at check-out and the JV store will donate 2% to our school. (You must indicate Kennedy Catholic before your sales transaction is completed or we will not be credited.)

Stop and Shop A+ Rewards: Please be sure to register your Stop and Shop Rewards card for Kennedy Catholic (#09410). Unfortunately, even if you gave us your card number at Meet the Teacher Night, you will still need to go online and register.


Target: If you have a Target Visa Card, please sign up for Take Charge of Education. Use the REDcard, and Target will donate 1% of your Target purchases (in store and online) to help Kennedy Catholic. So far, $3,000 has been raised.

Kennedy Catholic Family Business Directory: Coming in 2015 the Family Association is undertaking an initiative to give all the Gael Families and Alumni an opportunity to grow within the Kennedy Community with an online business directory. More information to follow.

---
School Store
Hours
Mon. - Fri. 8 a.m. - 8:50 a.m.

Tues. - Thur. 11 a.m. - 1:00 p.m.
Parent helpers are still needed to fill time slots and to help with the traveling school store. Contact the School Store.
---
Kennedy Catholic Hospitality
KC Hospitality assists with campus events, both large and small, during the day, evenings and weekends. We need bakers, greeters and decorators. There is something for everyone's schedule and talents. If you would like to join the ranks of smiling faces, please contact Jeannette Luna. We could really use your help with some upcoming events.
---
Inclement Weather
With winter approaching, please make sure emergency contact information is up-to-date:
---
Parent Resources
We have pulled together various college planning resources, which are available at school, in one central place for parents' convenience. Please visit the
Family Association
page on the Kennedy website.
---
Mass Cards
Mass Cards may be purchased from Mrs. Davis in the main office. Prayers will be offered for your special intentions at Daily Mass in the St. Mary's Chapel.

---
The Kennedy Catholic Family Association