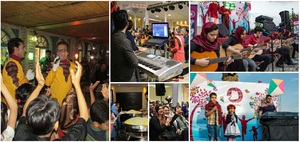 Dear friends,

Let me first thank you all for participating in our "1000 Food Basket" project. Although I have not received our final report, evidence shows that we passed our expectations and Child Foundation was able to provide more than two thousand food baskets to families in need. If you are still interested in helping, please do so through here.

Ramadan is over now and many supporters have sent us their Zakat as well to help children in need. I want to emphasize that ALL donations we receive for Zakat go directly to our "children without sponsors" account. If you wish to send yours, please do it here and note that it is for Zakat.
Summer is already here. That's when we usually participate in more gatherings with our friends and families. It is also the best time for you to share your Child Foundation experience in a relax atmosphere with your friends and families. If you are planning a party, a small or large gathering, please consider giving a short talk about how your guests can participate in one of our humanitarian activities: from sponsoring a child to helping children with thalassemia or participating in building a school, etc. If you let us know of your event a few weeks in advance, we can send you all the information that you need to inform your guests.

Our next project is "Back to School". I will keep you posted.

Best Regards,

Peyman Raoofi Psy.D.
President & CEO


Helping Refugees in the U.S.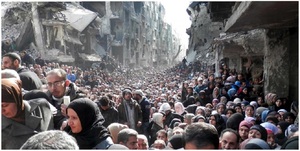 Many refugees are on their way to the United States and it is expected that more than 10,000 will people arrive here in next few years. Although the majority of them are from Syria, there will be many refugees from Afghanistan and Iran among these new-comers. The first few hundred have been settled in different cities; the majority of them have large families, mostly small children. Almost all of these children need medical attention and all of them are frightened. Some have witnessed the worst that could happen in someone's life, some have been tortured, and some even have been shot at.

Now that these refugees made it to safe borders, their difficulties are not over. They are facing financial problems, culture shock, inadequate housing and even discrimination. Among them, children are most venerable.

Child Foundation is teaming up with a group of volunteers, medical doctors and activities in Detroit, Michigan to help their children. To help us help them, please donate generously to our Refugees in US Relief Fund.
Child Foundation Blood Drive
In last two months, we have lost seven of our children with thalassemia in Afghanistan. (I think I'd be specific and say "seven of our children with thalassemia have died.") Our office had a successful blood drive for three days to collect blood donations for rest of children who needed fresh blood. They were overwhelmed with community support but still we need additional assistance for their families.

Please donate to our medical fund to help these children. If you have access to information about any grants for help for their medical assistance, education or training for their families, please contact us. The situation of these innocent children is not good at all. Please help generously.
Concert for Good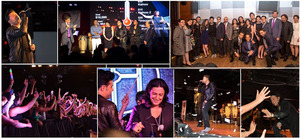 Last month, our wonderful team of volunteers in Boston had a great fundraising concert with Kamran & Hooman. Our own Dr. Raoofi had a short presentation about our new breakfast for children in Sistan Baloochestan province and many donated through our text to donate software for this program.

Many thanks to Anahita, Reza, Omid and many other devoted volunteers that made this concert a success!
Ali is an intelligent boy. His father is o able to work due to illness and age and his mother is an illiterate housewife. Ali has four sisters and four brothers. Sisters are married and independent but Ali's eldest brother and his 2 kids live with the parents since his wife's death. Ali's other brother also lives with them after his wife left him because of his severe leg injuries in a car accident. They have no jobs.
Ali needs your support to be able to continue his education.
Please consider helping this young student so that he may continue to attend school.
See more children waiting for sponsorship.
---
Tablet for Fonooj
Thanks to kindness of one of our generous donors, a group of our talented students in Fonooj received tablets as their prize for receiving excellent grades in school. Fonooj is one of the most deprived area of Sistan-Baloochestan province.
---
School in Tabriz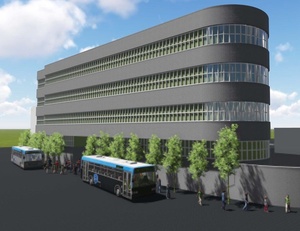 A generous woman donated a large piece of land to be used for building a school for children in need in Tabriz. Child Foundation has finished surveying the land and have blue prints ready.
For additional information, and to participate in this project, please visit our
page here
---
We Need You!...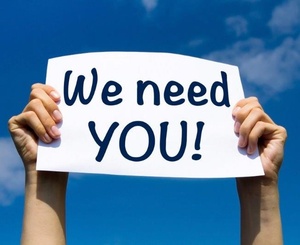 We need your help in many of small and large projects. You can help us in fundraising, translating children's files, assisting in writing grants to help street children or kids who suffer from thalassemia, introducing Child Foundation through your social media outlets to your friends, or just talking to your friends and families about Child Foundation.
If you are interested, please complete a
volunteer application
. We need you, no matter where you live.
---
2nd Annual International Festival of Pediatric Patients' Paintings
Child Foundation is one of several international children's organizations participating in the 2nd International Festival of Pediatric Patients Paintings. This year it will be held in October in Hungary. Any child who is in a hospital or has spent time in a hospital for treatment can participate.

All you have you do is send a scan of their artwork and information such as name, age, reason that he or she has stayed in the hospital, and we will make sure the artwork is seen by our judge. Please see more information here.
---
An Evening of Kindness
A wonderful group of volunteers in northern Virginia are working on a beautiful program for July 9th to help refugees. There will be an auction and informational session on the current situation of refugees and how you can help children and refugees. For more information, please contact Shirin at 703-489-5427.