Letter from the President
Dear Friends,
Next week I will be attending the 31st session of the Human Rights Council in Geneva to echo our concerns about prolonged conflicts that disrupt children's education, threaten their health, and destroy their future. This year, for the first time, Child Foundation is organizing its own panels at the UN. The first one will be the "Situation of Children in Armed Conflicts" with speakers from UNICEF and Child Foundation. The second one focuses on the "Situation of Children in Middle East Wars", where high level representatives of international organizations present their views, and solutions to see how we can help children. Armed conflicts threaten children's access to education, health, and even survival. This is a violation of children's rights. If you would like to attend any of these panels, please let us know.

My colleagues in Tehran and Portland are working hard to prepare six month reports for our donors. This year we want all of you to receive them before Nowruz. We hope that you do not forget the eidi of the children you support. We will also be working hard on two events that we will have in the LA area to celebrate Nowruz. One in collaboration with Los Angeles Public Library on March 18th,

and the other one is our own

Nowruz Bazaar

where you can find everything you need for your New Year. Our office in Switzerland is also having its own

Nowruz Bazaar in Zurich, which we invite all of our friends in
Switzerland
to attend.

Spring is just a few short weeks away, and before you know it, Nowruz is here. Nowruz is not only a celebration of the New Persian Year, it is a time to appreciate our family and friends by visiting them and making sure that they are aware of our love and gratitude. It is also a time when we traditionally help those who are less fortunate than us - especially children - with gifts and eidi
*
. Please donate generously so together we can bring smiles to the faces of many who are suffering in these hard times.

Many children we support have no one to buy them new clothes or give them gifts and eidi, and we are glad that with your help we can create a much happier Nowruz for them.

Your tax deductible eidi will provide clothing, food, educational material or medicine for a child, however, like spring that heralds a new year, it will help a child in need with a new beginning. Please
give
generously.
Sincerely,

Peyman Raoofi Psy.D.
President & CEO
*
Eidi is usually financial gift presented by elders to family and friends.
Child Foundation Volunteers in Downtown LA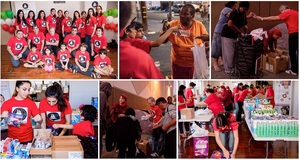 A group of Child Foundation's volunteers, including many youths, had a different experience this Valentine's Day. They gathered in our
LA office
and prepared 350 packages of hygiene items, water, nonperishable food, and chocolate bars for the homeless in downtown Los Angeles.

It was a surreal experience, especially for our youth group to see the need that exists only a few miles from where they live. Those on the receiving side expressed their gratitude and wished us the best.



Photos by Amir Mohsen Salmani Zadeh
"Visiting Our Children", A letter from A Sponsor

One of our of our sponsors recently visited Iran, and while he was there, he took his family on a long drive to Kermanshah to see the children they support. It was a very exciting experience for the whole group. Here is the note that Shahriyar wrote to us:
Hope all is well. Attached, I am sending you a brief report on my recent family trip to Iran. We were able to visit our sponsored children. Our child has started University in Kermanshah. My daughter Nauzli's sponsored child was doing great at school and her sport (Taekwondo). My other daughter's sponsored child is a student in Tabriz University, and therefore, was not present. We also met my wife's friend's sponsored child.

It was great to see all these kids, their mothers, and Child Foundation's staff in Kermanshah again. As usual, they were friendly and kind.

We spent a valuable few hours with the kids and staff.

Shahriyar

Hi, I'm Saeideh!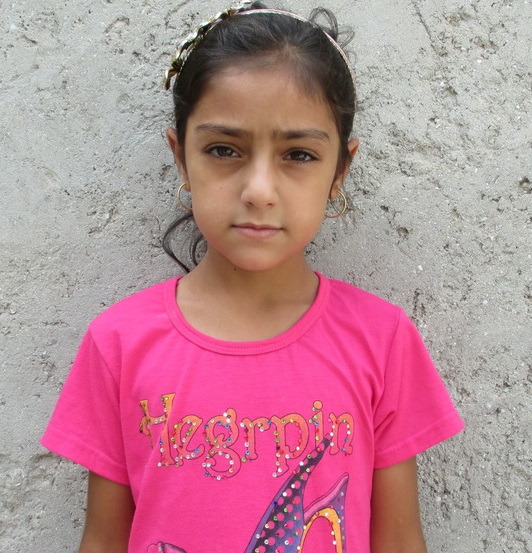 My name is Saeideh, and I am seven years old. I am a first grade student. My father is disableed due to a strok and suffers from Alzheimer. We live in a village close to Bushehr. Our only income is goverment subsidies, which barely covers our medical and daily expences. My family needs help to send me to school.
I hope you can support me.
See more children waiting for sponsorship.
---
Thank you for the Gifts
Shahnaz, one of our kind sponsors who lives in Germany learned about the hard life of Naeim, and how their house lacked a refrigerator. He didn't have anything to play with. She ordered a very large refregrator, and a nice bycicle for Naeim and his family. Needless to say, Naeim and his family were very happy.

Thank you Shahnaz!
---
Nowruz Bazaar in LA
Every year thousands of prople visit our Nowruz Bazaar. Not only because they are sure that they can find everything they need for their haft-seen, but because they feel confident that by doing so, they can help Child Foundation and the children we support.
There are still a few spots available. So if you have products to sell, or if you want an affluent market to know about the services you provide, here is your chance.
Just give us a call at (310) 453-0809 and we will provide you with all the information that you need.
---
Gift from Daddy Long Legs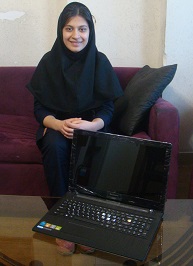 Our sponsor, Jan from Dubai, sent a surprising gift to Fereshteh in Shiraz. Here is part of what she wrote to him:
I do not know how to thank you for everything. I was so excited when I learned from Child Foundation that you had sent me a laptop; I did not believe it at first!

I prayed for you, and asked the Lord to help you in hard times…

I feel like I am Judy Abbot and Daddy Long Legs changed my life!
---
Social Media Corner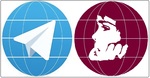 Join Child Foundation's Telegram channel and keep yourself up to date about our activities.
---
Upcoming Events:
March 13, 2016:
15th Annual Nowruz Bazaar
Tarzana, CA

March 13, 2016:
Nowruz Bazaar Switzerland
Zurich, Switzerland
March 18, 2016:
LA Public Library Nowruz Celebration
Los Angeles, CA
Check out more of our upcoming and past events on our website!