NAJGA E-News
May 2015




A FAREWELL MESSAGE



Dear NAJGA Member / Friend

The last four years have seen NAJGA evolve into a true network of organizations and individuals who believe in the past, present and future of the Japanese gardens of North America. Our 2014 biennial conference at the Chicago Botanic Garden gave us a moment of epiphany, revealing the breadth of interest and depth of expertise actively present in the NAJGA network.

It is then with great expectations of the organization's future as a member-driven network that I announce my departure as NAJGA's Executive Director. I am honored to have played a key role in fostering NAJGA, as I have done with other fledgling organizations over my career in non-profit management. My sincere thanks to the NAJGA Board for this privilege, and to NAJGA's members and supporters for rallying to the cause.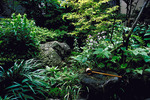 NAJGA's Board will be taking on key areas of responsibility and the NAJGA office will continue to take your calls, but I encourage each of you to take full charge of your organization's future. NAJGA truly resides with its members: each garden organization, garden professional and enthusiast. Each of you brings something unique and special to this organization. You are NAJGA's core asset.

You'll find me on social media – stay in touch!

Diana Larowe

---
MESSAGE FROM THE BOARD PRESIDENT
Gardens teach us many lessons. Most basically, they reveal that change is the condition of all things. As with the gardens that we help sustain, NAJGA too is evolving.
Befitting an organization of our scale, NAJGA is shifting from an Executive Director-led to a Board-led management model. The Board's executive committee will oversee day-to-day operations, working collaboratively to fulfill our mission. Committees composed of Board members are also moving us forward on all fronts. And NAJGA staffer Grace Roxas Morrissey continues her critical roles in outreach and publicity.
The entire Board joins me in expressing our gratitude to Diana Larowe for leading NAJGA in its first phase, and for planting many of the seeds that bode well for our sustained growth. As we convey our appreciation for all that she has accomplished, we also wish Diana the very best going forward.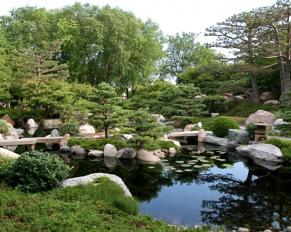 To engage directly our mission of sustaining Japanese gardens as critical parts of our lives and our society, NAJGA has three upcoming regional events—in Minnesota in August, New York in early October, and Durham in late October. I look forward to seeing you at these hands-on workshops, lectures, and "behind-the-scenes" tours to important gardens. Soon we will have news on our 2016 conference.
This summer we will launch a survey to learn how NAJGA can better serve you. In the meantime, I encourage you to contact me with ideas or questions, using info@najga.org.
Respectfully,
Dr. Kendall Brown
NAJGA Board President
Limited Slots Available
For August Minnesota Workshop & Tour!

Still deciding whether to join us in Minnesota this August 7 to 8?
Five lovely gardens in the Minnesota area are awaiting your response
and participant slots are limited!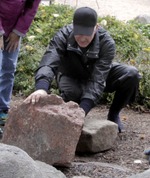 Register now to reserve your slot for
"It's All In the Details"
skills development workshop and garden tour. Only two weeks left to sign up for the Early Bird savings for this event. For more details and to register, click
HERE
.
The August 7 workshop will be led by Japanese garden expert and NAJGA board member John Powell, the first Westerner selected to train with the garden staff of the prestigious Adachi Museum of Art, widely acknowledged as having one of the world's best Japanese gardens.
Sponsorship opportunities for this event are available. For details on available sponsorship packages, click
HERE
.
---

New Dates for New York
and North Carolina Regional Events

It will be a busy fall for NAJGA this year with two regional events in October. If you love Japanese garden history and would like to sharpen up your pruning skills and aesthetics, then mark your calendars for these exciting autumn events.
October 1 to 2, 2015
"Fostering Mature Cultural Landscapes: Historic Japanese Gardens
In New York" - Historical Presentations and Garden Tour
Participating gardens:
Japanese Gardens at the Kykuit:The Rockefeller Estate

Created between 1908 and 1910, these gardens are more than 100 years old.
Hill and Pond Garden at the Brooklyn Botanic Garden A special exhibition of sculpture by famed Japanese American artist Isamu Noguchi will be part of the visit. The sculpture exhibition is part of the Japanese garden's centennial celebration.
Hammond Museum and Japanese Stroll Garden Built in 1957, this woodsy Japanese garden features a waterfall, pond, bamboo grove, cherry and maple groves, and dry garden.
Inisfree Garden Find out how the design of this garden was inspired by the 11th century Japanese garden manual Sakuteiki.
The historical presentations on October 1 and the afternoon tour of the Kykuit gardens are limited to 30 participants.
October 22 - 23, 2015
"Branching Out In the South: Pruning and A Touch of History"
Sarah P. Duke Gardens, Durham, North Carolina
Full-day workshops led by world-renowned aesthetic pruner Dennis Makishima, Portland Japanese Garden curator Sadafumi Uchiyama, and Grant Foerster and MaryAnn Lewis of the Aesthetic Pruners Association.
Pruning Tools and Techniques
Pruning for the Big Picture
Focal Point Pruning
Pruning With Purpose
Lectures by Dennis Makishima and Dr. Ken Brown.
Life: From the Tree's Perspective
Green and Gray: Japanese Gardens in America and the South
Stay tuned for more information and registration details on these upcoming events!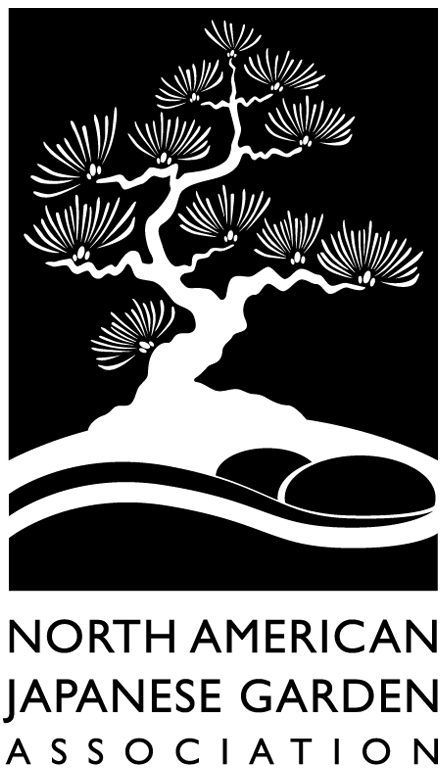 Promoting the Art, Craft and Heart of Japanese gardens
in the USA and Canada.
---
WELCOME NEW MEMBERS!
---
Hida Tool & Hardware, Co., Inc.
Mizuho Minamizaki
Berkeley, CA
Susanna Brooks
Heather Grzybek
Tamara Joy
Kizzy Sanchez Sherven
Morikami Museum
and Japanese Gardens
Delray Beach, FL
Shozo Kagoshima
Hakone Gardens
Saratoga, CA
Jacob Kelner
Hakone Foundation
Saratoga, CA
Curtis Andrews
Waukesha, WI
Maria Huppi
Aloha, OR
Nicole LaPlante
Land Art Fine Gardening
Peru, NY
Michael Rabkin
Tarentum, PA
Josh Smith
Grand Island, NY
---
MEMBER SPOTLIGHT
---
A Garden's Evolving Mission:
The Anderson Japanese
Gardens In Numbers
Paralleling NAJGA's evolution
over the past several years,
many Japanese gardens in America have evolved dramatically in their public missions. A case in point
is one of NAJGA's leadership gardens:the Anderson Japanese Gardens in Rockford, Illinois.
Read More
---
Using Earthen Walls
for Japanese Gardens
in North America.
NAJGA member Emily Reynolds
is the author of the book
"Japan's Clay Walls"
and is a founder
of the Japanese Earthen
Plaster Exchange (JEPE).
Read More
---
COMMUNITY CALENDAR
---
June 6:
Pruning Demonstration
& Workshop
Japanese Garden, Oakland CA
June 13:
Workshop - Nobedan Stone Pavement
Portland Japanese Garden
June 13:
Opening of Richard and Helen DeVos Japanese Garden
Frederick Meijer Gardens & Sculpture Park
June 15:
Japanese Language
and Culture Summer Camp
Yume Japanese Garden
of Tucson
---
Special thanks to:
---

Since 2005, HK Lighting Group
has been providing its consumers
with innovative lighting products
built on the principles of longevity, performance and clean design.
---
Shop at

and Amazon will make a donation
to the North American Japanese Garden Association.
---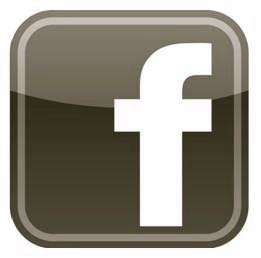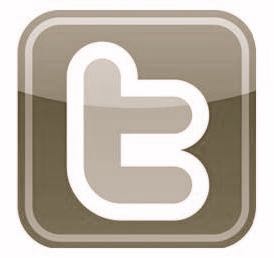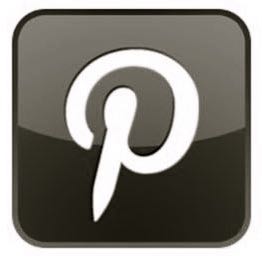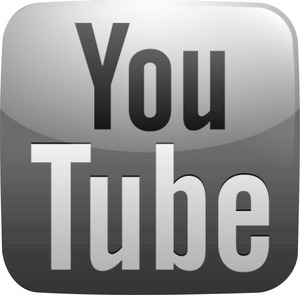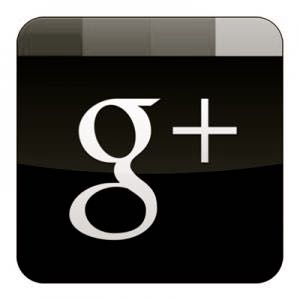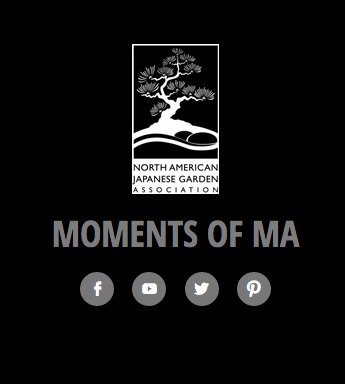 The North American Japanese Garden Association Blog